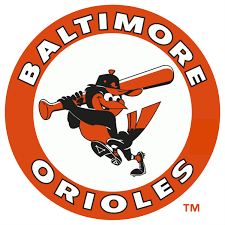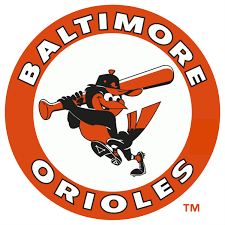 In three of the past five years, the Baltimore Orioles have made it to the post season. Last year, the Orioles (89-73) finished second in the Al East, tied with the Toronto, and met the Blue Jays in the Wild Card game. It was a tough contest for Baltimore as they lost the game in the bottom of the 11th when Toronto DH Edwin Encarnacion smacked a three-run, walk-off homerun. Our 2017 Baltimore Orioles preview has weigh the fact that every year this team is picked to finish near the bottom of the AL East, and every year they seem to outperform expectations.
Starting Pitching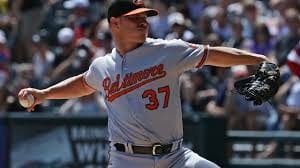 The Birds have the best bullpen one can imagine, but their starting rotation is half of what it should be. Top starter Chris Tillman (R, 16-6 W/L, 3.77 ERA) is really a number two guy, while the number two pitcher in the rotation, Kevin Gausman (R, 9-12 W/L, 3.61 ERA) seems to have settled into the majors. He had a solid August and September going 7-4 and posting a 2.82 ERA.
Filling out the rest of the rotation is Wade Miley (L, 7-8 W/L, 4.98 ERA), Dylan Bundy (R, 10-4 W/L, 4.02 ERA), and Ubaldo Jimenez (R, 8-12 W/L, 5.44 ERA). Miley came over from Seattle on a trade but proved overall to be a disappointment. It's hoped that he'll be rejuvenated this season. Bundy has potential while Jimenez, who's at the end of a four-year, $60 million contract, is in decline.
Bullpen
One of the highlights in 2017 Baltimore Orioles preview is their bullpen. Zach Britton (L, 0.54 ERA, 47 SV), the best closer in baseball, did not have a blown save last season. Plus, the club has fine setup men such as Brad Brach (R, 10-4 W/L, 2.05 ERA) and Darren O'Day (R, 3-1 W/L, 3.77 ERA). Brach appeared in 71 games. Donnie Hart (L, 0-0 W/L, 0.49 ERA) looks to be a quality middle reliever.
Hitting and Fielding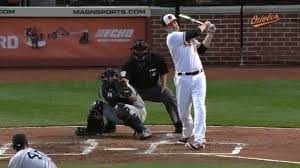 Mark Trumbo, who led the Orioles and MLB with 47 homers and 108 RBI, became a free agent but did not leave the club. He signed a three-year deal in late January for $37.5 million. With Trumbo staying, Baltimore has retained one of its best hitters. Also returning are first baseman Chris Davis (.221 BA, 38 HR, 84 RBI) and third baseman Manny Machado (.294 BA, 37 HR, 96 RBI). Machado, who led the team in OBP (.343) and hits (188) as well as batting average, has it all going for him. Davis could use a boost in his batting average.
Shortstop J.J. Hardy (.269 BA, 9 HR, 48 RBI) and second baseman Jonathan Schoop (.267 BA, 25 HR, 82 RBI) are one of the top double-play duos in the game. The DH spot may be filled by outfielder/first baseman Trumbo. That makes the most sense. Rookie Trey Mancini, who had 14 AB in five games last season and batted .357, will probably back him up. Catcher Wellington Castillo replaces veteran Matt Weiters. Weiters spent eight years as the Oriole's super-reliable backstop. Castillo has a two-year deal and could pop 15 or 20 homers this season. His defensive skills are below those of Weiters.
In the outfield, Adam Jones (.265 BA, 29 HR, 83 RBI), a five-time All-Star centerfielder, is not as keen as he used to be at tracking down baseballs, but he's still a fine hitter and run producer. Former Mariner Seth Smith, who's great at hitting right-handed pitching, will occupy right field. Korean import Hyun Soo Kim (.302 BA, 6 HR, 22 RBI) had a decent initial season in left.
Although Baltimore was solid in fielding, sixth in the majors, and tops in homers, they were dead last in stolen bases with 19. Also their OB%, which was .317, placed them 21st. Still, they drove in a lot of runs (710), placing 11th, and were third in slugging percentage at .443.
Coaching and Management
The Orioles have two of the best in manager Buck Showalter and GM Dan Duquette. Duquette is forever looking to improve this club, and he does so by often making great deals. Showalter ably uses his resources. Of course, he took a lot of heat for not using the top closer in the league against Toronto in the wild card games last year, and he accepted that heat. Still, he's be able to bring his teams to places no one thought they could go.
2017 Baltimore Orioles Preview Final Word
Our 2017 Baltimore Orioles preview finds that this team has fine hitting and a great bullpen. The starting rotation is a tad scary and really needs some upgrading. They have a few prospects that are showing promise. Still, it's a long season, and we're unsure of how their rotation will fare.
2017 Baltimore Orioles Preview Projected Finish: 2nd AL East