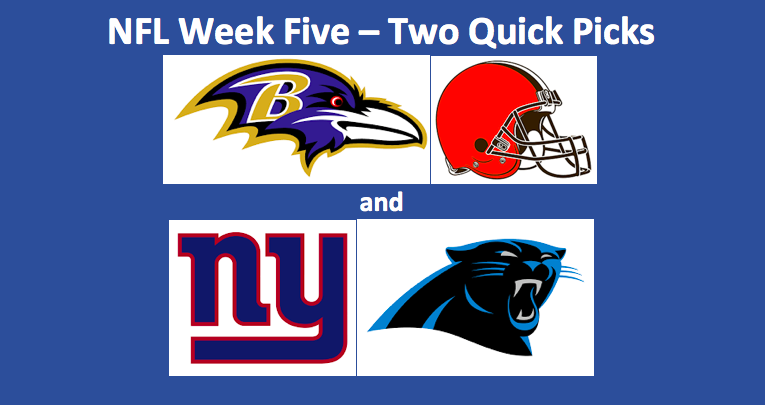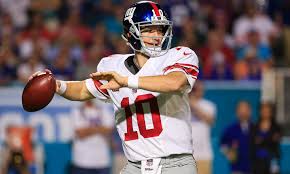 Our two quick Week Five NFL picks are ready to go. We're going with the New York Giants at Carolina Panthers (-6.5) and Baltimore Ravens at Cleveland Browns. (+3.0).
One game is even, but we certainly think that our choices have an advantage. Here are our two quick picks for the 1 p.m. games.
New York Giants (1-3) at Carolina Panthers (2-1)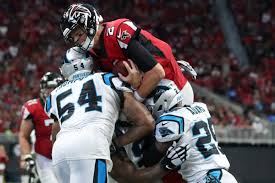 The Panthers are favored by 6.5 points. We're going with Carolina in this one. We're not picking the Panthers because the Giants are 1-3. We' are going with Carolina because they have a very tough defense and the Giants are averaging 18.3 PPG. They have yet to score 30 points this season. The Panthers have posted five picks and notched eight sacks.
On offense, Carolina has a potent rush attack that's led by Christian McCaffrey. Plus, QB Can Newton is always dangerous on the ground, as well as in the air. New York cannot stop the rush. Finally, the Panthers are at home and coming off a bye-week.
Panthers at -6.5
Baltimore Ravens (3-1) at Cleveland Browns (1-2-1)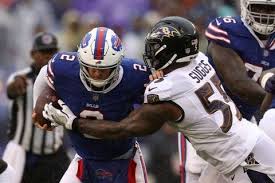 The Browns at are home at are listed at +3.0. Here's the skinny, Baker Mayfield has changed this team. But there's just so much he can do. The Ravens bring one of the best defenses and offenses to the field today. The Raven D has defended 32 passes, made 10 sacks, posted four picks, and garnered 15 TFL. They will be very tough.
The Browns are allowing over 400 yards in offense and 296.0 YPG in the air. The Ravens are averaging 319 YPG in the air. We are taking Baltimore at -3.0. When push comes to shove, Cleveland has not proven to be a good crunch time club. The Ravens are about as solid as an NFL team gets.
Ravens at -3.0
Final Word: Quick Week Five NFL Picks
That is for our quick Week Five NFL Picks. Check out our props, including three prop bets and two props. We've also go the over/under on the Miami and Cincinnati game. Best of luck today!