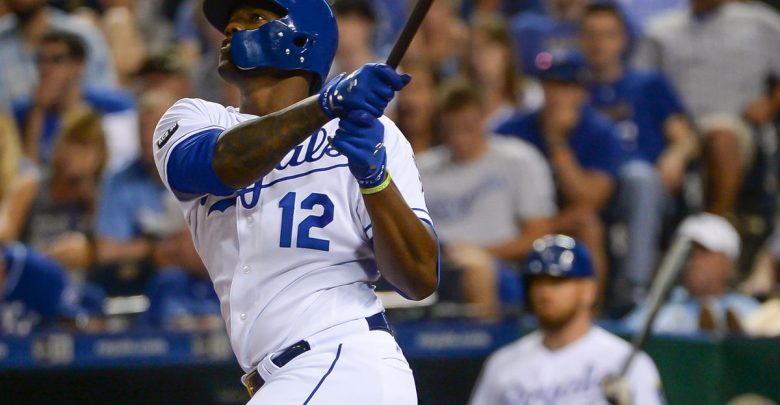 A pair of last-place teams will begin a three-game series Monday night when the Kansas City Royals take on the host Seattle Mariners. The Royals sit an astonishing 24.5 games behind first-place Minnesota in the American League Central and are even 3.5 games behind fourth-place Detroit. Seattle is 18.5 games behind first-place Houston in the American League West, and things won't be getting better as the Mariners just dealt off Edwin Encarnacion, the American League home run leader.
Seattle swept all four games when the two teams played in Kansas City earlier in the season, though that was when the Mariners were in the midst of a 13-2 start to the campaign that now seems like a distant memory. Kansas City will send Danny Duffy to the mound in the opener, while Seattle is expected to counter with Tommy Milone, though the Mariners have used an opener in Milone's past two starts.
The moneyline for this game has the Kansas City Royals +100 and the Seattle Mariners -110. The over/under has been set at 8.5.
Season-Long Struggle
Duffy gets the start for the 10th time this season, looking to improve on his 3-3 record. The left-handed Duffy has a 4.38 ERA but is coming off his longest outing of the season, a seven-inning performance against Detroit in which he allowed just two earned runs and four hits but got a no-decision. Duffy has 42 strikeouts and 18 walks in 49 1/3 innings of work this season.
The Royals are actually coming off a good offensive game, scoring eight runs in a victory at Minnesota on Sunday. Inconsistency has been prevalent for Kansas City in 2019, though, with the team averaging 4.2 runs and batting .242 as a team. One bright spot has been the power of rightfielder Jorge Soler, who leads the team with 18 home runs and 49 RBI. Second baseman Whit Merrifield has been solid as well, batting .302 with a team-high 89 hits and 18 doubles and 48 runs scored.
Building for the Future
Seattle started the season red-hot but has dropped back down the standings despite a lot of power throughout its lineup. Encarnacion is gone, but there are still five other Mariners that have hit double-digit homers this season, led by Daniel Vogelbach's 17. The 26-year-old first baseman has struggled a bit in June, hitting just two home runs, but he'll now be featured as the team's best power hitter with Encarnacion in New York.
Milone comes into this contest with a 1-1 mark, having made just three starts and five overall appearances this season. The left-hander had his longest and most difficult outing of the season in his last appearance, going six innings and allowing three earned runs on two home runs against the Minnesota Twins. The Mariners ended up rallying for an extra-inning victory, so Milone came away with a no-decision. Milone does have 26 strikeouts and just five walks in his 26 1/3 innings this season, though he's also allowed five home runs.
Mariners Win Opener
There isn't a lot to like on these two teams, as neither seems in any hurry to try to make a playoff push. Seattle still has more offense, though, and Milone could eat up some innings to keep things from getting to the Mariners' bullpen. Add in the fact Seattle is playing at home, and I'm going with the Mariners -110 in this one.