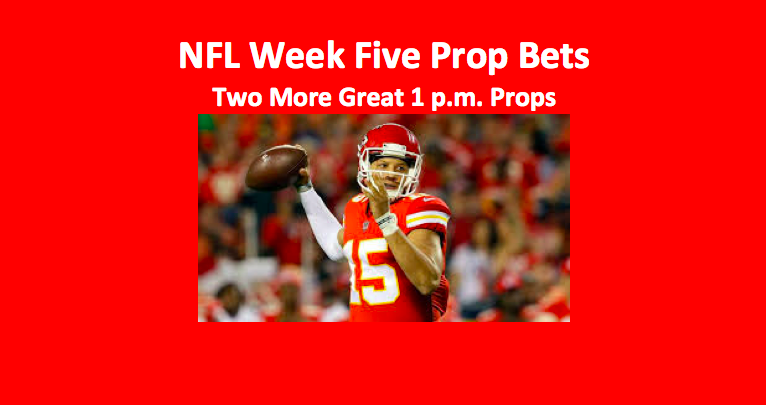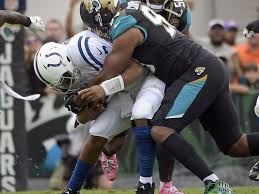 We've got two more promising Week Five NFL prop bets for you. There's still time to take advantage of these. The first one involves Patrick Mahomes finally showing that he is imperfect. What team better to prove that than the defensive-minded Jacksonville Jaguars?
The second prop offers the Baker Mayfield-led Browns a challenge that they seem to be up to when they meet the stingy Baltimore Ravens today. This is a solid bet.
Week Five NFL Prop Bets
We'll start with the Kansas City and Jacksonville Jaguars game. We'll then consider our second prop that involves the Cleveland Browns and Baltimore Ravens. Here are these very quick but very promising Week Five NFL prop bets.
Prop: KC QB Patrick Mahomes Tosses INT (-145 YES)
We like this prop for a few reasons. The first is that eventually Mahomes has to throw a pick. Thus far he has 14 touchdown passes and zero INTs. It's true that the Jags only have one pick thus far and that they're hurting at the corners, but they've been resolute in putting pressure on opponent QBs.
The Jags are allowing opponents under 190 yards per game in passing. They also have the top overall defense in the league. The theory is that the Jag D will put excessive pressure on Mahomes and cause the picture of perfection to make a mistake. Oh, yes, and it's raining in K.C. We're buying that that theory.
Prop Bet: Mahomes Throws First Pick – Yes
Prop: Ravens Allow Their 1st TD in the Second Half (-200 Yes)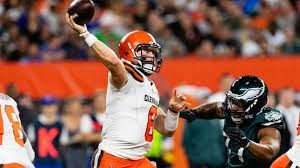 The Raven defense has been impressive, but eventually something has to give. They have yet to allow a second half touchdown. We think that Cleveland Brown's QB Baker Mayfield will throw at least one TD pass in the second half, or the team will score on the ground. Since Mayfleid has been under center, Cleveland has scored five second-half touchdowns. He's at home. They love him. The Browns will be crossing into the end zone and ruining Baltimore's perfect, second-half TD defense.
Final Word: Week Five NFL Prop Bets
That's it for our second wave of Week Five NFL prop bets focusing on the 1 p.m. games. To see our first wave of bets, click here. We'll have more picks and props for this very busy Week Five in the NFL.