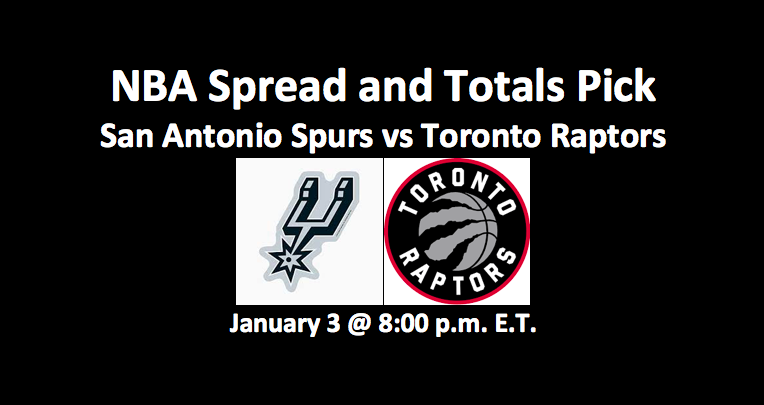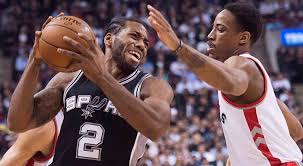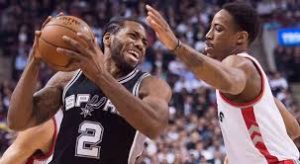 The NBA has a slim schedule of games today, as just three are on the docket. Along with the first contest, which tips off at 8:00 pm ET, we also have the Sacramento Kings vs the Denver Nuggets totals and spread picks, as well as the Houston at Golden State spread pick. The first game offered tonight has the Toronto Raptors (28-11 Overall, 13-7 Away) at the San Antonio Spurs (21-17 Overall, 15-5 Home). The Raptors top the Eastern Conference, one-half game ahead of the Milwaukee Bucks. San Antonio is seventh in the West, 4.5 games behind the first-place Denver Nuggets. This is the first of two road games for the Raptors. San Antonio's last game was at home on Dec. 31 when they beat the Boston Celtics 120-111. Our San Antonio Spurs vs Toronto Raptors preview and free pick has the Spurs at either -1.5 or -2.0. The over/under on this game is 217.0.
Recapping Recent Team Performance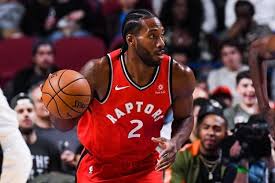 The Raptors started the season at 12-1. Their longest winning streak, which ran from Nov. 17 to Dec. 1, was eight games. Since then, they've been either winning or losing one or two games at a time. Since Dec. 26, they have gone 3-1, winning their last two. Toronto best Chicago 95-89 on Dec. 30 and took down Utah 122-116 on Jan 1.
The Spurs have hovered somewhere around .500 all season. They started the season going 6-4 in their first ten. They then seemed to trade wins and losses more times than not. After their 6-4 start, they then went 3-7 and on Nov. 26, San Antonio was a game under .500. After losing their next four-of five, the Spurs reeled off four straight wins and were 10-3 over their last 13 games.
Basic Stat Facts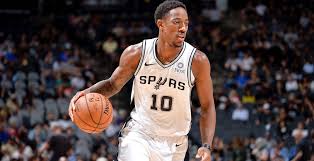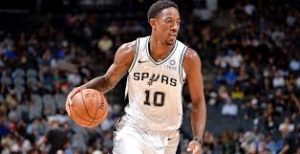 The basic stats for these two teams are close. In creating our San Antonio Spurs vs Toronto Raptors preview, it's hard to find an edge for either team. Toronto is shooting 47.3% and San Antonio 47.6%. Rebounds per game has Toronto at 45.4 per game and the Spurs at 44.6. Assists come in with the home team at 24.7 and the visitors at 23.8 per game. The Raptors are averaging 113.1 PPG and allowing 107.5 PPG. San Antonio is putting up 111.5 PPG and giving up 109.2. Those stats may offer the biggest difference, as Toronto has a PF/PA differential of +5.8 and the Spurs of +2.3. We give Toronto a slight edge due to this difference.
Edge: Toronto
Shooting Advantage
Although there is no overall advantage in shooting, as the Raptors are hitting 47.3% of their shots, and the Spurs 47.6%, San Antonio does have an edge when it comes to more specific stats. The Spurs are better on frees (82.3%-to-80.4%) and threes (39.7%-to-34.1%). However, Toronto is much better on two-point shots, hitting 55.5% to San Antonio's 50.6%. However, any advantage the Spurs may seem to hold disappears when you consider how many shots per game they've made.
Toronto has made 11.3 three-point shots and San Antoni 9.7, giving the Raptors a slight advantage. The Raptors are almost even with the Spurs on free throws, as they are hitting 17.0 and their opponents 17.6 per game. Two-point shots come in at 31.1 per game for the visiting team and 32.4 for the home group. We're calling this fairly even.
Edge: Even
Home vs Away
Our San Antonio Spurs vs Toronto Raptors preview notes that the Raptors are a strong road team and the Spurs a solid home team. An advantage to San Antonio being at home might be found if Toronto was in the midst or at the end of long and tough road trip. But that's not the case. Neither team has recently played a slew of games either. We find the home/away edge to be minor in this game, but we do offer it to the Spurs due to their 15-5 record when playing home games. Toronto is not quite as strong, as they are 13-7 when playing on the road.
Edge: San Antonio
San Antonio Spurs vs Toronto Raptors Preview Picks
Our San Antonio Spurs vs Toronto Raptors preview and free picks finds that the Raptors have an edge in terms of depth. However, Toronto PG Kyle Lowry, who is a better playmaker than any other backcourt player on San Antonio, is out, while Spurs' SG and playmaker DeMar DeRozan is in. That fact certainly gives the Spurs an advantage. This San Antonio Spurs vs Toronto Raptors preview likes San Antonio at -1.5. We're also going with the over at 217.
Summary San Antonio Spurs vs Toronto Raptors Picks: Spurs at -1.5 and over 217