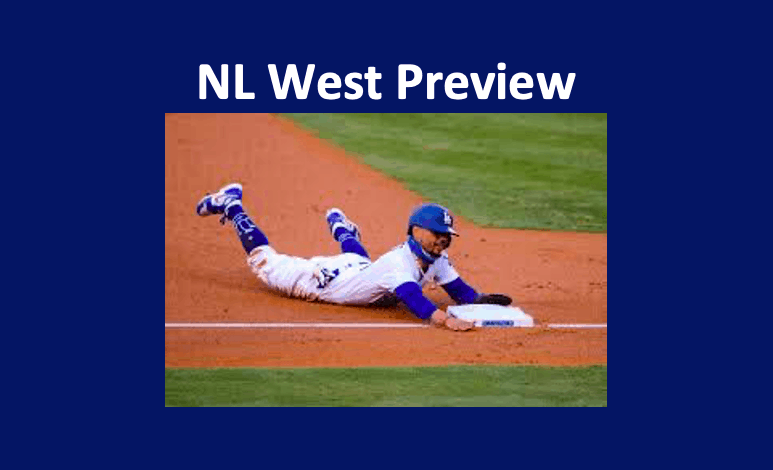 Our NL West preview 2021 notes that there are two teams in the division that will be competitive. One, the Los Angeles Dodgers, have been a perennial contender. The other, the San Diego Padres, made it into the playoffs last season and have since upgraded to the point where the Dodgers will have some real competition for the NL West crown. However, the other three teams are in need of some major talent. It should be noted that the Arizona Diamondbacks, who finished in last place in 2020, do possess potential. While the San Francisco Giants and Colorado Rockies will be hard-pressed to find consistency in terms of winning.
NL West Preview 2021 – Teams
Arizona Diamondbacks – The Diamondbacks certainly have potential. But they also have some major question marks regarding player performance and health. Plus, this team has holes in key spots. Still, GM Mike Hazen and CEO Derrick Hall are dedicated to spending cash and upgrading the club.
Colorado Rockies – This team has a talented but young pitching staff that needs to mature. Even if the rotation excels, there are major issues on offense. GM Jeff Bridich is under pressure to make some deals that will make a difference in Colorado's fortunes. Manager Bud Black is solid but does not have a lot to work with.
Los Angeles Dodgers – With a World Series title under their belts, manager Dave Roberts and president of baseball operations Andrew Friedman have gotten a huge monkey off their backs. Mookie Betts is back and the pitching staff is first class. The Dodgers are the team to beat.
San Diego Padres – The Padres have a solid rotation that includes newly signed first and second men in Yu Darvish and Blake Snell. The bullpen, which has numerous injury issues, is a concern. What is not a concern is their offense. They've got plenty of power and RBI potential.
San Francisco Giants – Manager Gabe Kapler returns for his second season at the helm. This team lacks depth and has major aging and dwindling performance concerns. Giants president Farhan Zaidi is in the third year of his five-year contract. Although he's made some positive changes not enough to make a difference.
Projected Order of Finish – National League West
NL West Preview 2021 – Final Thoughts
Our NL West preview 2021 observes that division is comprised of the haves, the Dodgers and Padres, the have nots, the Giants and Rockies, and the Arizona Diamondbacks who are somewhere in the middle. We do think that San Diego will be competitive, and they possess enough talent to overtake Los Angeles. The Arizona Diamondbacks are our dark horse candidate. We don't see how the San Francisco Giants or Colorado Rockies will contend in what is a very lon