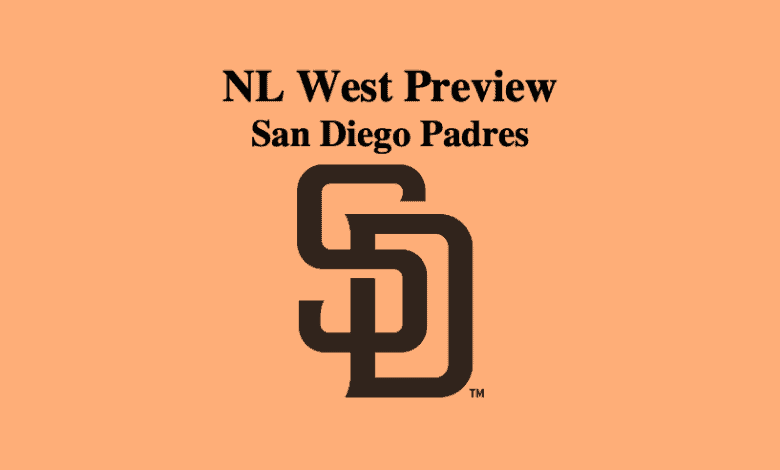 Our NL San Diego Padres preview 2021 notes that last season this team finished second in the division with a record of 37 and 23. Adjusted to a full 162-game schedule that record comes out to 100 wins and 62 losses. The Padres, who finished six games away from the division's top team, the LA Dodgers, earned a wildcard berth. It was the first time since 2006 that the Padres appeared in the post season. The beat the St. Louis Cardinals two games to one in the NLWCS and then lost to the future World Champion Los Angeles Dodgers in the NLDS. In that three-game series, the Dodgers sweep San Diego.
NL San Diego Padres Preview 2021 – Pitching
In 2020, the Padres recorded a 3.86 BA, which ranked a solid third in the league. Teams hit .234 against San Diego pitchers. That was the sixth-best OBA in the NL. Their WHIP of 1.20 was second only to the Dodgers. The San Diego rotation recorded 22 quality starts, which was second only to Colorado's 28, and relievers notched 13 saves, which tied them with two other teams for sixth. The staff allowed the fifth-fewest homers (70) and second-fewest walks (70). Their 234 strikeouts ranked fourth in the NL.
San Diego Rotation
Both Yu Darvish and Blake Snell, the number one and two starters, come to the Padres this season. Darvish, who comes to LA from the Cubs, was last year's NL Cy Young runner-up. Snell, who was with Tampa Bay last season, won the AL Cy Young in 2018. Together, these two offer a potent one-two punch. Darvish brings an array of pitches to his game that include a 96mph four-seam fastball, 79mph curve, an active 95mph sinker, and 90mph splitter.
Dinelson Lamet is the third man in. He was fourth in Cy Young voting last season. If he's healthy, he'll win his share of games. Joe Musgrove is the fourth man in and Chris Paddack is fifth. Musgrove, who during the last three seasons played for the Pirates, has had health issues. However, in 2019 with Pittsburgh, he started 31 games posting 11 wins and 12 losses and a 4.44 ERA. Paddack, who is 13-12 over two MLB seasons, has a 3.74 ERA and 1.05 WHIP.
Relief
The bullpen starts the season with some important contributors in the 10-day IL, including Austin Adams and Pierce Johnson. Adams, who was also injured last season, uses a slider and fastball. He offers late-inning relief. In 2020, Johnson appeared in 20 games for the Padres, recording a 2.70 ERA and 1.20 WHIP. He went 3-1 with one hold. Keone Kela also joins the Dodgers from Pittsburgh. Last season, the six-year vet saw little action, as he was sidelined by right arm tightness. Although he was effective his first four MLB seasons, where he made 180 appearances and recorded 48 holds and 27 saves.
Mark Melancon, a 12-year vet who spent last season with Atlanta, is the designated closer. In 608 MLB appearances, he's notched 207 saves and 72 holds as well as 30 wins and 27 losses. To be effective, Melancon's 92mph cutter has to show active vertical movement and his curve, which he throws using a knuckle curve grip, has to have the bottom drop out precipitously. In essence, he's a finesse pitcher.
San Diego Padres Preview 2021 – Everyday Players
San Diego ranked seventh in batting average with a .257 average, and they were also seventh in OBP with a .333 mark. The team's 466 slugging percentage was third in the league, and their OPS of .798 came in fourth. They drove in 312 runs (3rd), hit 95 round trippers (3rd), and smacked 103 doubles (5th). San Diego batters were eighth in walks (204), first in stolen bases (55), and had the fifth-fewest strikeouts (479).
San Diego – Infield and DH
Shortstop Fernando Tatis Jr. is the face of the Padres. He plays an aggressive shortstop and brings a dangerous bat to the plate. He starts his third season with the Padres and in MLB. He's a three-hundred hitter with plenty of homerun and RBI potential. Also, Tatis shows decent speed. In his rookie season last year, Jake Cronenworth appeared in 54 games, hitting .285 with 20 RBI, four round trippers, 15 doubles, and three triples. He's a solid defender who can play either position on the right side of the infield.
In 2020, his second season with the Padres, Manny Machado proved his worth. Along with playing a fine third base, Machado his .304 with 47 RBI, 16 homers, and 12 doubles. First baseman Eric Hosmer bounced back from injuries last season and played 38 games. He hit .287 and drove in 36 runs. Last season, at the trade deadline, Austin Nola came to San Diego from Seattle and established himself as the everyday catcher. Nola, who's in his third MLB season, is sound behind the plate and brings a decent bat to the plate. Look for Darvish's personal catcher, Victor Caratini, to be behind the plate whenever the ace is in. He came to the Padres from the Cubs in the huge deal that brought Darvish to San Diego.
Outfield
The Padres outfield has Tommy Pham in left, Trent Grisham in center, and Wil Myers in right. Pham starts his ninth MLB season and his second with San Diego. He appeared in just 38 games last season due to an injury he occurred when he was stabbed in the back during an altercation in a strip club. He's a lifetime .273 hitter. Grisham, who starts his third MLB season, appeared in 59 games last season and hit .251 with 10 homeruns and 26 RBI. Myers, who starts his ninth season in the majors, struggled in 2019. In 2020, he put up solid comeback numbers, hitting .228 with 15 homers and 40 RBI. This is a sound outfield.
NL San Diego Padres Preview 2021 – Final Word
Our NL San Diego Padres preview 2021 finds that this team proved last season that they knew how to win. Major acquisitions and deals made in December have shown that they are serious about winning. The Padres look solid, and we expect that they will compete with the Dodgers for the division crown, which LA has won for eight straight seasons.
Summary – San Diego Padres Preview
Record: 98-64 (Second-place NL West)