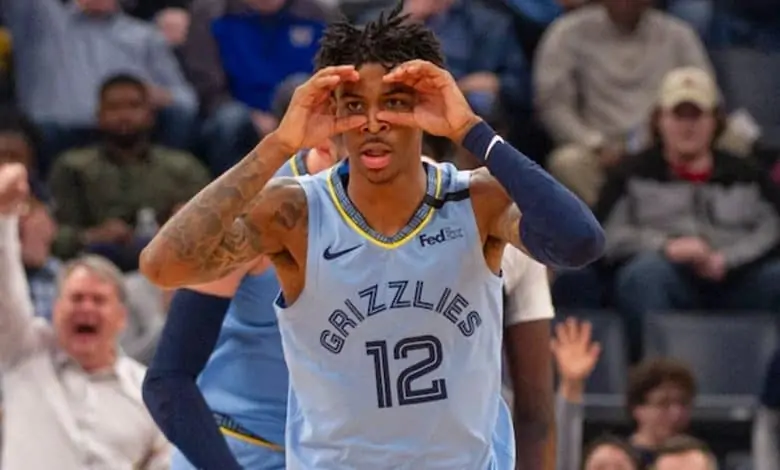 Oddsmakers are expecting the February 4th Rockets at Grizzlies pick to be a close one, making Memphis just a -2 point favorite at home. That line seems a bit on the low side as Houston is on the back-to-back, although Wednesday's game wasn't a very exerting one as the Rockets lost 104-87 in Oklahoma City.
Memphis is also coming off a huge loss, but their 116-134 setback at Indiana on Tuesday was the first defeat in a longtime for the Griz. Including a 12-day layoff for COVID postponements, the last time Taylor Jenkins' team tasted defeat was January 7th vs. the Cavs. They have posted a 7-1 record since that span. The Grizzlies should be a very popular pick in this spot.
Wednesday Night a Hiccup for Houston?
Talk about a tale of two games. On Monday night the Rockets absolute dominated OKC 136-106 as -4.5 road favorites but on Wednesday the Thunder returned the favor 104-87 as +6.5 home underdogs. Oklahoma City got the win despite missing their leading scorer Shai Gilgeous-Alexander as well.
So where does that leave Stephen Silas' team heading into the February 4th Rockets at Grizzlies pick? The good news is that Wednesday's game was out of reach by the middle of the 3rd quarter meaning Houston was able to preserve some resources. Christian Wood logged just 22 minutes and Victor Oladipo had a manageable 31 minutes.
Houston was also playing without John Wall on Wednesday for scheduled rest. He should be back in the lineup vs. Memphis ready to get back to a Rockets team that has now won 6 of their last 7. Houston has climbed all the way to #2 in the NBA in defensive efficiency, a huge byproduct of the James Harden trade.
Memphis Looking to Bounce Back as Well
Thursday's tilt should be a good one, as the Grizzlies were playing great basketball as well prior to their 18 point drubbing at the hands of the Pacers. Memphis' stretch of 7-straight wins includes averaging 131 points in two victories over the Spurs and wins over tough defenses in beating Philadelphia 106-104 and Phoenix 108-104.
What's more impressive about the recent stretch for Memphis is that they've been doing it shorthanded. Jonas Valanciunas and Grayson Allen remain out due to contact tracing, while Jaren Jackson (knee) and Justise Winslow (hip) haven't played all season.
The success is a sign of great Grizzlies depth, something that will come in handy playing a Houston team on 0 days rest. 9 of 10 players who took the court vs. the Spurs on Tuesday scored in double figures. Granted that was a blowout so everybody played 20+ minutes, but it's also a confidence builder when you can have Gorgui Dieng come in and go 8-10 from the floor.
Free February 4th Rockets at Grizzlies Pick
While the line initially looked like Memphis was a steal at -2, it could also be argued that the wrong team is favored. Houston lost on Wednesday, but while Wall was resting.
The Grizzlies are a bit thin in the front court as evidenced by Indiana's Myles Turner and Domantas Sabonis combining for 54 points and 24 rebounds on Tuesday. The Rockets have a relatively rested Wood as well as a reemerged Demarcus Cousins ready to dominate the post. That inside out game with Oladipo and Wall is too much.
Houston 114 – Memphis 109
Free Pick: Rockets +1.5