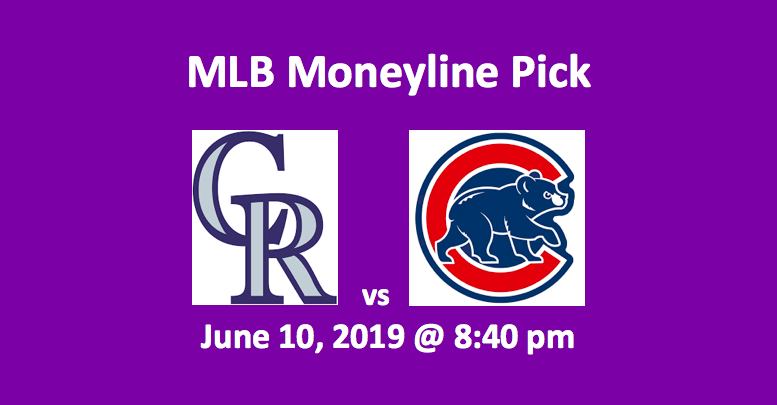 Our Colorado Rockies vs Chicago Cubs moneyline pick has the Rockies favored at -140. In our Co Rockies vs Cubs preview, Chicago's betting odds are +130. The Chicago Cubs (37-27 Overall, 13-16 Away), who are tied for first in the NL Central with the Milwaukee Brewers, are coming off of a three-game, home sweep of the St. Louis Cardinals. The Cubs have won six of their last 10 games. On their last road trip, Chicago was 1-5.
The home team Colorado Rockies are back in Coors Field in Denver, CO after going 2-4 on the road. That road trip included three games in Chicago against the Cubs where Colorado lost two. The Rockies have gone 6-4 for their last 10 games and have won nine of their last 10 home games. Colorado is tied for second with the Arizona Diamondbacks and 11 games behind the NL West-leading Los Angeles Dodgers. The game, which will be played on Monday, June 10, 2019, has a start time of 8:40 pm ET.
Colorado Rockies vs Chicago Cubs Moneyline Pick – Pitching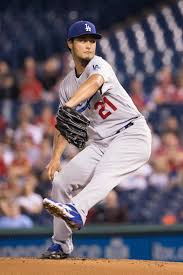 Righty Yu Darvish (2-3 W/L, 4.88 ERA, 1.52 WHIP) gets the start for the Cubs. From late March through April, Darvish was 2-3-1. Over seven starts in May and June, he has not had a decision. In those games, Chicago is 4-3. In his last start, which was on June 5 against the Rockies, he pitched 5.1 innings, allowing three runs, with two earned, on three hits. He struck out five and walked three. The Cubbies won that game 9-8. Darvish has a full array of pitching, including a 94mph four-seam fastball, an 88mph cutter, and an 84mph slider. He also utilizes his 95mph sinker and 91mph change. Occasionally, Darvish will toss a 76mph curve, 64mph slow curve, and 89mph splitter.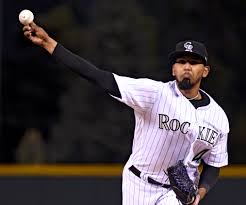 The Colorado Rockies put right-hander German Marquez (6-3 W/L, 4.07 ERA, 1.16 WHIP) on the mound. Marquez pitched in that 9-8 loss to the Cubs. In that contest, he pitched 5.1 innings, allowing eight runs on seven hits. He gave up one homerun, struck out five, and walked one. Prior to that bad outing in June, Marquez was 3-0-3 in the month of May, and Colorado was 5-1 when he started. He primarily uses his 96mph, low-riding four-seam fastball and 87mph slider Marquez also mixes in an 84mph curve and fast-moving 95mph sinker. At times he'll toss his 88mph changeup.
Rockies vs Cubs – Stats and Offense
The Cubbies have nailed 102 homers, while the Rockies have belted 80. Cubbies hurlers have allowed just 67 round trippers, while Colorado pitches have given up 91 four baggers. Run differential for the Cubs stands at a healthy +66. The Rockies are just at +9. Opponents are hitting .264 versus Rockies pitchers and .243 versus Chicago hurlers.
The Cubs have five hitters who each have a minimum of 12 homers and 27 RBI. Javier Baez is hitting .299 with 44 RBI and 16 homers, while Anthony Rizzo, who also has a dozen homers, has knocked in 45 runs. The Rockies also have some fine hitters, including Nolan Arenado, Trevor Story, Charlie Blackmon, and David Dahl. Arenado is hitting .331 with 55 RBI and 16 homeruns. David Dahl is hitting .330 and Blackmon .295 with 32 RBI. Story has smacked 15 homers, driven in 43 runs, and stolen 11 bases. He's hitting .289.
Our Colorado Rockies vs Chicago Cubs Moneyline Pick
The Rockies are 21-10 when they are the favorite and 16-6 when they've been deemed the home favorite. As an underdog, Chicago is 6-14. When they're the underdog and away, they are 3-12. Despite his rocky performance against Chicago on June 5, we do think that Marquez will bounce back at home. He's 3-1-3 at home and the Rockies are 6-1 when he's started at Coors Field. Darvish is 2-1-3 away, but the Cubs are 2-4 over that time. Our Colorado Rockies vs Chicago Cubs moneyline pick likes the Rockies at -140.
Check out our other great MLB picks, as the Red Sox host the Rangers, Los Angeles battles Los Angeles, and the Cards visit the Marlins. We also have the spread on tonight's NBA Game 5 battle between the Raptors and Warriors, as well as the over/under.
Summary Moneyline Pick – Colorado Rockies vs Chicago Cubs
Colorado Rockies moneyline (-140)