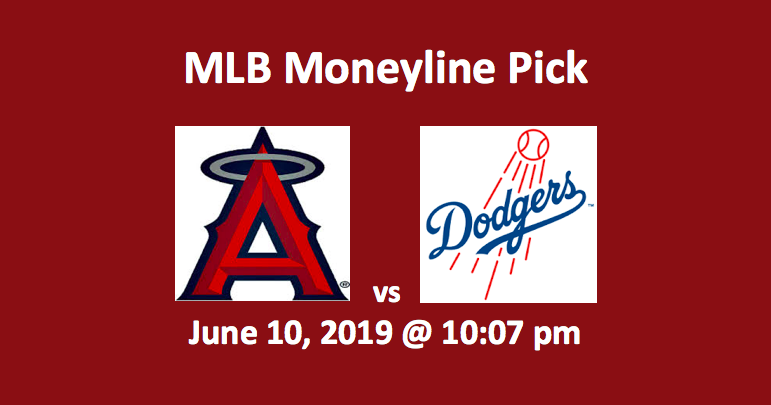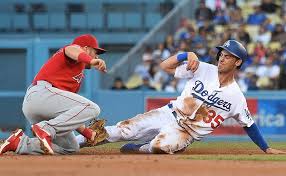 Our Los Angeles Angels vs Los Angeles Dodgers moneyline pick looks at a solid betting opportunity in this interleague matchup. The Los Angeles Dodgers, who are leading the National League, have been playing great lately. They've posted an 8-2 record in their last 10 games. The Angels, who are fourth in the AL West, are 4-6 in the same span. They have MLB moneline odds of +155. We see both clubs' offensive stars as large influences in this matchup. Plus, the recent pitching performances of Dodgers' ace Hyun-Jin Ryu will certainly factor into our pick.
The first game of this two-game series will be played Monday, June 10, 2019. The first pitch is scheduled to be tossed at 10:07 pm ET at Angel Stadium of Anaheim. This is the first meeting between these two clubs this season.
Los Angeles Angels vs Los Angeles Dodgers Moneyline Pick – Pitching Matchup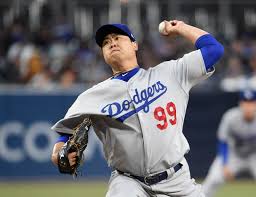 Hyun-Jin Ryu has arguably been the National League Cy Young leader up to this point in the season. He is 9-1 on the year and leads the MLB with a 1.35 ERA. He rides a streak of 20.2 innings without allowing a run into Monday's game. Ryu was virtually untouchable in May, allowing just three runs in 45.2 innings. He will rely on his 91mph fastball, 87mph cutter, and 80mph changeup to generate groundball outs against the Angels.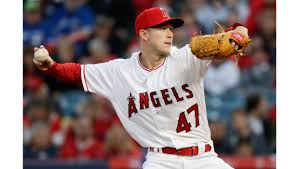 Ryu will face off against Griffin Canning in the opening game of this series. The rookie right-hander has made seven starts this season. He has a 3.52 ERA and a 2-2 record on the year. After a solid month of May, Canning had a rough outing in his first start of June. His last game saw the righty allow seven hits and four runs in six innings against Oakland. He will try to keep the Dodgers bats guessing using a mix of his fastball (94mph) and his very effective slider (89mph).
Dodgers and Angels Star Power
There will be no shortage of star players in this matchup. The Dodgers Cory Seager and Justin Turner have been hot lately. Seager has a .462 average and a 1.231 OPS in his last six games. He also leads the club in RBI with nine over that span. Turner has a .368 average and .474 slugging percentage over the last week. For the Angels, Shohei Ohtani has had a solid season and, as of late, he has been extraordinary. While his .257 batting average on the year is okay, Ohtani has caught fire as of late. He has eight hits in his last 24 at bats. Ohtani has also driven in eight runs in that span.
A big matchup to watch will be between the Dodgers' Cody Bellinger and the Angels' Mike Trout. They are currently second and third in the MLB in terms of OPS. They have OPS of 1.161 and 1.101 respectively. Bellinger is third in the league in RBI (54) and home runs (20) as well. He has slowed down in the last week though. Bellinger has a batting average of .167 in this span, which is well below his season average of .362. Trout, on the other hand, has continued his dominance. He leads the Angels with a 1.406 OPS in the past week. He has five RBI in his last seven games to go along with three homers.
Los Angeles Angels vs Los Angeles Dodgers Moneyline: Summary
Some of baseball's most dominant players this season will be central to the outcome of this game. The MLB's best pitcher to this point of 2019 has been Hyun-Jin Ryu. He will have a tough task ahead of him as he faces off against Mike Trout. On the other side, the Dodgers stars will try to take advantage of rookie starter Griffin Canning's lack of experience. We see offensive potential as being a wash in this matchup. This game will come down to pitching, and Ryu has been almost untouchable this season. Our Los Angeles Angels vs Los Angeles Dodgers moneyline pick likes the Dodgers' chances.
We have another great pick for you!  See our preview of the Texas Rangers vs Boston Red Sox, which is played on Monday, June 10 at 7:10 pm ET. We've also got a great NBA spread pick, as the Toronto Raptors host the Golden State Warriors tonight at 9:07 pm ET.
Los Angeles Angels vs Los Angeles Dodgers Moneyline: Prediction
Los Angeles Dodgers Moneyline (-155)