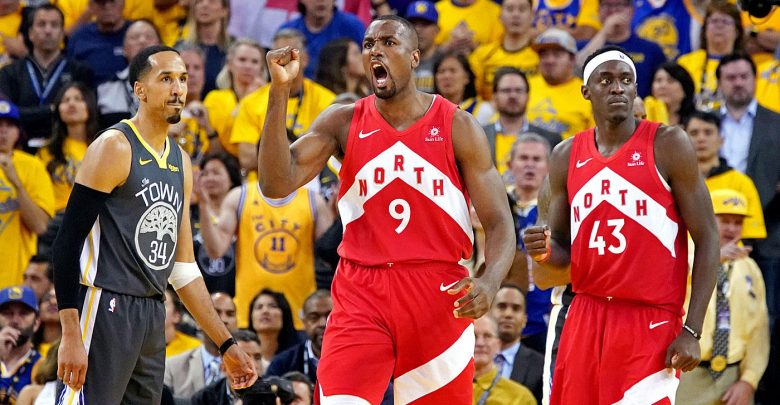 Just when you think you have the Warriors and Raptors figured out, Toronto goes out and scores a 105-92 win in the bay. The total of 197 points fell way under Game 4's 214.5 total, the first under of the series. The NBA Finals game 5 free betting pick sees the series shift back to Toronto where the Raptors can clinch their first championship in team history. The number is once again listed at 214.5 but does Golden State lay another egg offensively?
Golden State Done – or Fighting For Their Dynasty?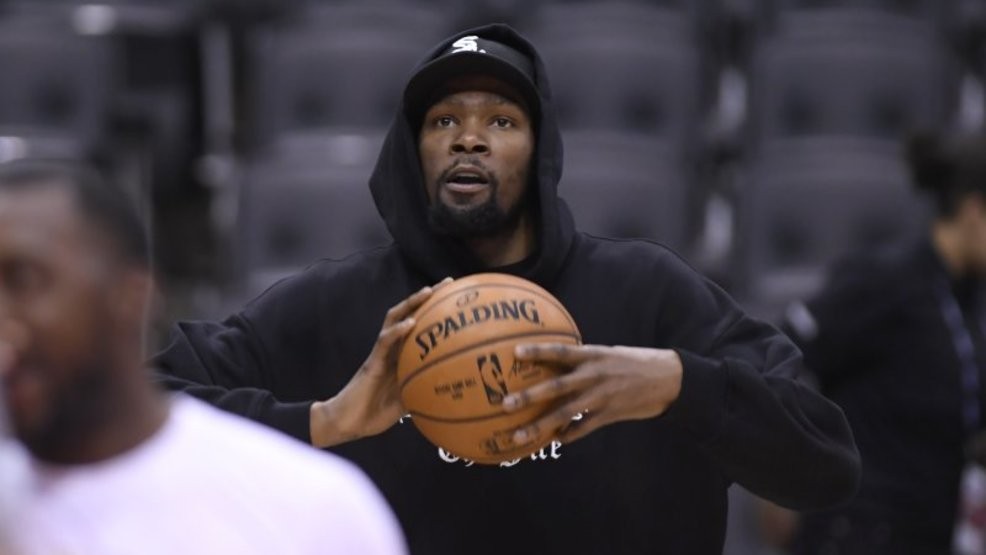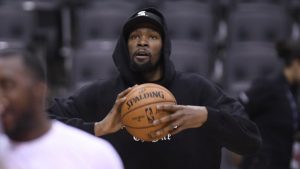 To say the Warriors failed to defend their home court in these Finals would be an understatement considering Golden State lost both games at Oracle Arena so far. Friday night's 105-92 game was especially devastating as it was the 1st time the Warriors didn't break 100 points this postseason. Toronto stepped it up defensively on the road, holding Golden State to 8-27 from 3-point range. Once again, besides Stephen Curry's 27 points and 28 from Klay Thompson, the Warriors showed they didn't have any other viable options offensively…although that could chance in the NBA Finals game 5 free betting pick.
Kevin Durant has missed all 4 games this series but is listed as a game-time-decision for Monday night. Sure, Durant won't be at full strength but he did average 40.5 ppg in two regular season contests vs. the Raptors. Toronto doesn't know Durant's health so they have to at least respect him. That opens things up for Curry, Thompson and the rest of the Warriors offense as well as the 'over.'
Is Toronto's Defense Enough for Another 'Under' Total?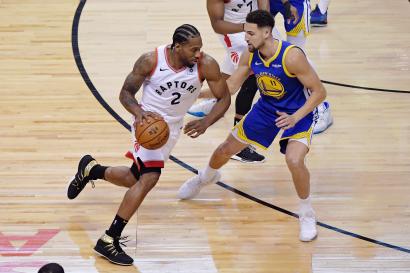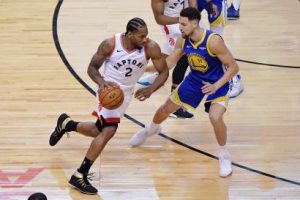 The Raptors have buckled down defensively really for this whole series never once allowing Golden State to score more than 110 points. Sure Curry had 47 points in Game 3, but it also required shooting 31 shots. Thompson was a surprise coming back from a hamstring injury and going 11-18 from the field and 6-10 from 3 point range – but can he shoot like that back in Toronto? Durant may return in the NBA Finals game 5 free betting pick, but how mobile is he going to be with that calf injury? It's looking like another "banner" night for the Raptors defense.
The Toronto defense has played exceptionally well up front, all but neutralizing Demarcus Cousins to just 10 total points in two games at Golden State after a 11/10/6 night in Game 2. The only thing that scares you about Toronto regarding the O/U is if they score too many points themselves? Kawhi Leonard collects another Finals MVP with a win as he has gone for 30+ in three straight games. Serge Ibaka proved to be a great veteran presence going 9-12 on the road in Game 4. Fred VanVleet and Pascal Siakam have also had their offensive moments at time in this series.
NBA Finals Game 5 Free Betting Pick
Despite Game 4 being so low scoring, the total has stayed the same at 214.5. Both games in Toronto went over, and should tonight as Golden State plays for their season and Toronto plays to celebrate a title on their own court. In some situations like this you might see a nervous, conservative approach but these two squads have shown the ability to crack it open this series. That's only improved with the addition of Durant (if he can move).
NBA Free Pick: Warriors / Raptors *Over* 214.5