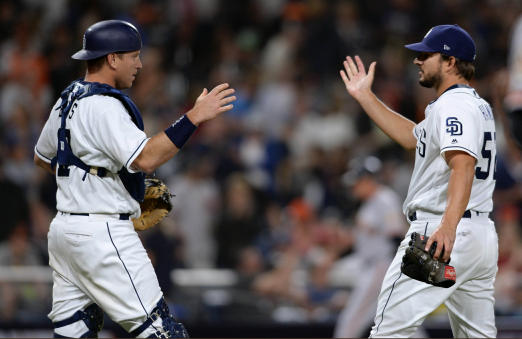 The Giants have dropped two in a row to the Padres but thanks to a win Thursday they can salvage a series split with a victory today. Doing that isn't going to be easy though as San Diego sends their brightest young arm Joey Lucchesi to the mound in the April 15th NL free pick. Oddmakers have taken note, making the Pads' -125 favorites. Bettors are split however with action being almost exactly 50/50.
This Is Not the Offense Giants Fans Envisioned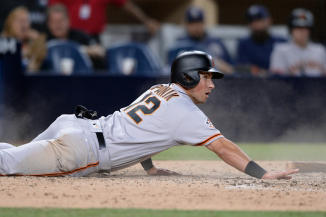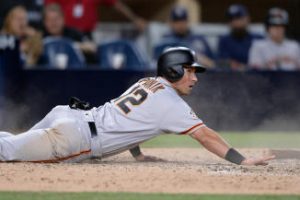 When you bring in big names like Andrew McCutchen and Evan Longoria in the offseason, having the 27th ranked scoring offense wasn't the intended end result. The Giants have scored 12 runs through the first three games of the series, but they've been beaten 1-5 and 4-5 on consecutive nights. Thus that offensive output was a bit skewed by a 7-0 win on Thursday. Longoria has been a virtual afterthough, posting a .176 BA on the year – although he did hit a HR yesterday. McCutchen has been slightly better at .214, but he went deep yesterday too so maybe there's signs of turning things around. If those two regress again, San Fran still has the talent to get the W in the April 15th NL free pick as both Joe Panik (.327) and Buster Posey (.314) are hitting the ball well.
On the hill for the Giants today is youngster Tyler Beede, who is making just his 2nd MLB start. He got the call up due to a rash of injuries to pitchers such as Jonny Cueto, Jeff Samardzija, and Madison Bumgarner but looked a bit shaky in his debut. Beede walked 5 Diamondacks batters in 4.0 IP. On a bright note, he did allow just 3 hits and 2 ER. Giants fans are optimistic that first game jitters have calmed down and the right hander can have a nice long outing Sunday afternoon.
Padres Try To Improve on a 3-7 Home Record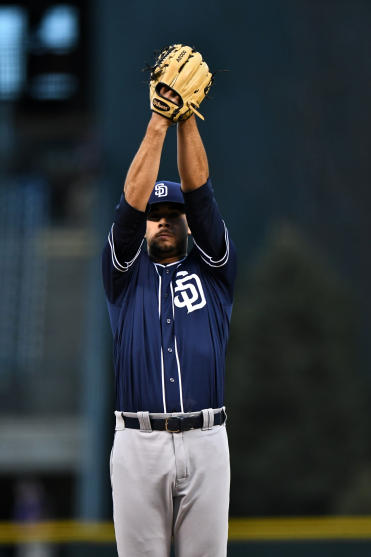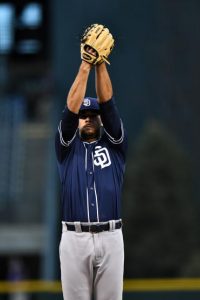 You'd think the visiting team would enjoy permanent 70 degree weather and trips to the beach (especially when four games were cancelled today because of snow) but it's been the Padres that have struggled at home this year. They have won two in a row at Petco however. San Diego also took two out of three at Coors Field and scored a series opening win at Minute Maid Park over the Astros in the past week-plus so they do have potential. The Padres offense hasn't been the best (23rd in runs/game) but they have scored 5 in each of the last two against SF. The Padres don't have a ton of offensive talent, but Freddy Galvis is hitting .309 while Christian Villanueva does have a 3HR game on the season.
The good thing for San Diego in the April 15th NL free pick is that they might not need a lot of scoring if Luchessi continues to pitch how he has. The rookie left hander hasn't allowed an ER in his last two starts (11 IP) and has just a 1.72 ERA through three outings in 2018.
April 15th NL Free Pick Betting
There's a lot of unknowns today with two young pitchers on the mound. Neither starter has faced a batter from the opposing team which should give the hurlers an edge and favor the 'under' 8 runs. Two of the first three games of the series have gone under, not to mention Lucchesi's last two starts. The under is 6-2 in the Giants last 8 road games and 8-2-1 in the Padres last 11 overall. When you factor in the pitchers, the ballpark, and the two offenses involved in this game it's right not to expect a whole lot of scoring.
Free Pick: San Francisco Giants / San Diego Padres 'Under' 8