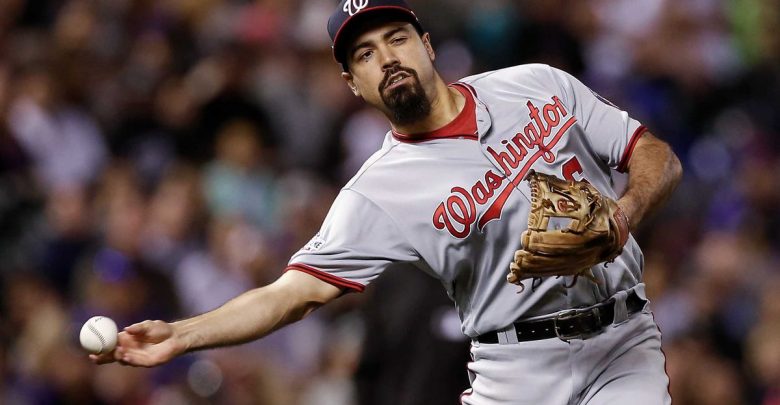 The Chicago Cubs and Washington Nationals will play the rubber match of their three-game series on Sunday night baseball. After the Nationals won on Saturday in a game that ended under protest by Chicago, the Cubs are -130 favorites to win on Sunday.
Despite Saturday's loss, the Cubs remain atop the NL Central standings. Chicago has also lost three of its last four games. However, they still hold a 1.5-game lead over the Brewers. Of course, there are three teams within 3.5 games of the NL Central lead and a loss on Sunday would mean losing back-to-back series, so they'll want to get back on track quickly.
Meanwhile, the Nationals are just trying to crawl back to .500. Washington is currently seven games under .500 and seven games back in the NL East. If they want to climb back into the mix, the Nationals need to start stringing wins together, and Sunday offers them a chance to win back-to-back series.
Brutal
Jeremy Hellickson will start for the Nationals on Sunday hoping to turn his season around. He enters the game with an ERA of 6.00 across seven starts and one relief outing. Hellickson has allowed at least five runs in four of his last five starts with the Nationals going 1-4 in those five games. Last time out, he allowed five runs over five innings to a struggling Mets team, so he's not the most reliable starter in Washington's rotation right now.
The silver lining is that Hellickson has fared well against most of Chicago's hitters. Daniel Descalso of all people is 3 for 7 in his career against Hellickson. But he's held all of the other Cubs hitters to 6 for 34 (.176) in his career. Of course, no one is getting Kris Bryant out these days, as he's hitting .407 with four home runs in his last six games. Javier Baez, Willson Contreras, and Albert Almora are also swinging hot bats right now and could give Hellickson some problems.
Old Reliable
The Cubs will send Kyle Hendricks to the mound for Sunday's rubber match. Hendricks is just 3-4 in his eight starts this season, but he's averaging better than six innings per outing and has a 2.86 ERA. After ending April with a poor outing, Hendricks has allowed one run or less in his three starts during the month of May. More importantly, he's pitched at least eight innings in all of those starts, including a complete game shutout against the Cardinals.
The good news for the Nationals is that they're starting to get healthy with Trea Turner coming back from the IL this week. Anthony Rendon is also red hot right now, posting a 1.157 OPS in his last six games. Veterans Brian Dozier and Howie Kendrick are also contributing, as is Gerardo Parra, who is helping to fill in at first base for the injured Ryan Zimmerman.
Just What You Think
With Hendricks facing Hellickson, this should be an easy game to call. The Nationals don't have enough offensive weapons to bother Hendricks after the way he's performed in his last three starts. The same can't be said of Hellickson. Bet on the Cubs -130 to win on Sunday.