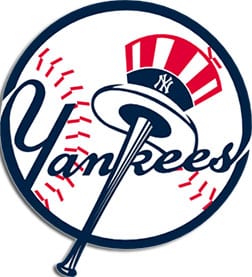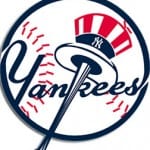 Overview
The New York Yankees continue their three game series with the Red Sox today at Fenway Park in Boston. The Red Sox took the first game 4-2 on an 8th inning home run by the big man David Ortiz. The Red Sox have won 4 of the last 5 meeting versus the Yankees overall but they have played the Yankees surprisingly poor at home winning just 4 of the last 15 meetings.
Head to Head Trends
Yankees are 11-4 in the last 15 meetings in Boston.
Yankees are 1-4 in the last 5 meetings.
Boston Red Sox (-125)
The Boston Red Sox are 2nd in the American League East 1.5 games back of the 1st place Baltimore Orioles. The Sox are playing some pretty good ball right now winning 6 of their last 8 games although to be fair 7 of those games came against a couple poor teams in the Braves and Astros.
On the hill for the Red Sox today is Rick Porcello who is 4-0 with a 3.51 ERA on the season. Porcello is off to a great start winning his first 4 games. You can tell that Porcello is throwing the ball well right now and he's not just getting lucky by his strikeouts and walks. Porcello has 30 strikeouts versus just 5 walks in 25 innings so far this season which is as good as anyone.
Boston Red Sox Trends
Red Sox are 5-1 in their last 6 overall.
Red Sox are 4-0 in Porcellos last 4 starts.
New York Yankees (+115)
The New York Yankees are last in the American League East 4.5 games out of 1st place. The Yankees are not off to a very good start this season winning just 8 of their first 21 games. They have an average or slightly below average defense allowing 4.57 runs per game but their offense has been their main problem averaging just 3.52 runs per game.
Starting for the Yankees in this one is Michael Pineda who is 1-2 with a 6.95 ERA in his 4 starts this season. Pineda has a couple pretty good starts this season but he also has a couple starts that he got smoked in so it's kind of hard to know what to expect out of him today.
New York Yankees Trends
Yankees are 1-4 in their last 5 overall.
Yankees are 1-5 in Pinedas last 6 starts.
Conclusion
I'm going with the Boston Red Sox over the Yankees in this one. The Red Sox obviously have the advantage on offense and I also like Pocello over Pineda so I think this is a pretty easy bet especially at the current -125 odds.
Free Pick: Boston Red Sox -125