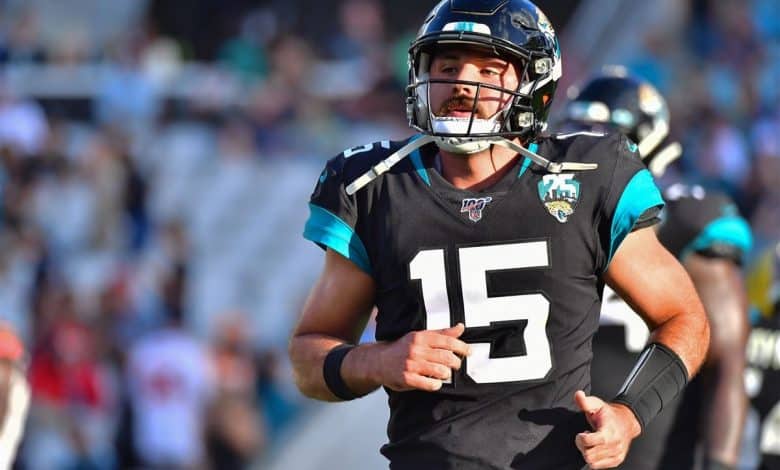 It's a refreshing Jaguars at Texans week 5 betting matchup as Houston begins anew after firing head coach and GM Bill O'Brien during the week. The Texans had started off a disappointing 0-4, Romeo Crenel takes over the team with a great opportunity against a Jacksonville team that has dropped three straight.
Houston is obviously much more talented than their winless record would indicate, and oddsmakers have taken that into account putting the Texans as -5.5 favorites over Jacksonville. The Jaguars have allowed 30+ points in each of the last three games, a trend that will likely continue with Sunday's betting total set at 54.5.
Jags Hoping Houston Problems Deeper Than O'Brien
When a team has postseason hopes and starts off 0-4, somebody has to be a scapegoat. What Jacksonville is hoping heading into Jaguars at Texans week 5 betting is that the Texans problems had more to do with just their head coach and GM. Of course, that doesn't mean Jacksonville doesn't have some issues of their own, especially on the defensive side of the ball.
The Jaguars latest loss was a 33-25 defeat in Cincinnati in which the Bengals ran for 200 yards and Joe Burrow threw for 300 more. That follows a 31-13 home loss to Miami in which the Dolphins churned out 138 on the ground and Ryan Fitzpatrick was a sparkling 18/20 passing. The good news for the Jaguars is that they are up against Houston's league's worst rushing offense.
Gardner Minshew is putting up big passing numbers, but it's reminding people of the Blake Bortles era were those stats don't equate to wins. In the last three games Minshew has thrown for 339, 275, and 351 yards, but with just 5 TD and against 4 INT. Houston is also worst defensively vs. the run, but are a top 5 unit vs. the passing game.
What to Expect From Houston?
When Romeo Crennel mans the sidelines for the Texans on Sunday, he'll be the league's oldest head coach at 73-years-old. Crennel is a defensive-oriented coach, so the Texans offense falls to 34-year-old first year play-caller Tim Kelly. QB Deshaun Watson has stated his confidence in Kelly, but Houston could very much be a team with a head coach past his prime, and an OC that is too greenhorn.
O'Brien had been taking over more and more of the play-calling duties, so the Texans offense will look different on Sunday. It might be the perfect opponent to work out the kinks against as Jacksonville is in the bottom 9 in yards allowed, points allowed, rushing yards allowed, pass yards allowed, and have just 3 takeaways. The Jaguars also got beat up last Sunday as corner D.J. Hayden went to the injured reserve with a hamstring injury and Josh Allen is out with a knee injury.
The Houston defense has a challenge heading into Jaguars at Texans week 5 betting as Jacksonville can move the ball through the air. Houston looked bad in a 31-23 loss at home to Minnesota last week as -3.5 favorites. The Vikings got 160 yards on the ground and Kirk Cousins threw for 260 through the air for Minnesota's first win of the season.
Jaguars at Texans Week 5 Betting Preview
There's a lot of unknowns on the Houston sideline, but that still might beat the knowns of the Jaguars. Jacksonville cannot cover the slot receiver, so look for the Watson to Randall Cobb connection to have a big day. With Will Fuller and Brandin Cooks, Houston also has the weapons on the outside to put up a lot of points especially against a banged up Jags' defense.
Texans 34 Jaguars 20
Free Pick: Houston -5.5