Free Expert Sports Picks
Wednesday May 6th KBO Betting Preview
Opening Day of the Korean Baseball Organization Was Unpredictable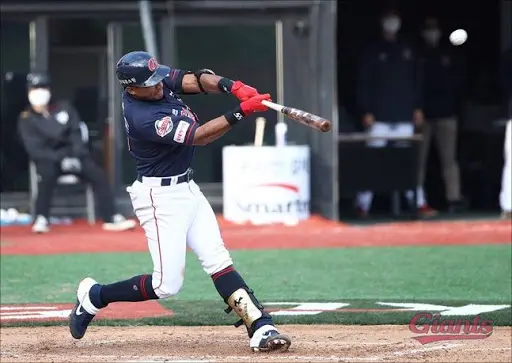 The eyes of the world were on the Korean Baseball Organization on Tuesday as it's one of the few sports being played live right now. Opening Day was a wild one for bettors with highlights being the defending champion Doosan Bears losing to the LG Twins as -150 favorites and the 2019 last place team the Lotte Giants getting a 7-2 win over kt Wiz (-150). What's in store for May 6th KBO betting?
Hanwha Eagles (+126) vs. SK Wyverns (-180) O9
Hanwha did an impressive job of shutting down the SK offense on Tuesday, notching a 3-0 win as +145 underdogs. Jeong Choi and Jamie Romak combined for 58 HR's last season for the Wyverns but were just 1-6 as a duo on Tuesday.
SK starts Ricardo Pinto making his KBO debut. Im Joon-seop goes for Hanwha but 28 of his 34 appearances in 2019 were out of the bullpen. That pitching inexperience on both sides (combined with the offensive potential of SK) lead this to be a much higher scoring contest.
Pick: Over 9
Update: Hanwha 2 SK 5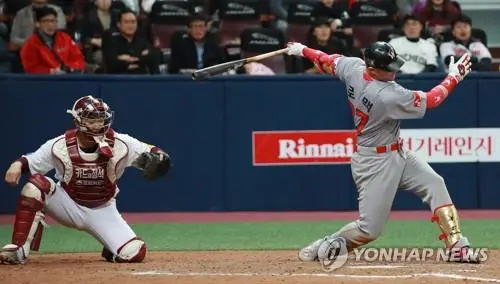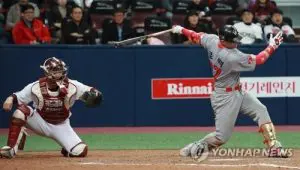 Lotte Giants (+115) vs. KT Wiz (-165) O10
Can the Lotte Giants make it two in a row to start the 2020 campaign? This is a team that was just 48-93-3 last season but debuted with a 7-2 win over the Wiz on Tuesday. Former Detroit Tiger Dixon Machado had 4 RBI in the season opener for the Giants. Lotte will face a test on the mound though as they send Seo Jun-won to the hill after a 4-11, 5.47 ERA 2019 campaign.
KT did get a HR from Baek-ho Kang in the opener. The 1B was the rookie-of-the-year in 2018 and boosted his average .336 last season. The Wiz have a great chance to even up their record behind the May 6th KBO betting starter William Cuevas who had a quality start in 18 of 30 appearances last season.
Pick: KT Wiz -1 (-130)
Update: Lotte 9 KT 4
NC Dinos (-145) vs. Samsung Lions (EVEN) O 8.5
The NC Dinos were impressive in a 4-0 win over Samsung on Tuesday in front of a national ESPN audience, albeit a late night one. That was expected though as the Dinos were a -165 favorite. NC looks to go 2-0 in the May 6th KBO betting preview behind the debut of Mike Wright who spent time with the Orioles and Mariners last season.
The Samsung offense managed just 3 hits in game one of the series. That puts a lot of pressure on Wednesday's starter Ben Lively who was 4-4 last season after coming over from the Royals after allowing 3 R in 1.0 IP in the MLB in '19. Even better value on NC in game two.
Pick: NC Dinos -145
Update: NC Dinos 4 Samsung 3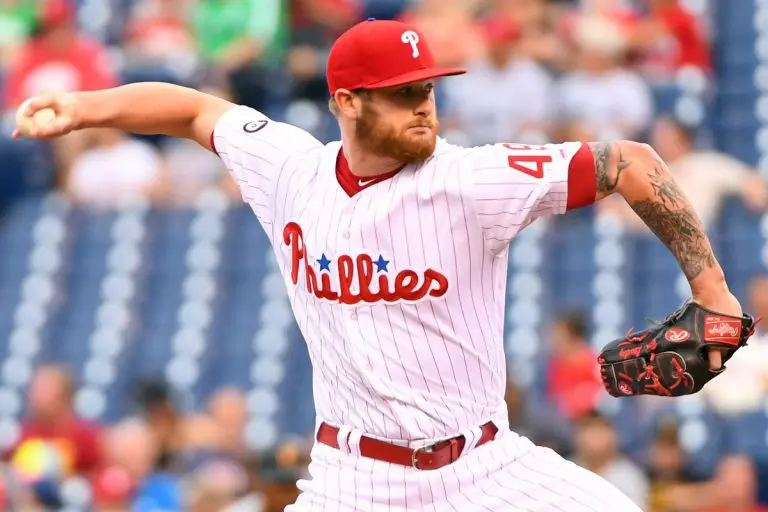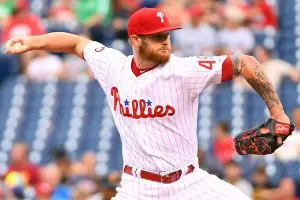 Doosan Bears (-175) vs. LG Twins (+125) O9.5
The Doosan Bears have been to the Korean Series for 5 straight seasons but showed they were human on Tuesday suffering a 2-8 loss to the LG Twins as -150 favorites. Doosan has a great chance to get back on track on Wednesday behind Lee Young-ha who went 17-4 last season.
The Twins had four players notch 2+ hits in the opener and managed 8 runs despite hitting just one HR. LG will need a lot of offense in May 6th KBO betting though as Song Eun-beom is making his first start since 2017 after 63+ relief appearances in 2018 and 2019.
Pick: Doosan Bears -1.5 (-105)
Update: Doosan 5 LG 2
Kiwoom Heroes (-180) vs. Kia Tigers (+125) O8.5
The Kiwoom Heroes had one of the most impressive starts to the 2020 KBO season with an 11-2 win over Kia on Tuesday as -140 favorites. MLB ready prospect Ha-Seong Kim hit his first HR of the season in that win and Byung-ho Park went 3-5 with another HR.
The fact that Kiwoom put up 4ER in just 3 IP vs. last year's ERA leader Hyun-jong Yang doesn't bode well for Kia on Wednesday. Aaron Brooks will make his KBO debut for the Tigers after making 18 starts between the A's and Orioles in 2019.
Pick: Kiwoom -1.5 (Even)
Update: Kiwoom 3 Kia 2
May 6th KBO Betting Summary
It's looking like a very chalk-heavy night but that's what will happen when the rust of opening day is knocked off and great teams have a game under their belt. We don't really know what these teams are yet but each morning we get closer to finding out.