NHL Previews
Philadelphia Flyers 2017-2018 Season Preview
A Youthful Philly Team with Lots of Questions Takes the Ice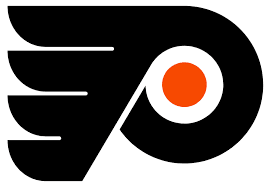 Our Philadelphia Flyers 2017-2018 Season Preview finds that youth defines this team, and if that youth is able to fulfill on its promises this season, the Flyers could give fans and other teams a run for their money. But not so fast as a lot of key elements have to fall into place on both offense and defense. Plus, goaltending is a major question mark for this team that allowed the fifth-most goals in the East last season. Still, Philadelphia should be an interesting team to watch and a possible spoiler in the Metro Division.
Forwards
There are a lot of "ifs" on offense and the first once involves young, talented forward Travis Konecny (11 goals in 2016-17), who is in his second season. Last year he had 11 goals. Can he up that number, perhaps even double it? Then there's Oskar Lindblom from the Swedish Elite League. He dominated the Swedish ice last season with 22 goals and 25 assists over 52 games. What can he do in the NHL?
There are vets who should be really coming into their own and hitting the heights in terms of their output. Can 29-year-old captain and center Claude Giroux, and his mates upfront, Wayne Simmonds and Jake Voracek, turn up the heat on the ice? At times the Flyers went completely cold last season when it came to scoring. These are the guys, especially Giroux, who had just 14 goals in 2016-17, who are ultimately responsible for offensive output. Simmonds, who has averaged 31 goals per season over the past two years, and Voracek, both wingers, need to find their touches and play more consistently as each did a few seasons ago.
Of course, the major new talent on the ice is center Nolan Patrick. The 19-year-old was second overall in the 2017 NHL Draft. A lot is expected of him, and chances are he will dazzle to some degree. But can Patrick and the other young talent, as well as the veteran core gel? There can be a lot of excitement on the ice if they can do so. One major note on Patrick and it concerns his health. He has had injury issues in the minors and missed development camp due to having a medical procedure done. Durability is always in issue in the NHL.
Defense
The defense was problematic last season. Can this group shut down opponents and offer their goalie some respite? The Calder Trophy runner-up in 2015-16, Shayne Gostisbehere put in just seven goals and had a mere 39 points last season. The year before, he notched 17 goals and 46 points. His unpredictable and errant play made him a healthy scratch last season. He's got the talent to be a major offensive and defensive force on the ice.
Another major defensive player is 20-year-old Ivan Provorov. He logged 21:58 per game on the ice last season, which was 200 minutes more than any other Flyer. He had six goals and 24 assists last season. He should be able to produce more this year, especially on the power play.
Goaltending
Brian Elliott, who is 32, comes to the Flyers from the Calgary Flames. Philly is his third team in three seasons. Prior to Calgary, he was with the St. Louis Blues. When he was with the Blues, Elliot posted a record of 23-8-6 with a 2.07 goals-against average and a .930 save percentage. He showed improvement last year over time, as he started out in goal with the Flames with a record of 3-9-1 with an .886 SV% in 14 games. In his final 35 games, he was 23-9-2 with a .919 save percentage and two shutouts. Elliot has the potential to be a stopper.
Backup Michal Neuvirth, who is 29, has a lot of potential. That is if he can make consistency part of his game. He can be up and totally focused one moment and completely off the next. Plus, he's been injured numerous times.
Philadelphia Flyers 2017-2018 Season Preview: Overall Outlook
The Flyers are young overall, but they do bring a seasoned core of offensive vets to the ice. Our Philadelphia Flyers 2017-2018 Season Preview sees this team as performing better than they did last season. To be contenders in terms of a playoff berth, they will need to cut down on the number of goals they give up. Elliot should help in this area, but there are question marks on defense that need to be answered before Philly finds a real solution to their goals against dilemma.
Key Takeaways
Rookie Nolan and other young players can be key. But Nolan has to stay healthy and everyone has to play at a new level
Elliot can go either way in goal. If he can make Philadelphia his home and find success, this will be a very different team. There's a lot on his shoulders.
Captain Giroux has to crank it up and play like the top player he is supposed to be.
Philadelphia Flyers 2017-2018 Season Preview Projections: Record: 37-34-11, 85 points. Finish: 6th in the Metro Division.