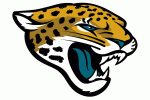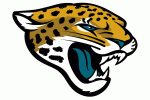 It's true that the Jags were 5-11 last season. But they had some positives, such as six of their losses were by one TD or less, and the only QB to toss more TDs than the Jaguars' Blake Bortles (35) was Tom Brady. Low points included Bortles' league leading 18 INTs and 51 sacks and a 29th ranked pass defense. To make up for deficiencies the Jags manufactured a truly amazing and productive draft. In our Jacksonville Jaguars 2016 NFL preview we wonder are they this year's sleeper team?
Jaguars Offense: B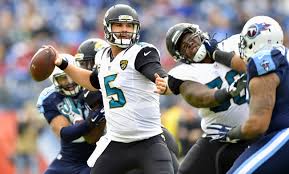 It is time for Bortles (4,428 YD, 35 TD, 18 INT), in his third season, to step up, make better decisions, and toss with more accuracy. The good news is he has a fine group of receivers, including Allen Robinson (1,400 YD, 17.5 AVG, 14 TD) and Allen Hurns (1.031 YD, 16.1 AVG, 10 TD). The run game has been weak, but the addition of the AFC's leading rusher, Chris Ivory (1,070 YD, 4.3 AVG, 7 TD), should help. The big worry is the offensive line, which has issues that are unsettled. It was porous last season.
Jaguars Defense: B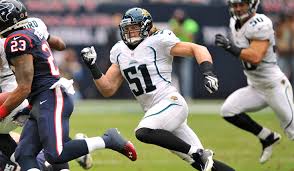 The major signing for the Jaguars is Denver free agent DE Malik Johnson. Johnson is a fine rush stuffer, excellent tackler, and able pass rusher. He'll anchor the frontline. Draft pick Myles Jack (UCLA) will be added to a linebacking unit that includes tackling machine Paul Posluszny and ultra speedy Telvin Smith. The woeful secondary should be helped by first round pick CB Jalen Ramsey (Florida State). CB Davon House (23 PD) returns and two free agents, S Tashaun Gipson and CB Prince Amukamara, will fill out that squad.
Jaguars Special Teams: B+
Rookie kicker Jason Meyers (32/39 XP, 26/30 FG) struggled from the extra-point mark but did well on field goals. New punter Brad Nortman is a solid performer. In 2015, rookie Rashad Greene led the NFL in punt returns, averaging 16.7 YPR. He's a highlight reel. Corey Grant (27.5 YPR on 8 Ret) may return kickoffs. Dependable vet snapper Carson Tinker is back.
Jaguars Coaching and Management: B+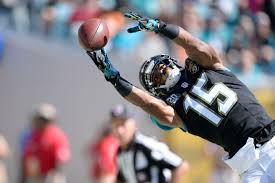 GM David Caldwell had the draft of a lifetime in 2016. Coach Gus Bradley has a team that trusts him and is willing to go the distance. This could be a breakthrough season for this club.
Last Word: Jacksonville Jaguars 2016 NFL Preview
When we look at this team in our Jacksonville Jaguars 2016 NFL preview and consider what they have done in the offseason we can't help but think there is the potential for the Jags to make amazing strides. The O-line and QB must come through, and the defense has to gel. It can happen.
For our overview of the AFC and to link to other AFC teams, please click here.
Jacksonville Jaguars 2016 NFL Preview Pick: 9-7, 2nd AFC South