MLB
Sports News
Yanks Trade Aroldis Chapman to Cubs for Adam Warren and Prospects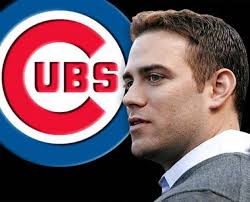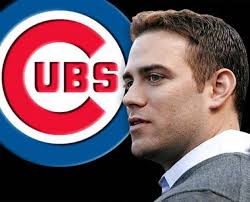 Yanks trade Aroldis Chapman to Cubs and get players for the future. As noted in an earlier Betting Brain article, this was a trade that we certainly thought was very possible. This trade of Chapman signals two things: the Cubs and President Theo Epstein are serious about winning it all and the Yankees are now building towards the future.
Major Deal as Yanks Trade Aroldis Chapman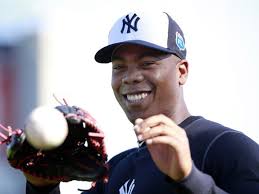 Yanks trade Aroldis Chapman and get pitcher Adam Warren and prospects Gleyber Torres, Billy McKinney and Rashard Crawford. It's a huge deal for both teams. Of course, the Chicago Cubs are expected to see immediate results. Chapman, a lefty, has a stunning fastball. He's perhaps the best late-inning relief pitcher in the world.
Why would the Yanks trade Aroldis Chapman? He's a free agent after this season. He won't get them to the postseason in 2016 so this was a good way to get some value for him. The value they good is substantive and could help the Yankees in the future.
This trade with the Yanks for Chapman is about the here and now for the Chicago Cubs. There's a goods chance Chapman will go somewhere else after the 2016 season. If they expect him to stay beyond this season, Epstein will need to bring some significant cash to the table.
Best Part of Deal for Yanks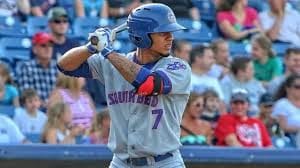 For the Yanks, this trade is not about Warren, who played for the Pinstripes from 2013-15. It is about former Cubbie prospect Gleyber Torres. Torres, a shortstop, is theCub's top prospect and looks to have a great major league career. He's 18 and a few years away from playing in MLB. But he has been doing extremely well in the Class A Advanced Carolina League this year. He's expected to be a top fielder and hitter.
Of the other two who went to the Yankees, McKinney is 21-year-old outfielder. He started the 2016 season as Chicago's fourth-ranked prospect. Overall, he has played well in the minors and continues to show promise. Crawford, a 22-year-old center fielder who has fine speed, is the long shot of the group. In High-A this years, he's been on a tear stealing bases.
Cubs and Chapman
As the Yanks trade Aroldis Chapman, they have given up a major talent who they would not have held onto next year. The Cubs can certainly benefit from Chapman throughout the rest of the season. They fact is Chicago, which is an organization deep with prospects could afford the trade. So too could the Yanks. This deal is about one team that has a real chance of going all the way, the Cubs, and another in transition to being able to do so in a few years, the Yankees.
One thing is certain, life just got a whole lot tougher for teams trying to catch up to and compete against the Chicago Cubs in 2016. This season Chapman has 20 saves, a 2.01 ERA, and a 0,89 WHIP. He's also notched three wins, has not has a loss, and has only one blown save. That's the type of reliever you want down the stretch in a pennant race.