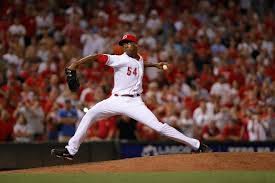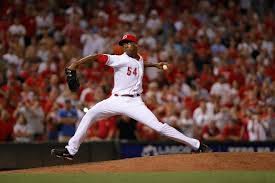 For teams looking to close the deal on July 2016 MLB trades, the clock is ticking and it will run out fast. Just after the All-Star break to the trade deadline, which is August 1 at 4 p.m. ET, there's always a flurry of activity as teams in contention try to seal the deal on that player who an be their difference-make and other clubs attempt to dump players and their contracts. The pace can become frenetic due to the fact that there can be up to 20 teams still vying for playoff spot and competing with one another for a handful of players.
In this two-part series on 2016 MLB trades we're going to consider a total of eight teams that are in the hunt for that one players or few players who make a major difference in late July, August, and through September into October. There are more than eight teams interested in upgrading their rosters, and with that in mind, we'll take a quick look in this series at 11 teams and a more in-depth look at the eight we'll be highlighting.
Baltimore Orioles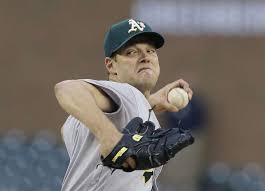 The Baltimore Orioles (51-36) lead the American League East by two games and they are four up in the Wild Card spot. They are +41 in RF/RA, which is respectable but not great. The reason for that low differential in runs is not related to the Oriole offense. That has been running on all cylinders. It has to do with the team's pitching staff. Baltimore's pitchers have the third-highest ERA in the Majors. Sitting at 5.15, the only two clubs that are worse are Cincinnati at 5.29 and Minnesota at 5.26. This club will be in the hunt for both starters and relievers, as they must really upgrade their faltering staff. They'll make a play for guys who will be able to help them for this year only, such as Rich Hill and Andrew Cashner.
Chicago Cubs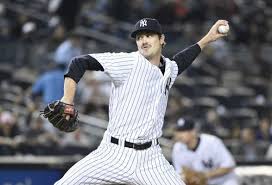 As far as 2016 MLB trades are concerned just about everyone would agree that the Cubs (53- 35) are going to have to make some deals if they expect to be in the playoffs and have a shot at going the distance. This is despite the fact that they possess a 7-game lead in the NL Central and in the Wild Card. Plus, the Cubs have posted a hefty run differential of +139. However, those stats do not reflect this team's recent play which has them going 6-15 for their last 21 games. It's true that some of their hitters are slumping, but they should break out of those slumps. The big concern for the Chicago Cubs is their rotation. They really need some help on both sides of the mound. The Cubs would love it if the New York Yankees put Aroldis Chapman or Andrew Miller out on the wire. They may also attempt to pick up Will Smith and Sean Doolittle.
Cleveland Indians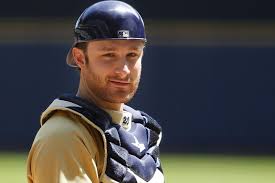 Unlike the Orioles and Cubs, the Cleveland Indians (52-36) are in very good shape. They possess a 6.5-game lead in the AL Central and a 4.5-game lead in the Wild Card. The club has have amassed a +81 run differential. They are very solid on all fronts, including the bench. Still, you should expect the Indians to make a few trades before the deadline. They could use some help from the left on relief. They may make a bid for the Brewers' hit man Jonathan Lucroy. The club will be helped by the return of Michael Brantley. Brantley, who is a superior hitter, has been out for most of the season. He's expected to be back in the lineup shortly. Although this has nothing to do with making a trade, the addition of Brantley will improve what is an already potent offense.
San Francisco Giants
The San Francisco Giants (57-33) are up by 6.5 games in the NL West and 10 games in the Wild Card hunt. As far as 2016 MLB trades are concerned, we're going to take for granted that very soon three key players will be back in the lineup. Those players are Hunter Pence (hamstring), Joe Panik (concussion), and Matt Duffy (Achilles). If that is the case, then the Giants will want to underpin and improve their bullpen. They're having trouble with both middle relief and their closer. They may elect to go for relief help by trying to trade for Aroldis Chapman and Andrew Miller or by acquiring Jeanmar Gomez and Fernando Abad. An additional starter may also be in order. This is a team that is noted for making the right moves at this time of the season. Those moves are focused on making sure that they have a team that can go deep into the postseason.
2016 MLB Trades Will Happen Quickly
There's not much time for teams to make a deal during what's left of the 2016 MLB trades and negotiations season. Rumors will spread quickly and deals will be offered and finalized ASAP. It will be interesting to see which GM can make their magic work. For more on this subject, see Part Two of our series.