Football
Sports News
NFC Playoff Picture: Philadelphia is Sitting Pretty or Are They?
Wentz is Out, Foles is in and Point Production is Down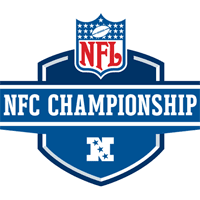 The 2018 NFC Playoffs are ready to roll, as the first wild card game will be played on Saturday, Jan. 6 at 8:15 p.m. as the Atlanta Falcons visit the Los Angeles Rams. The second NFC Playoff contest, which will feature two teams from the South Division, will be played at 4:40 p.m. on Sunday, Jan 7 as the Carolina Panthers visit the New Orleans Saints. After those games are done, the NFC Playoffs will continue as the Philadelphia Eagles and the Minnesota Vikings, both of which received byes, host the winners of the wild card games.
Eagles Looked Good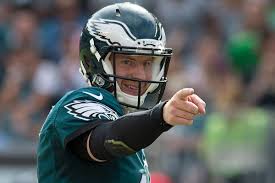 With second-year quarterback Carson Wentz at the helm, the Philadelphia Eagles were starting to look tough to stop. With Wentz going down with an injury and being out until next season, veteran Nick Foles took over. The Eagles are presently adjusting their offense to better fit Foles' style. Expect to see a more up-tempo game and look for Philly to utilize their running backs more.
Even with all of that happening, the Eagles will have to face teams with QBs that are lighting it up or have the potential to do so. Included are Drew Brees of the Saints, Matt Ryan of the Falcons, and Jared Goff of the Rams. If they meet Minnesota, the Eagles will have to deal with the stingiest defense in the league, as they are allowing teams just 15.8 PPG.
The NFC Schedule
Here's what the 2018 NFC Playoffs look like:
Wild Card Round
Jan. 6 at 8:15 p.m. Falcons at Rams
Jan 7 at 4:40 p.m. Panthers at Saints
Divisional Round
Jan 13 at 4:35 p.m. TBD at Eagles
Jan 13 at 4:40 p.m. TBD at Vikings
NFC Championship Game
Jan 21 at 3:05 p.m. or 6:40 p.m. TBD
2018 NFC Playoffs- Our Predictions
We will be posting our picks for each game of the 2018 NFC Playoffs. But we have already put together our picks for each round, which you can find right here. You may be surprised at who we see going to the Super Bowl in 2018.