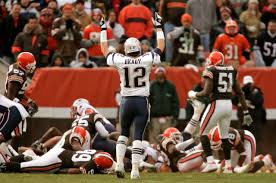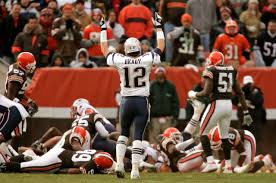 Week five NFL takeaways were plentiful. The AFC saw the return of Tom Brady, and it should be also duly noted that the Buffalo Bills, once again, showed up to play. Those Detroit Lions proved to be unpredictable, while some teams that everyone thought showed promise before the start of the 2016 NFL season revealed that they were, instead, on a course to crash and burn. This Sunday there will be a full moon, and that means very odd things may occur. Whatever does happen on the field we can't control, but as a sports bettor may get some fast insights from our week five NFL takeaways. So, read on!
AFC Takeaways from Week 5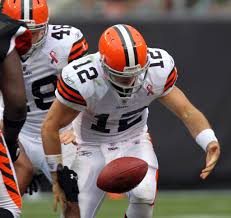 Here's a quick capsule of what we found out about each AFC team that played. In the AFC, the Chiefs (2-2) and Jags (1-3) enjoyed a bye week.
New England Patriots (4-1) Tom Brady is back with a vengeance.
Cleveland Browns (0-5) may not win one game this season.
Indianapolis Colts (2-3) Andrew Luck looked good in the final minutes, leading the team to victory.
Tennessee Titans (2-3) QB Marcus Mariota showed he could play a disciplined game.
Miami Dolphins (1-4) are now officially swimming upstream in a vain attempt to have a chance at the postseason.
Baltimore Ravens (3-2) had a chance to take the Skins and assert themselves in the AFC North, but they did not.
Houston Texans (3-2) continue to be absent in the second half and lose the Minnesota.
New York Jets (1-4) will battle Miami for last place in AFC East.
Pittsburgh Steelers (4-1) have a wealth of offense weapon and are very dangerous.
Denver Broncos (4-1) finally lose, surprisingly to the Falcons led by a rejuvenated Matt Ryan.
Cincinnati Bengals (2-3) were never in the game against the Cowboys.
Buffalo Bills (3-2) defense is looking mighty and the offense is also showing up.
San Diego Chargers (1-4) still cannot bring it home in the fourth quarter.
Oakland Raiders (1-4) are a team to watch and may be for real.
NFC Takeaways from Week 5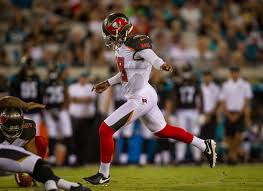 It's interesting, but some of the mighty have certainly fallen in the NFC. Bye weeks were observed by the Saints (1-3) and Seahawks (3-1).
Arizona Cardinals (3-2) backup QB Drew Stanton played well, leading the Cards to victory.
San Francisco (1-4) QB Blaine Gabbert performed inconsistently in the Niners' loss.
Philadelphia Eagles (3-1) finally lose, but they are definitely contenders.
Detroit Lions (2-3) show fortitude and beat Eagles by one point in final minutes.
Washington Redskins (3-1) win with a thrilling punt return and top-notch D.
Minnesota Vikings (5-0) combine fine offensive effort with excellent defensive work.
Atlanta Falcons (4-1) surprise Broncos and everyone else by beating Super Bowl Champs.
Dallas Cowboys (4-1) rookie QB, Dak Prescott, is one of the big stories in the NFL this season.
Los Angeles Rams (3-2) playing inconsistent football these days.
New York Giants (2-3) and Eli Manning lack cohesion.
Green Bay Packers (3-1) D steps up to beat the Giants.
Tampa Bay (3-2) kicker Roberto Aguayo misses two field goals straight and nails the third for a three-point win.
Carolina Panthers (1-4) continue their tailspin.
Last Word: Week Five NFL Takeaways
What we get from our week five NFL takeaways is that the Bills, Eagles, Patriots, Steelers, Vikings, Cowboys, Packers, and Falcons are making it happen. Teams in deep distress include the Panthers, Browns, 49ers, Raiders, Chargers, Dolphins and Jets. Week six will reveal more. Stay tuned.