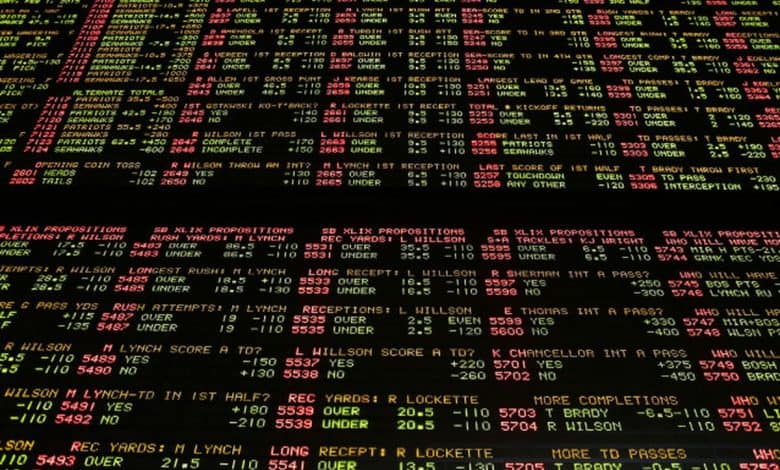 The May sports betting numbers are in for the state of Nevada, and the handle once again fell compared to April. This wasn't a complete shock based on what sports are available to wager on, but Nevada continues to fall on the list of sports betting markets.
The total sports betting handle for the month of May was $562 million, which was a drop from the $582.5 million that came in during the month of April. Nevada still saw a near-18% year-over-year jump, but the problem for the state is that it can't keep up with other sports betting markets.
One thing that sets Nevada apart from other states is the fact that retail sports betting still accounts for more than 30% of the total handle. Online sports betting handle in Nevada in May was $397.8 million, and other states continue to see over 90% of all wagers placed online.
Despite the drop in total sports betting handle, the sportsbooks in the state actually brought in a higher revenue than what was recorded in April. The total sports betting revenue was $27 million for May, after coming in just above $25 million in April.
Nevada was once the only state with legal online sports betting in the U.S., but that is no longer the case. This state still held the top spot for several months before New Jersey flew past it and has never looked back.
New York is now actually the online sports betting leader as it continues to set new monthly handle records. Illinois has passed up Nevada as well, and Arizona is stealing customers from Nevada and could overtake the state also.
Baseball Takes Over For Basketball
This is the slow time of year for sports betting in general as MLB is the only professional sport going on. That wasn't the case in May, though, but baseball still brought in more wagers than the sport of basketball.
In the sports betting report, baseball accounted for a total sports betting handle of $245 million, while basketball was next on the list at $178.4 million. Hockey remains a popular sport in the state of Nevada also, and the handle on that sport was $59.6 million.
Arizona Continues to Post Big Numbers
There are now 18 online sportsbook options in the state of Arizona, despite that state not going live until September 2021. That number is more than what you will find in the state of Nevada, and there are better options for bettors also.
GeoComply is a company that tracks sports betting movements in the U.S., and it hasn't noticed a large number of Nevada residents entering Arizona yet. Arizona last announced a sports betting total for the month of March, and it was an impressive number at $690.9 million.
When the May numbers are available for the state of Arizona, there is a chance that it could fly past what was just reported in Nevada.