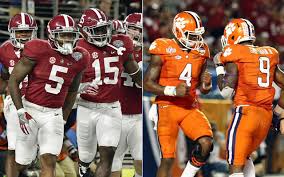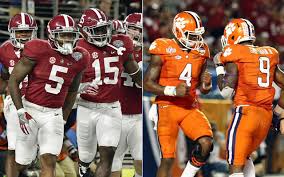 The college football championship game is tomorrow night, Monday, Jan. 9 at 8:00 p.m. ET. Alabama is favored by 7.0 points. As has been noted by Clemson coach Dabo Swinney, "The last 29 games we're 27-2 and Alabama is 28-1." He added. "The best two teams are here. I don't think there's any question about that." When Clemson plays Alabama Monday night there will be no doubt in anyone's head that these are the best two college football teams." It will be a Clemson plays Alabama Monday night rematch from last year.
As Swinney pointed out, the difference in terms of records for these two teams over the past two years is one game. But what a difference that game makes, as that extra Crimson Tide win and additional Tiger loss occurred last year on Jan. 11 in the College Football Playoff National Championship (CFPNC) title game. The final score was Alabama 45 and Clemson 40. Tomorrow night, the Tide and Tigers meet once again in the game for the college football national crown.
The Dynasty of Nick Saban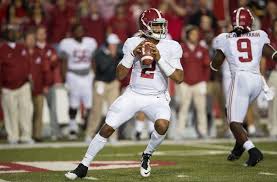 Many people are using the term "dynasty" in relationship to Alabama head coach Nick Saban and the Crimson Tide's recent monopoly on NCAA football championships. In seven years, Alabama has won the national title four times. If they win tomorrow night, it will mark the second time that the Tide has won back-to-back championships in the current time. They also did so in 2011 and 2012.
That would mean in eight years they would have won the title five times with four championships being won in six years. That would probably certainly be a dynasty. That idea of a Crimson Tide football dynasty makes them appear to be unbeatable. But, then again, we know that everyone is beatable.
Clemson Clawing to the Top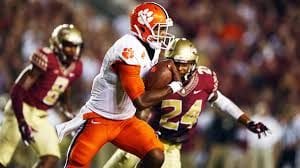 The Clemson Tiers have come a long way to get to the national title stage twice in two years. Clemson has one national title, which they won in 1981. They appear to ne mighty small when compared to Alabama and the school's 20 national championships. The only schools to have won more are Notre Dame (22), Yale (27), and Princeton (28). These totals are for all methods used to derive NCAA football national titles, including various types of polls and playoff systems.
The fact that we have a Clemson plays Alabama Monday night rematch for the college football title is really mind boggling. For Clemson to get back to the national stage two years running is an amazing feat. The fact that they have been able to do so makes the idea of the Tigers beating the Crimson Tide at the very least feasible.
Clemson plays Alabama Monday Night Rematch
The Clemson plays Alabama Monday night rematch has a lot of hype behind it. We've put together some Clemson and Alabama statistics that may help sports bettors come to terms with that hype. We'll also post our free pick for the rematch on Monday morning. Be on the lookout for it.