MLB
Sports News
2016 MLB Trades: Possible Late Deals for Teams, Part II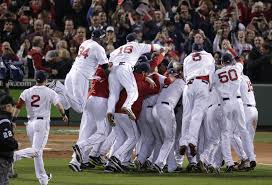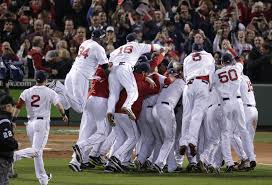 In the first part of this series on 2016 MLB trades and transactions, we considered four clubs in need of some additional help. Each of these MLB teams, which were Baltimore, Cleveland, Chicago, and San Francisco, is in strong contention to win their division. In the second part of this two-part series, we look at four more teams.
We will be considering two teams from the AL, the Boston Red Sox and Texas Rangers, and two from the NL, the Los Angeles Dodgers and Washington Nationals. We'll also offer a quick overview of some other 2016 MLB trades that may benefit other teams that still have a postseason shot.
Boston Red Sox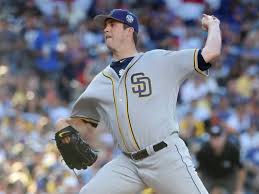 The Boston Red Sox (50-28) are two games behind the Orioles for first in the AL East and two up in the AL Wild Card race. Their +68 run differential is third-best in the AL. They have plenty of offensive power but really need more pitching as their starters have, overall, underperformed. One starter who has not been a disappointment is knuckler Steven Wright. The Sox made a deal today to bring in another quality starter, lefty Drew Pomeranz. He and Wright were both All Stars this year. Might they also add Julio Teheran or Sonny Gray? Either would be a big help towards propelling this team into the playoffs for 2016.
Los Angeles Dodgers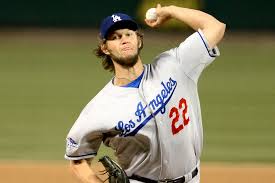 In the NL West, the Los Angeles Dodgers (52-40) are doing well in keeping opponents from scoring, but they are having a tough time producing runs. The Dodgers are 5.5 games behind the San Francisco Giants for first in the West, but they are tops in the Wild Card at plus-six. They've posted a solid run differential of +59. The Dodgers are looking forward to the return of starting pitcher Clayton Kershaw (1.79 ERA. 11-2) next week. He's the ace they need to go the distance. But the Dodgers also require that a few of their daily players get back on the field. Right now they are filling gaps caused by injuries with bench guys. In terms of 2016 MLB trades, the Dodgers need some hitting and could benefit from a trade that would bring the likes of Carlos Gonzalez or Josh Reddick to Los Angeles. However, it does not look as if team management is interested in investing the cash. If they don't, this LA team could end up out of the picture by mid-September.
Texas Rangers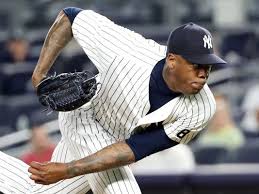 When considering 2016 MLB trades, you've got to wonder if the Texas Rangers (54-37) really need to do anything. Just looking at their run differential of +10, which is the lowest amongst all first-place teams and second lowest amongst those in first and second, you know that they need help. They are 4.5 games ahead of the second-place Astros in the AL West and a good six games up in the Wild card hunt. This team is really struggling when it comes to pitching. A major problem has been injuries, as pitchers Yu Darvish, Colby Lewis, Derek Holland, and Keone Kela are all on the DL. The bullpen is especially lacking, as it sports an ERA of 5.50. They will be aggressively looking for both starters and relievers. Two guys who could benefit them, Aroldis Chapman or Andrew Miller, are from the Yankees. Other pitchers who can help this team include Will Smith, Jeremy Jeffress, or Arodys Vizcaino.
Washington Nationals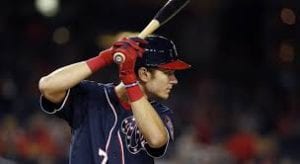 As we consider 2016 MLB trades, the Washington Nationals (55-36) are one of those teams looking to fine tune what is a very efficient machine. Their run differential stands at +109 and they are six up in the NL East and eight up in the Wild Card. They have a lot of options, and they may have more if quickly maturing prospect Trea Turner comes up and proves that he can be a daily player in the bigs. They may be in the hunt for a first baseman and/or a corner guy in the outfield. Some bullpen help is needed too. Rumors regarding a trade that brings slugger Carlos Beltran and reliever Aroldis Chapman from the Yankees to the Nats should cause consternation for all NL teams.
AL Teams Ripe for 2016 MLB Trades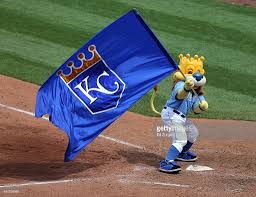 In baseball it is never say never (that is until you are mathematically eliminated). Here's a bunch of AL teams that still have a shot, albeit some have much less of one than some others.
The Toronto Blue Jays are in the thick of it and with the Red Sox could be a Wild Card team. They offer solid starting pitching and good run-scoring production. They need relievers. The Jays are lacking depth in the bullpen. If the Seattle Mariners are to make it to the playoffs, it's most likely they will do so as a Wild Card. To that end, they require another starter.
The Yankees must make some moves and quickly. This .500-club is in need of another starter and another big bat. They will be renting and not buying. The Yanks are a real long shot. Another long shot, last year's World Champion Kansas City Royals, needs starting pitching and some big bats. It's doubtful they'll get the job done when it comes to making the needed trades. Also in the mix are the Houston Astros and Detroit Tigers. Both of these clubs are most realistically looking for a Wild Card spot. The Astros require another hitter and some pitching, while the Tigers are looking to secure a starter.
NL Clubs in the Market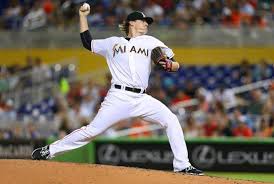 Yes, the recent addition of a second Wild Card spot on both leagues has given more teams a shot at the playoffs. Here are those NL teams that might get to the postseason if they make a move or two.
The Miami Marlins have a real good chance of getting into the playoffs as a Wild Card. Their pitching is solid and their hitting can be explosive. An upgrade in the rotation would be a major help for this team. The Marlins need another starter. The Mets are another team that has a very good chance of getting into the postseason, especially as a Wild Card. More than anything, the team needs some tweaking and depth on the bench.
The Pirates are another club that has a decent shot at one of the Wild Card berths. The one thing that they definitely need is an ace in the rotation. Their GM pulled off a deal last season in the 11th hour; can he do it again? Also in the mix for a Wild card spot are the St. Louis Cardinals. Their pitching is very good, but a big-time hitting center fielder is needed to give them some extra clout in the final months of the season.
Watch for Big Deals
The Boston Red Sox just made a major deal for Drew Pomeranz. There should be some more big moves in the next two weeks concerning 2016 MLB trades. The trade deadline is August 1 at 4 p.m. ET. Teams that are serious about making a push towards the World Series will be wheeling and dealing.