MLB
Sports News
Dr. Fauci Believes Miami Marlins Outbreak Could Endanger 2020 MLB Season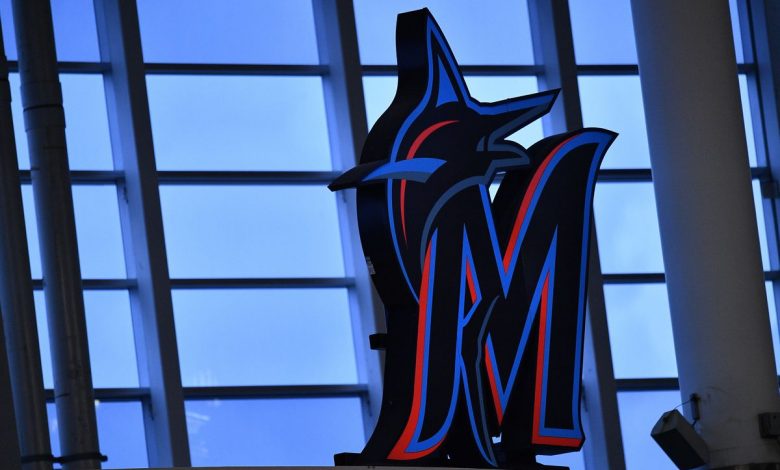 We all knew there would be COVID-19 issues at some point in the abbreviated version of the 2020 Major League Baseball season. It didn't take long for a cluster of players to get the coronavirus – seven players and two coaches from the Miami Marlins all tested positive. That now brings the total to 13 from the team over the last few days. 
Dr. Anthony Fauci, the country's top advisor on infectious diseases, believes the Marlins' outbreak could endanger the rest of the 2020 MLB season. However, it's not time to start an all-out panic just yet.
"This could put it in danger," said Fauci, the director of the National Institute of Allergy and Infectious Diseases. "I don't believe they need to stop, but we just need to follow this and see what happens with other teams on a day-by-day basis."
Miami just wrapped up a three-game set in Philadelphia and found out the bad news while there. Before Sunday's game, pitcher Jose Urena was among four players who were notified of their positive test. Miami had to delay its trip back home and await further instruction from MLB while staying in Philly. 
Before the start of any games on Monday, the New York Yankees at Philadelphia Phillies and Baltimore Orioles at Miami Marlins matchups were canceled due to the threat of the possible contact with the coronavirus. The rest of the Orioles-Marlins series has been canceled as well. 
"The members of the Marlins' traveling party are self-quarantining in place while awaiting the outcome of those results," MLB said in a statement. "Major League Baseball has been coordinating with the Major League Baseball Players Association; the Marlins; the Orioles; the Marlins' weekend opponent, the Phillies; and Club medical staff, and will continue to provide updates as appropriate."
From the Marlins
The Marlins also released a statement on behalf of CEO Derek Jeter.
"The health of our players and staff has been and will continue to be our primary focus as we navigate through these unchartered waters," he said. "After a successful Spring 2.0, we have now experienced challenges once we went on the road and left Miami. Postponing tonight's home opener was the correct decision to ensure we take a collective pause and try to properly grasp the totality of this situation."
Moving Forward
While Miami is really in the thick of this situation with the coronavirus, other teams around the league have some things to evaluate as well. Chicago White Sox manager Rick Renteria will be kept away from his team after experiencing a "slight cough and nasal congestion." Also, Washington Nationals manager Dave Martinez is understandably worried, knowing that he missed some time last year with a heart condition. 
"I'm going to be honest with you: I'm scared," Martinez said. "My level of concern went from about an eight to a 12. I mean this thing really hits home now. … I got guys in our clubhouse that are really concerned, as well."
Just as we were all starting to get comfortable with baseball back in our lives, this latest bit of news is certainly troublesome. Now, more than ever, the players need to stick to the guidelines and be mindful of each other's safety.