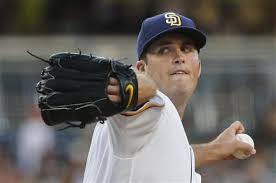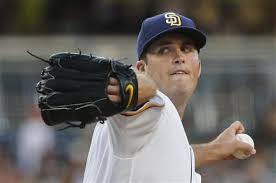 A few days after the All-Star break a big Boston Red Sox trade with the San Diego Padres has been finalized. It is major in many ways, benefitting the Red Sox immediately and possibly the Padres in the future. It's no secret that the Red Sox need pitching. They have hitting galore, but their pitching has been very uneven.
Their team ERA sits at 4.72 despite the fact that they have the AL's ERA leader, All-Star Steven Wright. Well, with this Red Sox trade Boston has added another All-Star, Drew Pomeranz. This move shows that they are going all out to make it into the postseason, not as a Wild Card, but, if possible, as the winner of the AL East.
Specifics of Red Sox Trade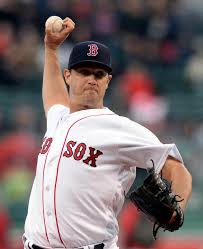 This Red Sox trade brings lefty Pomeranz, who is having a breakout season, into the middle of the Boston rotation. He comes to the Sox with a 2.47 ERA. He's been averaging 10.1 K/9, 3.6 BB/9 and a ground ball rate of 47.8 percent. What makes this a great deal for Boston is the fact that Pomeranz won't be a free agent until 2019. Plus, the price is right. This season he's earning just $1.35 million. Even with arbitration in the near future, that low salary will help control what he's paid over the next few years. His record is 8-7, but with the Red Sox offensive power and decent relief, look for Pomeranz to notch a higher percentage of wins.
With the Red Sox trade, Boston gives up one of the top pitching prospects in the Majors, Anderson Espinoza. At 18, he is the youngest player in the Class-A South Atlantic League. Still, he has performed well, pitching 76 innings and posting a 4.38 ERA. He has a strikeout to walk ratio of 72-to-27 and a ground-ball rate 48.9 percent. He is doing extremely well against more seasoned and older competition. Plus, he offers a good array of pitches, including a fastball that can hit 99 mph.
Good Deal?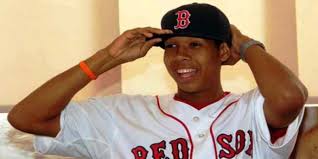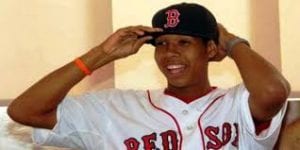 This looks like a good deal for both teams, but especially for the Red Sox. It surprised many that the Padres traded Pomeranz at this point. He could have been worth a lot more in the postseason. However, they did get a truly amazing prospect.
One note of caution for Boston regarding this Red Sox trade, Pomeranz has had shoulder and biceps problems and has been on the DL twice. He will need to limit his innings. Still, that may not be a problem if the Red Sox offense generates runs.
Look for another Red Sox trade or two before the deadline of 4 p.m. August 1. If there's anyway for this team to acquire some more help on the mound, they will do it. They are on the cusp of putting together a team that can come down the stretch and take the whole thing. One or two more moves might just do it.