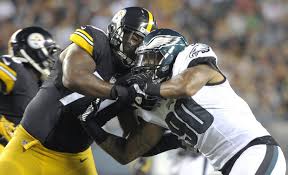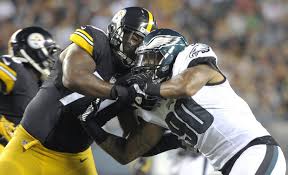 It is Sunday, August 21, 2016, and unlike NFL regular season Sundays there are no games scheduled for this  Sunday. All 32 teams have played this week's games. There's some information we can garner from those NFL preseason week two games, and there's important news that will inform the season for various clubs. First, we offer a quick review of the week's games, and, then, some specifics regarding players.
NFL Preseason Week Two Results: Thursday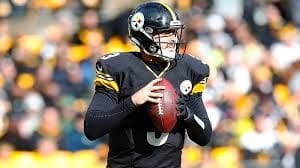 The Pittsburgh Steelers lost to their cross-state rivals, the Philadelphia Eagles, 17-0. This loss should not be alarming. After all, the Steelers did not play starting QB Ben Roethlisberger at all. But they did play backup Landry Jones, and the results were scary. Jones offered up four picks as he completed 12 of 20 passes for 111 yards. This type of performance does not bode well if the aging and injury-prone Roethlisberger goes down.
In the AFC, there are three teams that are 0-2. In the North, it's Pittsburgh and the Cleveland Browns. It's the Jacksonville Jaguars in the AFC South. The Browns have been through a lot of coaching changes and they are undergoing one more with Hue Jackson taking over in that capacity. Plus, their QB and RB situations continue to be disconcerting. This team is having a tough time generating any offense. The Jags are performing as expected. That's unfortunate for the team and their fans.
NFL Preseason: Friday and Saturday
Other NFL preseason week two games of note include the Friday contest between the Arizona Cardinals and San Diego Chargers. The Chargers won 19-3. QB Phillip Rivers did not play for San Diego while Arizona QB Carson Palmer tossed eight passes connecting on four and giving up one pick. Overall, the Charger D had two interceptions. They looked very good.
Saturday's game, which featured the San Francisco 49ers at the Denver Broncos, raised some eyebrows. It's not so much that SF won that contest 31-24, but, rather, it's how much Denver allowed the 49ers to take control. The Niners had six sacks for 26 yards, and they has two interceptions, running one back for a score. Interesting to note that there were eight fumbles in the game, with San Fran coughing up five of them. Despite that stat, the 49ers were still +1 in fumbles lost versus fumbles recovered.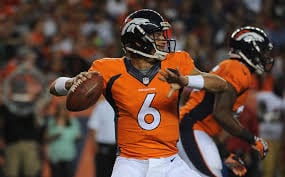 The quarterback situation is still unclear for Denver. Mark Sanchez went 10 of 17 for 120 yards. Although he did not toss a pick, San Francisco sacked Sanchez three times for 10 yards. Plus,  he fumbled twice, losing both. Paxton Lynch was not much better, going 15 of 26 for 115 yards while throwing two touchdowns and one interception. The 49ers also sacked him three times for a total loss of 16 yards. Perhaps Trevor Siemian did the best, completing 10 of 14 for 74 yards. He did not toss a TD pass and he did throw one INT. He was never sacked.
Week Two Injuries and Other Issues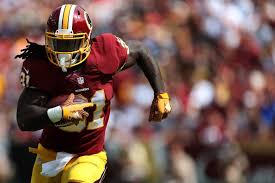 The Chargers may have a depth question at tight end, as backup Jeff Cumberland sustained a season ending torn left Achilles. For the Eagles, one of the two players contending for the punting job was injured in pre-game warm ups. In one of the more bizarre injuries, punter Caleb Sturgis was struck in the head by a punt, resulting in a concussion. He is day to day. Meanwhile, his rival, Cody Parker, is healthy.
Running backs Matt Jones (Washington Redskins) and Jeremy Langford (Chicago Bears) were both injured during NFL preseason week two. Jones, who is slated to be the Skins' primary rushing treat, has a sprained ACL joint. Best case scenario is he's ready for week one. Not a lot is known about Langford's injury. He's wearing a boot on his left foot for an injury he sustained in Thursday's game against the New England Patriots.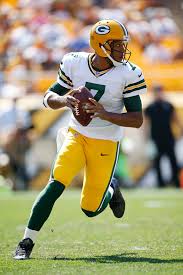 Finally, Green Bay backup quarterback Brett Hundley suffered an injury in his NFL week two preseason game. Hundley, who has been dealing with some nagging health issues, serves as the primary backup to starter Aaron Rodgers. It's noted that he should be fine, but his penchant for getting dinged up is worrisome.
Other Notes
A few other important notes include the suspension of Pittsburgh running back Le'Veon Bell for three weeks. Bell missed a series of drug tests related to his violation of the league's substance abuse policy. He's very important to the Steeler offense. Also, Pittsburgh tight end Ladarius Green is still out with an ankle injury. It's unknown when he will be ready to play. Green was a major off-season free agent signing by the Steelers.
The Buffalo Bills have taken their share of hits in this preseason. Now, Buffalo Bills defensive tackle Marcell Dareus has announced that he is entering a rehabilitation facility. Dareus has been suspended for four week for missing a drug test. The Bills waived second-year RB Karlos Williams on Saturday. Williams had been suspended for violation of the NFL's drug policy.
NFL Preseason Week 3
That's it for NFL preseason week two. Week three of the NFL preseason will start to give us a good idea of where teams are. The Buffalo Bills, Denver Broncos, Pittsburgh Steelers, and Cleveland Browns are clubs with big question marks. Training camp should be very interesting this week.