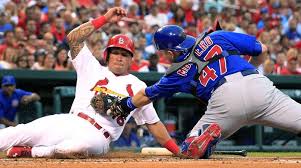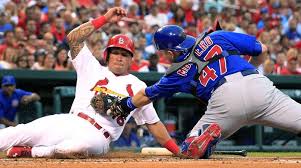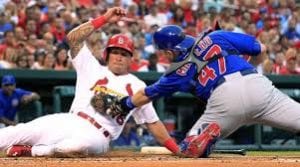 In MLB this year, the 2016 Chicago Cubs are proving to be quite a phenomenon. With a record of 47-21 and 68 games into the season, they lead the NL Central by 11.5 games. The pesky St. Louis Cardinals are the club that's closest to the Cubbies. At .691, the 2016 Chicago Cubs have the best winning percentage in baseball. Their 25-9 home record is best in the NL and their 22-12 road mark is best in the Majors.
The first part of this week should be an interesting test for the Cubs as they host the Cards for a three-game series. In their first two three-game series, Chicago went 2-1 each time. In this Monday through Wednesday trio of games, they lost the first 3-2. If their winning stats are to prove true, Chicago should win their next two games. In their first 11 home series, they are averaging less than one loss per every three games.
2016 Chicago Cubs Score Runs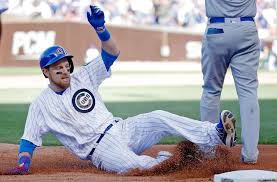 The 2016 Chicago Cubs can certainly score runs. They've crossed the plate more than any other MLB team. Their total stands at 366, which is an average of 5.38 runs per game. When it comes to driving in runs top performers are Anthony Rizzo (53 RBI), Kris Bryant (48 RBI), and Bob Zobrist (41 RBI). Rizzo and Bryant are tied for most home runs on the team with 17 each, while Zobrist leads the team in batting average at .316. Rizzo (.273) and Bryant (.274) have offered timely hitting for sure.
Pitching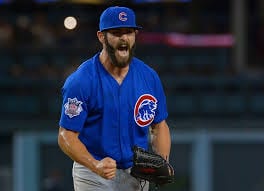 Along with solid hitting and the ability to score runs, the Cubs also have a solid stable of pitchers. The Cub pitching staff has allowed just 196 RA. That is the lowest in the Majors, and they are the only staff that has allowed less than 200 runs. The Cubs lead the league in BAA at .205 and ERA 2.67.
Jake Arrieta (11-1) is the ace. His ERA stands at 1.74 and he's recorded 101 SO. In 14 starts, 11 have been Quality Starts. Add to the starting rotation Jon Lester (9-3, 12 QS) and Jason Hammel (7-2, 8 QS), and you've got a dynamic one, two, three starting punch. Closer Hector Rondon (12 SV, 2 BLSV, 1.48 ERA) has performed very well. In 24.1 IP, he's struck out 33, allowed just four runs, and walked two.
A Team that Can
Everyone will agree about two things: the 2016 Chicago Cubs are able to find a lot of different ways to win and this is a fun team to watch. This is a never say die team. But don't forget that this is a very long season and we're not even halfway through it. At some point in the season, almost every team goes into a tailspin or starts to breakdown. Those that can reinvent themselves as they go into July, play thorough August, and claw their way past September and into the October playoffs are the ones that we remember. The 2016 Chicago Cubs could certainly be one of those teams that we remember.