NCAA Previews
2018 Pac-12 South College Football Preview
Trojans and Utes Will Battle for the Division Title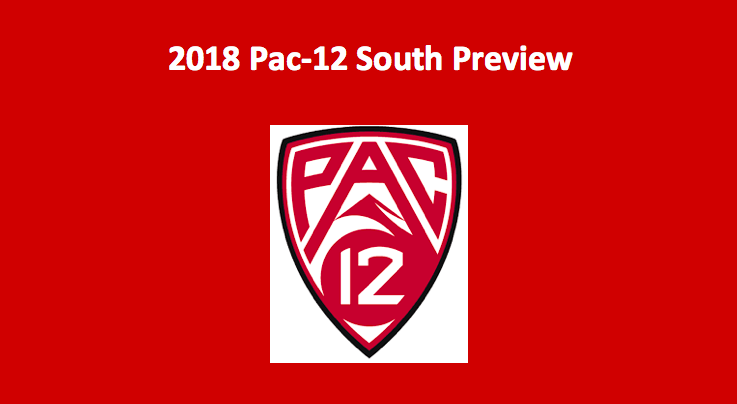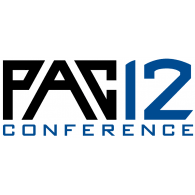 The Pac-12 South is one of those divisions that seems to come down to the USC Trojans and everyone else. It's not that USC is secure in every aspect of the game. But our 2018 Pac-12 South college football betting preview does find that they will most likely field the best defense in the Pac-12 South, while putting up a fairly strong offense. And even though the Trojans seem to be the best in this division, they are not as strong as the North's Washington, Stanford, or even Oregon. Below we offer our take on the 2018 Pac-12 South. Don't forget, we also have a complete 2018 analysis of all teams in the Pac-12 North.
2018 Pac-12 South College Football Betting Preview
USC will be a tough team for the others in the Pac-12 South to beat. Yet, they are certainly beatable. Within the conference, Utah and Arizona have the stuff to take them on and possibly down. Plus, USC has Pac-12 North's Stanford on their schedule, as well as the Independent giant Notre Dame. It's true that our 2018 Pac-12 South college football betting preview sees the Trojans as being the team to beat in the Pac-12 South in 2018. The question is, how many clubs will rise to that difficult task?
1. USC Trojans
Offense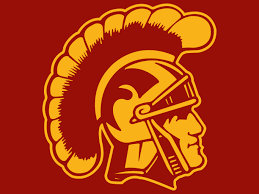 The USC Trojans, the only Pac-12 South team to make the AP Top 25 prior to the start of this season, scored on average 32.6 PPG in 2017 and held teams to 26.1 PPG. Doing so, they went 11-3. But they managed to do so with QB Sam Darnold at the helm, as he completed 63.1% of his passes, tossing 26 TD passes and 13 INTs. Darnold also ran for five scores. He's gone, as is RB Ronald Jones, who rushed for more than 1,500 yards and scored 19 touchdowns. What will this team do without those two point-producers? First, sophomore QB Matt Fink, who tossed nine passes in 2017, will take over.
Also, sophomore Stephen Carr, who had 65 carries last year, averaging 5.6 YPA and scoring three TDs, will start at running back. And although last year's top receiver Deontay Burnett (86 REC, 13.0 YPC, 9 TDs) is gone, the second-leading pass catcher, Tyler Vaughan (57 REC, 14.2 YPC, 5 TDs), another sophomore, is back and ready to start. There's young talent here and an O-line that's certainly one of the best in the conference.
Defense & Special Teams
This team should shine on defense, as just about the entire starting LB group and secondary unit come back. Senior MLB Cameron Smith (112 TKLs, 10.5 TFL, 3 PBU) is a major player on D. FS Marvell Tell and NB Ajene Harris, both seniors, are stalwart defenders. Senior CB Iman Marshall made 52 tackles last season while defending 10 passes. In front, DE Christian Rector (35 TKLs, 7.5 SCKs, 3.5 TFL) gets the start after a sound sophomore season that saw him notch six QBHs. This is an exceptionally solid group. Special teams look to be very sound on returns, but need help when it comes to field goals and punts. After reviewing our entire 2018 Pac-12 South college football betting preview, you can get more information on this team through our top-25 preview of the USC Trojans.
2. Utah Utes
Offense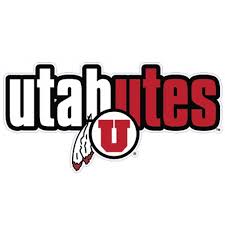 The Utes of Utah would certainly like to generate a bit more offense than their 29.4 PPG (9th Pac-12, 52nd Nationally). Our 2018 Pac-12 South college football betting preview observes that it would help if junior QB Tyler Huntley (63.8 COMP%, 15 TDs, 10 INTs) could cut back a bit on his picks. Huntley, a decent rusher, also averaged 3.2 YPA and scored six TDs on the ground. The team's primary running threat, junior Zack Moss (1,173 YDs, 5.5 AVG, 10 TDs), is an able rusher. Losing their top two pass catchers has put the Utes in a bind when it comes to their receiving unit. Junior Siaosi Mariner (20 REC, 19.7 YPC, 1 TD) is the team's top returning wideout. The O-line, which does have three seniors, welcomes two new starters. Our 2018 Pac-12 South college football betting preview finds that this group should perform better than they did last season.
Defense & Special Teams
The Ute D was tough last season, giving up 23.2 PPG (3rd Pac-12, 39th Nationally). They were also stingy in terms of yardage, allowing an average 338.4 yards per game (3rd Pac-12, 25th Nationally). This team often puts one of the best D-lines in the Pac-12 on the field, and we believe this season should be no different from any other. Although junior DE Bradlee Anae (39 TKLs, 7 SCKs, 3 TFL) is the only returning starter upfront, there is experience and talent. Seniors Chase Hansen and Cody Barton will anchor the linebacking spots. Hansen's 51 tackles are the most of any returning defensive player, while Barton's four sacks are second only to Anae.
CB Julian Blackmon, a junior, is the star of a tough secondary. He grabbed four picks and broke up six passes last year while making 48 tackles. In creating this 2018 Pac-12 South college football betting preview, we found that special teams are a major asset. Some positives include the return of PK Matt Gay, who last season won the coveted Lou Groza Award, and punter Mitch Guy, a former Ray Guy Award winner. Both seniors are spot on. The return game is also sound.
3. Arizona Wildcats
Offense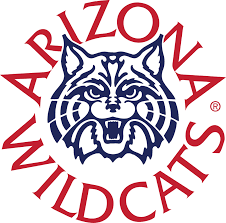 The Arizona Wildcats had a good season in 2017, improving from 3-9 in 2016 to 7-6. They went to the Foster Farms Bowl where they lost to Purdue in a close one, 35-38. In developing our 2018 Pac-12 South college football betting preview, we've come to the conclusion that this season could end in much the same way.
Arizona's assets include a solid quarterback, a fine offensive line, and an experienced defense. Junior Khalil Tate, an option QB who passed for 14 touchdowns while rushing for a dozen more, gained close to 3,000 ground and air yards. His pass completion rate was 62.0% and his average run was 9.2 yards. He is simply a major threat. His top two receivers return, seniors Tony Ellison (37 REC, 16.2 YPC, 5 TDs) and Shun Brown (43 REC, 13.3 YPC, 6 TDs). Plus J.J. Taylor, now a sophomore, is ready to expand on his freshman accomplishments that included five touchdowns rushing and two receiving and an average rush of 5.8 yards.
Defense & Special Teams
After impressive freshman seasons, three LBs return to start. They are Kylan Wilborn (33 TKLs, 7.5 SCKs, 2 TFL), Colin Schooler (95 TKLs, 4 SCKs, 9.5 TFL) and Tony Fields II (104 TKLs, 5 SCKs, 2.5 TFL). The first player led the team in sacks, the second in TFL, and the third in tackles. The secondary is also exceptionally tough and is anchored by sophomore CB Lorenzo Burns who led the team with five interceptions. Senior CB Jace Whittaker returns after defending 13 passes and stealing two. The front four are overall solid. On special teams, Brown proved to be a premium punt returner, running two back for scores. Arizona finished last in the Pac-12 in punting. Dylan Klumph, a California grad transfer, will take over those duties. Our 2018 Pac-12 South college football betting preview concludes that placekicker Josh Pollack needs to be more consistent from every distance.
4. Colorado Buffaloes
Offense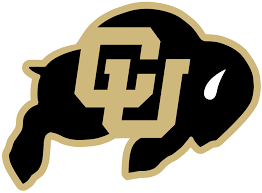 Last season, the Colorado Buffaloes struggle in the Pac-12, earning a record of 2-7. They averaged 26.4 PPG on offense, while allowing 28.2 PPG on defense. Their major problem on offense, our 2018 Pac-12 South college football betting preview found, was their ground game. At the same time, on defense it was both the air and rush attacks. On offense this year, four starters return. The Buffaloes most problematic area is the O-line, which is lacking in terms of experience and depth. In addition, no starting receivers or rushers return.
One player who is back is quarterback Steven Montez (60.5 COMP%, 18 TDs, 9 INTs). Montez is the key to this team's success. He's talented, but he needs to be able to read defenses better and make more effective decisions. If he can do that, our 2018 Pac-12 South college football betting preview acknowledges that this team will have a lot more opportunities to score. Although they did not start in 2017, senior WRs Jay MacIntyre (28 REC. 14.1 YPC, 2 TDs) and Juwann Winfree (21 REC, 15.5 YPC, 2 TDs) are both capable targets. Grad transfer Travon McMillian, a senior from Virginia Tech, will most likely start at running back.
Defense & Special Teams
In an attempt to improve the defense for 2018, the Buffs went looking at and recruiting from junior colleges. Five new guys could see a lot of action. Of those returning, senior ILBs Rick Gamboa (90 TKLs, 5 PBU, 3 QBH) and Drew Lewis (94 TKLs, 2 SCKs, 3.5 TFL) and senior strong safety Evan Worthington (87 TKLs, 5.5 TFL, 6 PBU) are the best. On special teams, this 2018 Pac-12 South college football betting preview notes that Alex Kinney is a solid punter, netting 40.0 YPP and putting 28-of-56 within the 20-yard-line. Sophomore PK James Stefanou was perfect on extra points and hit 17-of-22 field goals including 2-of-3 from 40-49 yards and 1-of-3 from 50-plus. Blackmon is solid on running back punts and kicks.
5. Arizona State Sun Devils
Offense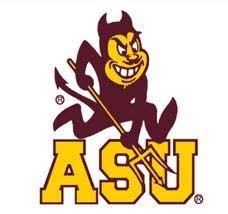 The Arizona Sun Devils went 7-6 in 2017, as they scored 31.8 PPG and gave up 32.8 PPG. With a very tough schedule that includes Michigan State, Washington, and Oregon and thinned defensive ranks, this could be a long season for the Sun Devils. In researching our 2018 Pac-12 South college football betting preview, we discovered that Arizona State's offense features a sound O-line, as well as a playmaking quarterback and solid group of receivers.
Senior QB Manny Wilkins (63.4 COMP%, 20 TDs, 8 INTs) passed for over 3,000 yards last year. Along with throwing 20 touchdowns, he ran for seven more. He's an accurate passer with a strong arm. Wilkins has a deep group of receivers to throw to, as his top six pass catchers return. Junior wideout N'Keal Harry (82 REC, 13.9 YPC, 8 TDs) is the best of the best. The rush attack is problematic. Sophomore Eno Benjamin, who netted 142 yards and one TD while averaging 6.2 YPA, will try to fill the gap left by 1,000-plus rusher Demario Richard. Richard had a dozen rushing TDs in 2017.
Defense & Special Teams
Just four starters return on defense. The top contributors, such as Christian Sam and D.J. Calhoun, are gone. Between them last season, they accumulated 226 tackles, 9.5 sacks, 12 TFL, and four PBU. The front three and safeties are all first-time starters. Corner Chase Lecas (59 TKLs, 8 PBU, 2 INTs) will anchor this side of the ball.
Special teams include PK Brandon Ruiz, a highly talented sophomore. As a freshman, Ruiz was 49-50 on extra points and 19-27 on field goals. He struggled when kicking from 40-49 yards, hitting 5-of-10. He did nail 2-of-5 from 50-plus yards. Look for more consistency this year. Punter Michael Sleep-Dalton performed unevenly in 2017, as he battled injuries. Expect him to improve this year. The return game is mediocre. Consequently, our 2018 Pac-12 South college football betting preview finds the Arizona special teams to be one of the weaker groups in the conference.
6. UCLA Bruins
Offense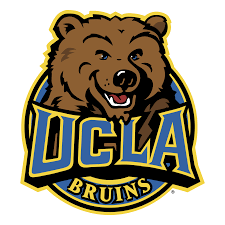 Our 2018 Pac-12 South College Football Betting Preview finds that the UCLA Bruins must find a way to go on without QB Josh Rosen. They will have to do so while trying to replace six starters on offense, which includes their QB. They must also play nonconference games against Cincinnati and Oklahoma and non-division contests against Washington, Oregon, and Stanford. As any college football fan knows, that's one tough list of teams.
Our 2018 Pac-12 South college football betting preview acknowledges that the biggest question facing the Bruins is who will start at QB? It might be Michigan grad transfer Wilton Speight or true freshman Dorian Thompson-Robinson or perhaps sophomore Devon Modster. At least coach Chip Kelly, who starts his first year with the Bruins, has choices. Kelly brings a 46-7 record with him from Oregon and an unsuccessful four-year stint as a NFL coach. Perhaps his biggest challenge, next to locating a signal caller, will be fashioning an effective O-line. There's talent and depth at running back with seniors Bolu Olorunfunmi (565 YDs, 4.8 YPA, 5 TDs) and Soso Jamabo (446 YDs, 5.0 YPA, 6 TDs) ready to go. Plus, wideout Theo Howard (56 REC, 10.6 YPC, 4 TDs), a junior, is a sure-handed receiver.
Defense & Special Teams
The Bruins allowed 36.6 PPG in 2017, earning a national ranking of 117th. They were 130th in rushing yards allowed and 123rd in overall yards. The teams did well in limiting passing yards allowed, giving up 196.3 per game (2nd Pac-12, 31st Nationally). Senior CB Nate Meadors (55 TKLs, 9 PBU, 1 INT) is the glue in the secondary. As a freshman last season, OLB Jaelan Phillips was impressive as he notched 3.5 sacks and the same number of TFL. Junior DT Chigozie Nnoruka is an essential part of the frontline. He made 49 stops, had two sacks, and recorded 6.5 TFL.
However, on a negative note, our 2018 Pac-12 South college football betting preview found that size and depth are an issue in front. Still, there may be enough talent and experience on D for this group to show some improvement in 2018. On special teams, placekicker J.J. Molson performed soundly in his sophomore year, hitting 17-of-21 FGs and 49-of-50 extra points. Punter Stefan Flintoft had a fine season, placing 21-of-56 inside the 20. The punt return unit needs to perform better and kick returns could use improvement too.
2018 Pac-12 South Preview
Bowl Projections
Holiday Bowl: Iowa vs USC
Sun Bowl: Louisville vs Utah
Cactus Bowl: Iowa State vs Arizona
2018 Pac-12 South College Football Betting Preview
Projected Best Bets
Aug 30: Weber State @ Utah – We like the Utes at -37.
Sep 1: UTSA @ Arizona State – Sun Devils favored by no more than 17.
Sep 15: Fresno State @ UCLA – Bruins heavy favorites, take them at -23.
Oct 6: California @ Arizona – Bet Wildcats at -3.5.
Oct 20: USC @ Utah – Trojans by about 10 points. This won't be an easy game.
Oct 27: Oregon State @ Colorado – Buffaloes by about four.
Nov 10: California @ USC – Bet USC Trojans at -15.
Nov 17: Utah @ Colorado – Take Colorado by at least +7.0. Utah will be tough.
Nov 24: Stanford @ UCLA – We're going with the Cardinal team by 14 and the over at 40 or less.
Nov 24: BYU @ Utah – Go with Utes at -7.0.
We hope you found our 2018 Pac-12 South college football betting preview helpful. Please go to our Pac-12 North College Football Betting Preview for more information on the teams in this conference. To access other conference previews, make sure you visit our hub.