NCAA Previews
NCAA Football: Mountain West Conference Preview for 2016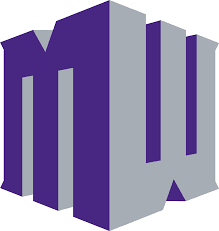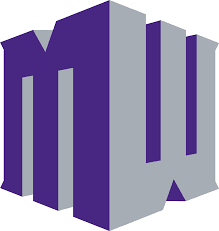 Top teams in our 2016 Mountain West Conference college football preview include Boise State from the Mountain Division and San Diego State from the West. The Broncos and the Aztecs both have a shot at being Top-25 teams. The Mountain West Conference is not the most competitive league in college football. But it does have some contenders. This season, along with Boise State and San Diego State, look for Air Force to be competitive.
Rundown MW- Mountain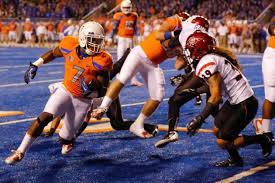 The Mountain Division of the MWC offers three teams that will battle for the top spot. Boise State brings the most to the table, including QB Brett Rypien and RB Jeremy McNichols. In the Mountain West, the Broncos have the top rated offense and second ranked defense. The Air Force offense line is the best in the league, which means that their exemplary running game, led by Jacobi Owens, should be able to claim a lot of territory. Utah State QB Kent Meyers can get the job done, while the Aggie D-line and secondary are both topline.
The New Mexico Lobos return 10 starters to defense, plus their QB and receiving units look solid, as does their O-line. The Rams of Colorado State are blessed to have a light schedule, which will allow them to be competitive for much of 2016. Look for last place Wyoming to have a challenging season.
MW- Mountain Predicted Finish
Boise State
Air Force
Utah State
New Mexico
Colorado State
Wyoming
Rundown MW- West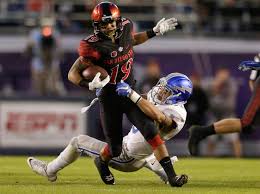 San Diego State has one of the easiest schedules in the nation. They open against New Hampshire at home and then play California, Northern Illinois, and South Alabama. Still, their defense is lacking, and you can't help but think that the unit will have a tough time holding back even some of the more mediocre teams. The Nevada Wolf Pack brings a great offensive line and a dynamic tandem in RBs James Butler and Akeel Lynch. They also have a kind schedule. November 12th they host the Aztecs for a game that could have division ramifications. Might this be an upset in the making?
Another club to watch out for is San Jose State. The Spartans have done a great job recruiting and have a sound running game and a very tough defense that includes LB Calvin Munson and CB Demontae Kazee. Fresno State, UNLV, and Hawai'i round out the bottom half of the division. San Jose State is an unpredictable team and a potential spoiler. UNLV, with 14 starters returning and a decent schedule, looks to do better than 2015's 3-9 mark, and the Hawai'i Rainbow Warriors have a horrendous travel schedule right from the top and are rebuilding in a major way.
MW- West Predicted Finish
San Diego State
Nevada
San Jose State
Fresno State
UNLV
Hawai'i
2016 Mountain West Conference College Football Preview Final Word
In the final word of our 2016 Mountain West Conference college football preview, we note that this looks to be a race between four teams, with three from the Mountain Division, Boise State, Air Force, and Utah State, and one from the West, San Diego State. Chances are the Broncos will win the title, but they have to win their division first, and they may not clinch the Mountain Division until they play at Air Force on November 25th. After that, if they win, they can play for the MWC crown.