NCAA Previews
2018 Big Ten West College Football Preview
Wisconsin is Tops in the West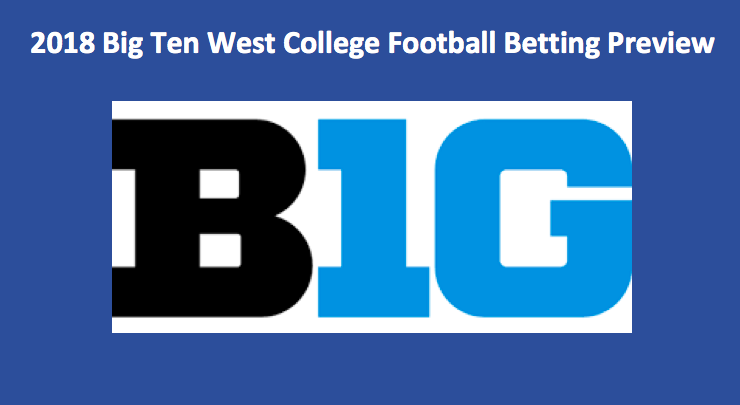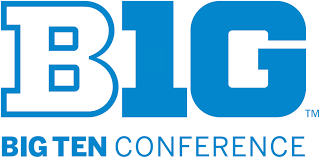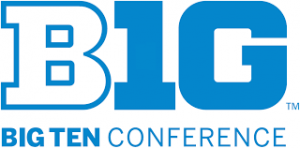 The West Division of the Big Ten certainly has some solid teams. Our 2018 Big Ten West college football betting preview would argue that the Wisconsin Badgers are the best team in this division. The Iowa Hawkeyes are right behind them. The Northwestern Wildcats will also, most likely, be a contender in 2018. After that, however, the teams get a bit thinner. Although you certainly can't rule Nebraska or Minnesota out of the bowl picture, despite the fact that chances are slim that they will crack the top 25. To get the complete picture of the Big Ten, make sure you read our 2018 Big Ten East College Football Betting Preview.
2018 Big Ten West College Football Betting Preview
As you would expect, our 2018 Big Ten West college football betting preview envisions the Wisconsin Badgers as being the top team in this division. As a matter of course, Wisconsin comes into this season with a good offense and a promising defense. They also have a fairly friendly schedule. At this point, the teams in the West that are in the AP Top 25 are the Badgers and Northwestern. We think that Iowa has a fine chance of moving onto that list. Here's how we see the Big Ten West.
1. Wisconsin Badgers
Offense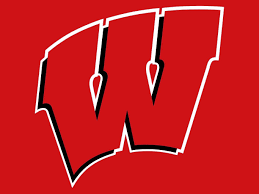 The Wisconsin Badgers come into this season with a solid offense, as the team that averaged 33.8 PPG, sees nine starters come back. Junior QB Alex Hornibrook, a 62.3% passer, can be a major playmaker, but he does need to reduce his number of picks. Three receivers with five or more TD catches are back. As a freshman, running back Jonathan Taylor accumulated close to 2,000 yards. He'll get the benefit of having holes opened up by the best O-line in the Big Ten.
Defense & Special Teams
On defense for the Badgers, just four starters return. Last season the Badger defense held opponents to 13.9 PPG (1st Big Ten, 3rd Nationally). This season could be a bit different due to some weaknesses in the frontline. The linebacking unit is sound, while the edges of the D-line are questionable. The biggest challenge for this team will be making sure the corners are effective. The safety situation is less of a concern. Special teams are a tad unpredictable. After reading through our 2018 Big Ten West college football betting preview, you can get more information on this team by checking out our top-25 preview of the Wisconsin Badgers.
2. Iowa Hawkeyes
Offense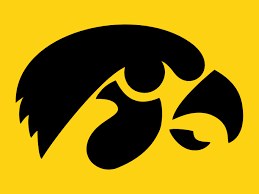 The Iowa Hawkeyes are a good team with a quarterback who can keep them in the game. Junior QB Nate Stanley, who hit 55.8% of his passes, has two sound pass catchers in TE Noah Fant and WR Nick Easley. Fant was especially effective last season, leading the team in touchdown catches with 11. Although the air attack looks good overall, the running game is less so. Partly, this is due to experience and lack of depth, and also partly connected to an offensive line that may or may not step up.
Defense & Special Teams
One question for the Hawkeyes relates to its defense and the ability of defensive coordinator, Phil Parker, to replace the contributions of All-American LB Josey Jewell and CB Josh Jackson. Sophomore Matt Hankins (21 TKLs, 1 PBU, 0 INT) and junior Michael Ojemidia (29 TKLs, 1 PBU, 0 INT) will get the call at corner. SS Amani Hooker, a junior, accumulated 56 tackles last season while grabbing two picks. The defensive end spots are both well-manned as senior Parker Hesse (43 TKLs, 4 SCKs, 6.5 TFL) and junior Anthony Nelson (41 TKLs, 7.5 SCKs, 2 TFL) start once again. Hesse had three PBU and three QBHs last season, while Nelson managed four and seven respectively. The linebacking unit lost a lot of talent and experience and could be a problem this year. On special teams, PK Miguel Recinos returns after posting sound numbers in 2017. The punting situation is up in the air, while this team could use an uptick when it comes to bringing back punts and kicks.
3. Northwestern Wildcats
Offense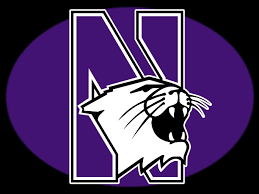 Our 2018 Big Ten West college football preview sees Northwestern as dropping off a bit this season. In 2016, they went 7-6, but last season, the team was 10-3. This year, they could land somewhere in between those two records. The Wildcats strongest asset on offense is senior QB Clayton Thorson. But he can also be a liability. Although last season he completed just over 60% of his passes, he threw almost as many interceptions as TD passes. Junior Bennett Skowronek and senior Flynn Nagel, the team's top pass catchers last season, return. Sophomore Jeremy Larkin, who had 84 carries for 503 yards last season, will be asked to step into the starting spot in 2018. According to the research for our 2018 Big Ten West college football betting preview, the O-line should be more consistent than they were last season.
Defense & Special Teams
The Northwestern defense welcomes back seven starters including sophomore MLB Paddy Fisher and senior OLB Nate Hall. Fisher led the team in tackles while Hall was second; together they combined for 20.5 TFL. CB Montre Hartage comes back for his senior year after bringing down three picks and breaking up seven passes. On the line, Joe Gaziano, now a junior, proved to be a major asset as he recorded nine sacks and a dozen quarterback hurries. PK Charlie Kuhbander had a very sound freshman season as he nailed 43-of-44 extra points and 13-of-16 field goals. The punting spot is up for grabs. When it comes to kick returns watch senior Solomon Vault. He returns from injury and hopes to increase his TD total on returns, which now stands at four. Please read through our entire 2018 Big Ten West college football betting preview and then access more information on this team by going to our top-25 preview of the Northwestern Wildcats.
4. Nebraska Cornhuskers
Offense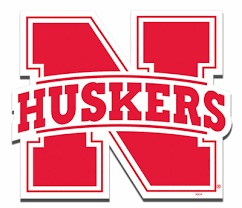 The Cornhuskers will start true freshman Adrian Martinez at quarterback. However, redshirted freshman Tristan Gebbia could get the call at some point. Coach Scott Frost starts his first year at the Nebraska looking to create a more up-tempo offense and defense. Whoever does quarterback this team, they will have some very fine receivers to toss to, including senior WR Stanley Morgan Jr. (61 REC, 16.2 YPC, 10 TDs) and sophomore WR J.D. Spielman (55 REC, 15.1 YPC, 2 TDs). Morgan set a school-record last season as he accumulated 986 receiving yards and 10 touchdowns. Our 2018 Big Ten West college football betting preview concludes that the running game should be stronger than it was in 2017. Although that will certainly depend partly on how well the relatively young O-line does.
Defense & Special Teams
The Husker D was porous last year, allowing 36.6 PPG (13th Big Ten, 116th Nationally) and 436.2 YPG (14th Big Ten, 101st Nationally). Defensive coordinator Erik Chinander is the third man to occupy that spot in five years. He comes in with a defensive scheme that calls for players to be loose and not be afraid of failure. All of the Nebraska frontline starting three from 2017, including junior DE Carlos Davis (42 TKLs, 1.5 SCKs, 2.5 TFL). He led the team with six QBHs. Although not a starter, sophomore DE Ben Stille was effective as he accumulated 24 tackles, 3.5 sacks, and 6.5 TFL. ILB Dedrick Young returns as the leading tackler with 80 and OLB Luke Gifford, a senior, comes back after making 39 tackles including 3.5 TFL. The secondary is led by safety Aaron Williams (48 TKLs, 1 PBU, 2 INTs). Punter Caleb Lightbourn was effective last season nailing 21 within the 20 and netting 38.9 YPP. Consistent PK and team-leader Drew Brown will have to be replaced. J.D. Spielman has been effective on kick returns, averaging 24.1 YPR and bringing one back for a TD. The punt return unit is problematic. The Cornhuskers are not helped by what is a demanding schedule that includes the Buckeyes and Spartans.
5. Minnesota Golden Gophers
Offense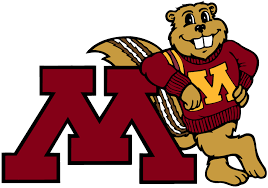 Last season, the Minnesota Golden Gophers put a decent defense on the field, but their offense was lacking. The D was ranked 36th nationally in points allowed (22.8 PPG) and 30th nationally in yards allowed (346.7 YPG). But the offense was ranked 108th nationally in points for (22.1 PPG) and 123rd in yard gained (308.8). The offense did well on the ground, as RBs Rodney Smith (977 YDs, 4.3 AVG, 3 TDs) and Kobe McCary (496 YDs, 5.3 AVG, 8 TDs) led the way. First-year coach P.J. Fleck's run-pass attack found no consistency. McCary is gone, as are QBs Connor Rhoda and Demry Croft. Smith will be backed up by freshman Nolan Edmunds and the quarterbacking duties will fall to either redshirted freshman Tanner Morgan or junior college transfer Vic Viramontes, a sophomore. Our 2018 Big Ten West college football betting preview notes that there are some huge new recruits on the offensive line and some added depth, both of which may help on this side of the ball.
Defense & Special Teams
The Minnesota defense played well last year and was especially effective against the pass. The LB unit is the best part of this D, as leading tackler Thomas Barber (115 TKLs, 1.5 SCKs, 9 TFL) and versatile OLB Kamal Martin (42 TKLs, 2 SCKs, 4.5 TFL) return for their junior seasons. Junior DE Carter Coughlin (37 TKLs, 6.5 SCKs, 5 TFL) and senior safety Jacob Huff (65 TKLs, 4 PBU, 3 INTs) are both quality defenders. Junior Antoine Winfield (20 TKLs, 1 SCK, 2 PBU) returns after an injury-shortened 2017 season. He could be a major contributor on this team. The special teams should be solid when it comes to punting and kicking. That is as long as PK Emmit Carpenter, who was 2016 Big Ten Kicker of the Year, can recover from a disappointing sophomore year where he missed six of his 20 field goal attempts. The return game needs help.
6. Purdue Boilermakers
Offense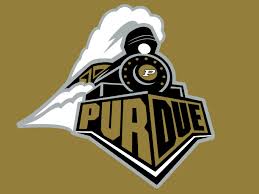 In coach Jeff Brohm's first season at Purdue, he went 7-6. In starting his second year with the Boilermakers, he has to make the best out of being handed one of the toughest schedules in college football that includes Missouri, Ohio State, and Michigan State. An O-line that includes five seasoned starters and a grad transfer may help, as should what is a fairly deep group of running backs led by senior Markell Jones (113 ATT, 566 YDs, 5.0 AVG, 1 TD). The two major issues are at quarterback, as two possible starters attempt to return from significant injuries. If junior Elijah Sindelar (56.8 COMP%, 18 TDs, 7 INTs) can return from a torn ACL, he'll get the nod. Otherwise, senior David Blough (65.0 COMP%, 9 TDs, 4 INTs) will QB the team. Although WR Jackson Anthrop (47 REC, 9.0 YPC, 5 TDs) proved to be a reliable target, the Boilermakers need more depth and versatility in the pass-catching ranks. Still, our 2018 Big Ten West college football betting preview sees this offense as being improved over last year's.
Defense & Special Teams
While the Purdue offense averaged 25.2 PPG (8th Big Ten, 91st Nationally), their defense allowed just 20.5 PPG (8th Big Ten, 24th Nationally). Only four starters return to this side of the ball. DT Lorenz Neal (22 TKLs, 2 SCKs, 3.5 TFL), a junior, will be the leader up front. Junior MLB Markus Bailey (89 TKLs, 7 SCKs, 4 TFL) will anchor that unit, while senior strong safety Jacob Thieneman (80 TKLs, 2 PBU, 2 INT) will be the glue in the secondary. Junior FS Navon Mosley (65 TKLs, 3 PBU, 2 INTs) will also be a factor. In researching this 2018 Big Ten West college football betting preview, we found that the front seven are the biggest concern for this side of the ball.
This is a group that went from being ranked 117th in scoring defense in 2016 to 24th. In large part that occurred due to the influence of D-coordinator Nick Holt. Can Holt keep this squad on task and productive? On special teams, punter Joe Schopper placed 30 of his 73 punts within the 20, while PK Spencer Evans can boom kickoffs. The punt return game needs a major overhaul, while kick returns also need improvement.
7. Illinois Fighting Illini
Offense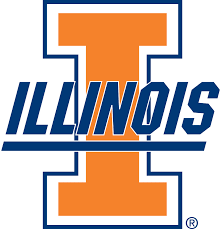 The Fighting Illini will be helped by what is a relatively easy schedule, as they miss playing Ohio State, Michigan, and Michigan State. They will have to meet Penn State, but at the same time they've drawn Rutgers. After going 5-19 in his first two seasons, coach Lovie Smith is back. He sees eight starters return on offense and eight on D. Last season, this team averaged just 15.4 PPG. Sophomore QB Cam Thomas (42.4 COMP%, 0 TDs, 5 INTs) saw limited action last season. He looks to start in 2018. He's got some good receivers to toss to in Ricky Smalling (31 REC. 16.5 YPC, 2 TDs) and Louis Dorsey (22 REC, 18.0 YPC, 3 TDs). The O-line and running back situations are both major challenges at this point.
Defense & Special Teams
Illinois allowed 31.5 PPG last season, making them -16.1 PPG. The entire starting secondary, now comprised of juniors and sophomores, returns. Sophomore safety Bennett Williams led the club in picks last year with three. DE Bobby Roundtree also had a good frosh season in 2017 as he nailed 50 tackles and four sacks while breaking up four passes and making a pick. Senior Del'Shawn Phillips is the lone returning starter in the linebacking unit. He led Illinois in tackles with 85 while also notching three TFL and two PBU. The special teams include sophomore punter Blake Hayes who netted 39.3 YPP and put 22 within the 20. PK Chase McLaughlin struggled from beyond the 40 where he went 3-for-8, while going 9-for-9 within the 39. One final note from our 2018 Big Ten West college football betting preview, the return units need to execute better.
2018 Big Ten West Preview
Bowl Projections
Rose Bowl Game: Wisconsin vs Notre Dame
Gator Bowl: Northwestern vs Florida
Holiday Bowl: Iowa vs USC
San Francisco Bowl: Oregon vs Minnesota
Pinstripe Bowl: Duke vs Nebraska
2018 Big Ten West College Football Betting Preview
Projected Best Bets
Aug 30: Northwestern @ Purdue – Take Wildcats by -14 or better.
Sep 1: Nebraska @ Akron – Take Cornhuskers by 21.
Sep 8: Fresno State @ Minnesota – Golden Gophers win by at least 12. Fresno State struggles.
Sep 8: Eastern Michigan @ Purdue – Boilermakers favored by 18 or fewer.
Sep 15: Northern Iowa @ Iowa – Hawkeyes by 10 points.
Oct 13: Wisconsin @ Michigan – Wolverines in a close one.This will be a good game.
Oct 20: Northwestern @ Rutgers – We like NW by 15 points.
Nov 10: Wisconsin @ Rutgers – Wisconsin favored by 20 points or fewer.
Nov 17: Iowa @ Illinois – Bet Fighting Illini if given 28 or more points. They'll need those points.
Nov 24: Minnesota @ Wisconsin – Badgers by about 21.
We hope that you found our 2018 Big Ten West college football betting preview helpful. See our Big Ten East college football betting preview now or return to our conference hub.