NCAA Previews
#25 Northwestern Wildcats Preview 2019
Can They Survive the Top 25?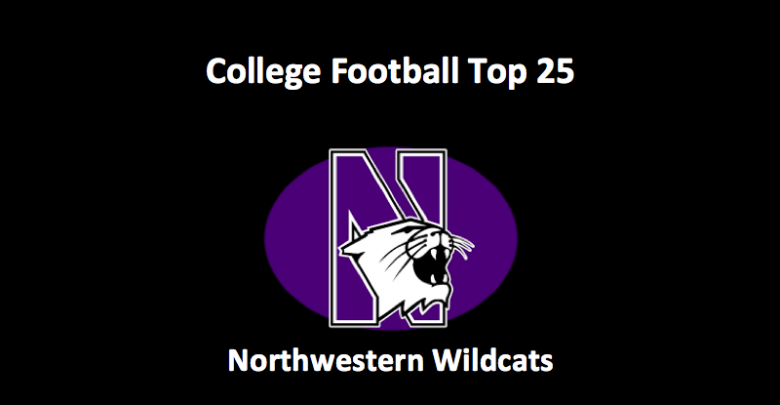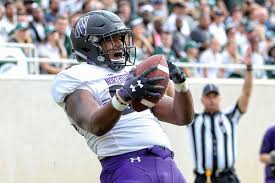 This Northwestern Wildcats Preview 2019 sees this team struggling. Our Northwestern Wildcats preview acknowledges that the Cats, who were 8-1 in the conference and 8-4 overall in the regular season in 2018, topped the Big Ten West. In the regular season, they beat some tough teams, including Michigan State 29-19, Nebraska 34-31, Wisconsin 31-17, and Iowa 14-10. Losses in the regular season included Michigan 17-20, Duke 7-21, Akron 34-39, and Notre Dame 21-31. The Wildcats played Ohio State for the Big Ten title and lost resoundingly 24-45. They earned a berth in the Holiday Bowl where they beat Utah 31-20.
The Wildcats seemed to live on the edge last season, using some of their nine lives to secure an upset or two. The team ranked 99th in scoring (24.2 PPG), while they were 41st in defensive points (23.2 PPG). That left little room for error. Overall, Northwestern ranked 107th in total offensive yards (354.3 PG), while averaging 114.9 YPG on the ground (119th) and 239.4 YPG in the air (58th). The D allowed opponents 390.9 YPG in total yards (64th). They were tough versus the rush, earning a ranking of 26th (129.6 YPG) and weak versus the pass, giving up 261.2 YPG (109th).
Northwestern Wildcats Preview 2019 – Offense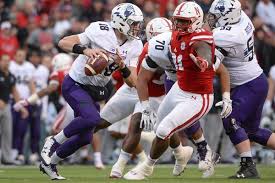 Someone has to replace Northwestern's all-time leading passer, QB Clayton Thorson. That may not be an issue, however, as the Northwestern Wildcat offense may see an uptick at quarterback. Our Northwestern Wildcats Preview 2019 notes that Hunter Johnson, a sophomore transfer from Clemson, comes to the team. Johnson is athletic and can throw on the run, but he'll need time to acclimate to a new system and team. Plus, although improved from last season, the Northwestern offensive line is one of weaker ones in the Big Ten.
Four of the team's top six pass catchers return, with three having caught a minimum of 20 passes last season. Senior wideout Bennett Skowronek (45 REC, 12.5 AVG, 3 TDs) is the top returning receiver. Juniors Ramaud Chiaokhiao-Bowman (20 REC, 11.9 AVG, 0 TDs) and Riley Lees (22 REC, 9.7 AVG, 3 TDs) help fill out the unit. The Wildcats do not have a thousand-yard rusher. Isaiah Bowser (866 YDs, 4.4 AVG, 6 TDs) and John Moten (204 YDs, 4.4 AVG, 3 TDs) will be the running tandem. Bowser led all Wildcat runners in yards gained and touchdowns.
Defense and Special Teams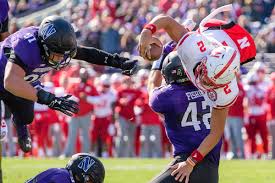 Our Northwestern Wildcats Preview 2019 likes this team's frontline and LB unit. However, we are a bit concerned about the Northwestern defensive backs. Three-of-four starting linemen come back, including senior RE Joe Gaziano (44 TKLs, 7.5 SCKs, 5 TFL). Gaziano also posted eight QBHs and three PBU. On the other end, junior Samdup Miller (53 TKLs, 1.5 SCKS, 5 TFL) balances Gaziano nicely. In 2018, Miller recorded four QBHs and two PBU. The LB group sees Junior WLB Blake Gallagher (127 TKLS, 7.5 TFL, 2 QBHs). He led the Wildcats last season in tackles and TFL. Paddy Fisher (116 TKLs, 1 SCK, 4 TFL), also a junior, was second in tackles. Safety J.R. Pace (82 TKLs, 7 PBSU, 4 INTs), who was third on the team in tackles, led the team in picks and passes broken up. Overall, the D-backs are good, but not as solid as the other two units and less experienced.
Junior placekicker Charlie Kuhbander (28-28 XP, 5-9 FG) struggled last season due to injury. He's healthy and should put up some decent numbers. Premium punter Jake Collins will be replaced by sophomore Cody Gronewood. He's expected to come in and perform well. Kyric McGowan (13 RT, 24.1 AVG, 0 TDs) did a fine job on kick returns, while Lees (20 RT, 5.4 AVG, 0 TDs) struggled on punt bring backs.
Coaching and Recruitment
Pat Fitzgerald (96-70 Northwestern and Overall), who starts his 14th season with the Wildcats, earned the Big Ten Coach of the Year award last year. Mick McCall, formerly with Bowling Green, starts his 12th season as Northwestern's offensive coordinator. DC Mike Hankwitz also starts his 12th year with the Cats. This is a solid coaching group. This Northwestern Wildcats Preview 2019 notes that the team brings in 19 new players, all of whom are three-star recruits. In recruiting for 2019, the Wildcats are ranked 12th in the Big Ten.
Our Northwestern Wildcats Preview 2019 – Final Word
Our Northwestern Wildcats Preview 2019 wonders how this team will do in 2019? We don't expect them to repeat their feats from last season. They open their season away against a tough Stanford team. Then in late September into early October, they host Michigan State and are away at Wisconsin and Nebraska. Ohio State and Iowa are also in October. The last five games of the season, which includes Indiana, Purdue, and Massachusetts, are less intimidating. If the Wildcats survive October, they'll virtually be home free.
Click here to go back to Big Ten West
Click here to go back to NCAAF Hub