NCAA Previews
2018-2019 LSU Tigers Basketball Analysis
A March Madness Berth Could be Next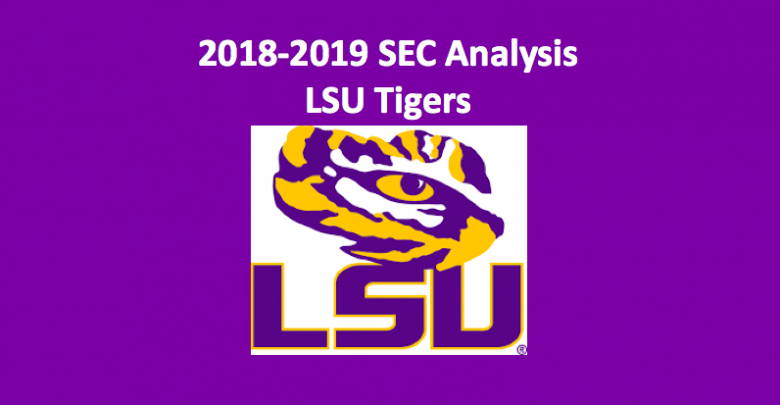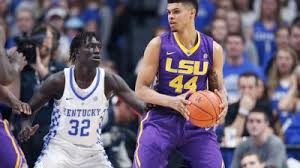 Will Wade starts his second season as head coach of the LSU Tigers (18-15 Overall, 8-10 SEC). His first was successful, as he increased their conference win total by six games, finished 10th in the SEC, and got a team, which had not been to a tournament in two years, into the NIT. In that tournament, they lost in the second round to Utah 95-71. For the LSU Tigers, the 2017-18 season was an overall success. Wade has a healthy mix of vets and new recruits and a top-five recruiting class. Our 2018-19 LSU Tigers basketball preview envisions this team finishing high in the conference and making it to the Big Dance.
Frontcourt
Although front men Duop Reath and Aaron Epps and their 22 PPG and 10.8 RPG are gone, this team has a lot going on in the forward and center spots. The front will include freshman Naz Reid, who looks to be a lottery pick after one season, Oregon transfer Kavell Bigby-Williams, and 6'7" Emmett Williams. Both Reid and Williams are five-star recruits. Also on-hand are junior college transfer Courtese Cooper and freshman Darius Days. With a bigger frontcourt, a whole lot of depth, and top prospects, this team should be exceptional when it comes to rebounding and blocking shots.
Backcourt
Sophomore Tremont Waters (15.9 PPG, 6.0 APG, 41.7 FG%) is a fine playmaker and shooter. Although he considered going the way of the NBA, the Tiger's top scorer and assist-man decided to come back for another season. In six SEC games last year, he scored 20 or more points and his 198 assists broke the school's freshman record. Waters is joined by freshman Ja'Vonte Smart, a top recruit. He, like Waters, has the skills needed to play point. Also ready to go is junior Skylar Mays (11.3 PPG, 2.9 APG, 44.3 FG%). Mays possesses fine leadership skills, and he's one of the most accurate shooters on the team.
2018-19 LSU Tigers Basketball Preview – Final Word
There's a lot of optimism concerning the LSU Tigers. In his first season, Wade accomplished what he set out to do. First and foremost, he wanted this team to record a winning record. That worked out fine for him. Now he has loftier goals, and they look attainable. Our 2018-19 LSU Tigers basketball preview sees this team as being a primary contender in the very tough SEC. They should be in March Madness, a place they have not been since 2015. The LSU Tigers are on the rise.
SEC News and Updates