NCAA Previews
2018-2019 Louisville Cardinals Basketball Analysis
The Cardinals Attempt to Get Back on Track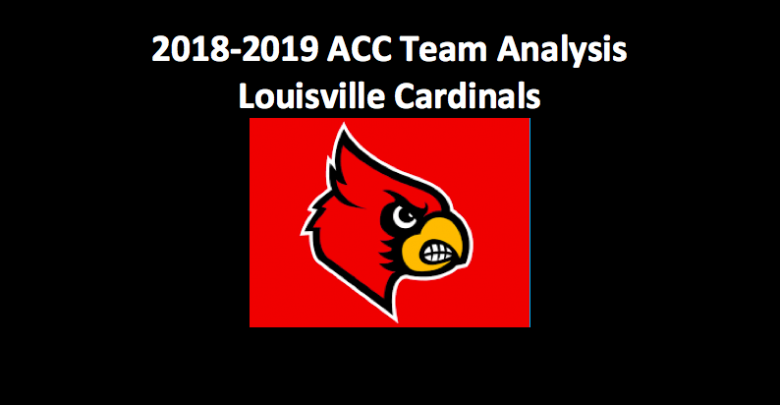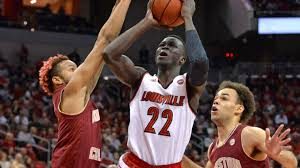 After making it to the Sweet 16 in 2014 and then an Elite Eight appearance the next year, the Louisville Cardinals (22-14 Overall, 9-9 ACC) fell of the map. That is, relatively speaking. In 2016, they did not earn a postseason bid, the following year, the CARDS went to the Big Dance but were jettisoned in the second round, and last season, they were invited to the NIT. In that last tourney, Louisville was eliminated by Mississippi State 79-56 in the third round. Can this team make it back to the NCAA Tournament? Our 2018-19 Louisville Cardinals basketball preview finds that goal may be out of Louisville's reach this season.
Frontcourt
Steven Enoch, transfer from Connecticut, will play center. Enoch, a junior, is said to be a top player in the paint, but that's yet to be seen. F/C Malik Williams (3.8 PPG, 2.4 RPG, 41.8 FG%), a sophomore, has shown solid potential. In his second season expect to see him in an expanded role. Also in his second season, Jordan Nwora (5.7 PPG, 2.2 RPG, 46.4 FG%) is a fine perimtere player, hitting 44% of his threes.
Backcourt
Sophomore guard Darius Perry (3.9 PPG, 1.5 APG, 35.1 FG%) is expected to be a stopper on defense. Former McDonald's All-American V.J. King (8.6 PPG, 3.3 RPG, 39.8 FG%), a junior, is expected to be a top point producer. His three-point success rate was just 32.0%. Junior Ryan McMahon (6.1 PPG, 1.5 APG, 42.2 FG%) has a killer shot. He hit his threes 40.8% of the time last year.
2018-19 Louisville Cardinals Basketball Preview – Final Word
Former Xavier head coach Chris Mack starts his first seasons with the Cardinals having to deal with some big disadvantages. Our 2018-19 Louisville Cardinals basketball preview notes that there's the lack of stability in a program that fired Rick Pitino before the start of last season, and then brought in inexperienced interim coach David Padgett. There's the fact that there are no new scholarship players, there's the history of multiple scandals, and the loss of the team's top three players contributing to this club's challenges. There's a lot going on here and much of it is working against Mack. How well will this team do? As well as they can considering the circumstances.
ACC News and Updates