NCAA Previews
Wyoming Cowboys vs. UNLV Rebels Betting Pick for Week 11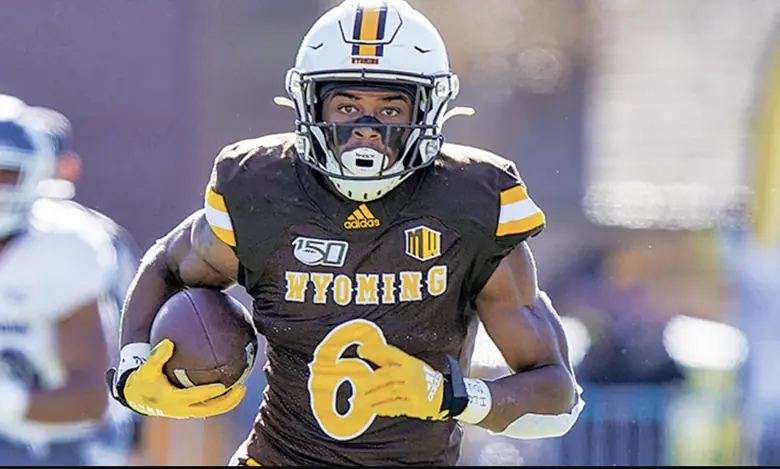 The Mountain West Conference has some terrific football teams this season, and two of those teams are set to battle it out on Friday night. The Wyoming Cowboys will visit the UNLV Rebels and the winner of this game will get a huge boost to their chances of winning the conference. 
Wyoming is coming into this game with a record of 6-3, but they haven't been playing their best football of late. The Cowboys did just pick up a win over Colorado State in their most recent game, but they had dropped two straight before that. 
UNLV has just one Mountain West Conference this season, and it came two weeks ago to Fresno State. The Rebels are sitting at 7-2 on the year, and they are trying to get back to the top of the conference. 
The UNLV Rebels are 5.5-point betting favorites over the Wyoming Cowboys in this showdown on Friday night. 
Wyoming Wants to Defend
The Wyoming Cowboys are going to have to play some great defense in this one to win, and that's something that they have done well this season. Wyoming just held an explosive Colorado State team to just 15 points in their most recent win, and that unit will need to show up on Friday night. 
The Cowboys also need to find a way to run the football effectively in this one as they need to keep the time of possession battle close. Running back Harrison Waylee has 114 carries for 686 yards this season, but he needs to find the end zone as well. 
Quarterback Andrew Peasley has thrown for 1,195 yards and 15 touchdowns this season, and he has the ability to be a star. If Peasley is given the chance to win this game then he can get that done. 
Rebels Hard to Stop
The UNLV Rebels are scoring 36.7 points per game this season, and they want to play extremely fast. UNLV will be trying to attack Wyoming with every single play, and they are able to get it done a number of different ways. 
Running back Vincent Davis Jr. has 520 rushing yards this season, and he will be looking to break off a big play in this game. Quarterback Jayden Maiava is one of the best in the conference, and he has thrown for 1,828 yards this season. 
It has been hard for this team to get stops on defense, but they aren't facing a great offensive team in this game. Look for the Rebels to try to do what they can on defense and then let the offense take control. 
Rebels Roll Over Cowboys
The recent win over Colorado State will give Wyoming some momentum, but this team still has some issues. There hasn't been a ton of offense for Wyoming, and they are going to struggle to keep pace in this matchup. 
UNLV has the ability to light up the scoreboard in a hurry, and that will allow them to create some separation in this game, especially in the second half. This Rebels team still has a ton to play for, and they aren't going to come up short on their home field in this one. 
Bet the UNLV Rebels -5.5 over the Wyoming Cowboys on Friday night as the home team is able to get a big win in the Mountain West Conference.