NCAA Previews
2018-19 Vanderbilt Commodores Basketball Analysis
Are the Commodores Back on Track for a NCAA Bid?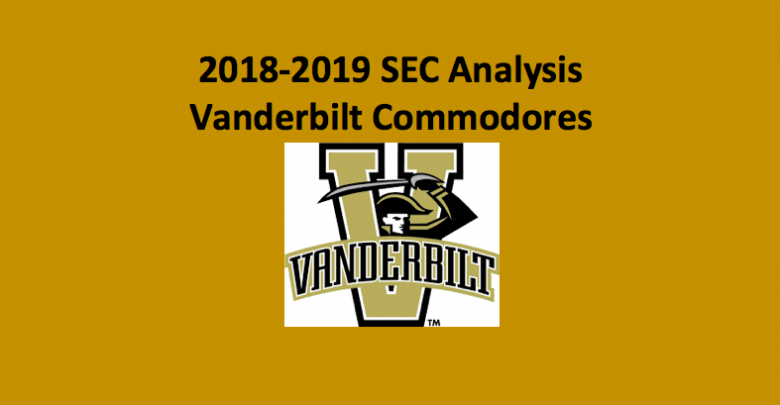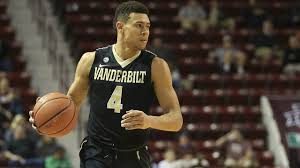 The Vanderbilt Commodores (12-20 Overall, 6-12 SEC) made it to the Big Dance in 2016 and 2017. Last season, after winning four fewer conference games than they had the year before and finishing 13th in the SEC, Vandy missed the NCAA Tournament as well as the NIT. Head coach Bryce Drew starts his third season with the Commodores loaded with new talent. Plus, three of those recruits are ranked in the top-75. Could a quick turnaround be in this team's future? Our 2018-19 Vanderbilt Commodores basketball preview believes that could be the case.
Frontcourt
Canadian forward Simi Shittu, the 11th-ranked recruit in the nation, brings a 6'10" and 240-pound frame to the court. Shittu is thought to be versatile enough to play any of the five positions. However, there is a word of caution, as he tore his ACL in December.Still, it is expected that he'll be fully recovered and able to play the entire 2018-19 season. Junior forward Clevon Brown (3.9 PPG, 3.1 RPG, 45.5 FG%) and sophomore center Ejike Obinna (2.7 PPG, 2.1 RPG, 59.1 FG%) will be asked to step up their games. To do so, however, will take some effort. Brown needs to be willing to take the post more while Obinna has to refine his talents.
Backcourt
Five-star recruit Darius Garland, a true point guard, had a lot of schools courting him. But Garland, a native of Tennessee, turned down UCLA, Indiana, and Kentucky to join the Commodores. Garland is a team player who can score from virtually anywhere. Sophomore Saben Lee (10.6 PPG, 3.0 RPG, 3.1 APG) is a 46.2% shooter who can also play point. He may be teamed up with Garland. On the wing, Vandy will feature two fine shooters, Notre Dame transfer Matt Ryan and freshman Aaron Nesmith.
2018-19 Vanderbilt Commodores Basketball Preview – Final Word
Our 2018-19 Vanderbilt Commodores basketball preview anticipates this team finishing strong enough in the SEC, somewhere in the middle of the conference, to earn a NCAA bid. This is a team that has a lot of talent, and although five of the six top players are new, we think Drew will be able to get this group to play as a team. However, there are question marks concerning this team. It's doubtful they'll have enough gas to go deep into the tournament. Nevertheless, they do have the stuff to make them dangerous and fairly unpredictable during the regular season and in the postseason .
SEC News and Updates