NCAA Previews
2018-2019 Georgia Bulldogs Basketball Analysis
Bulldogs Will Find It Tough to Get to Postseason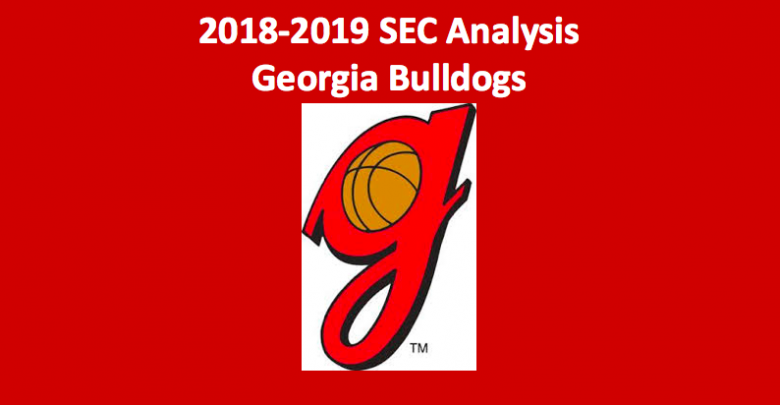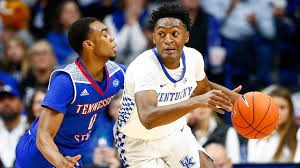 Head coach Tom Crean starts his first season with the Georgia Bulldogs (18-5 Overall, 7-11 SEC). Crean has a fine track record that includes 11 NCAA Tournament wins, which are four more Georgia has had in its entire history. In the last five seasons, the Bulldogs have made one NCAA tourney and three NITs. Last season, they sat out the postseason. Our 2018-19 Georgia Bulldogs basketball preview anticipates this team being in major adjustment mode. A trip to either the NCAA Tournament or the NIT seems unlikely. This team will struggle to stay out of last place.
Frontcourt
The SEC Player of the Year, Yante Maten (19.3 PPG, 8.6 RPG) has to be replaced. But who will be able to do that? F/C Derek Ogbeide (6.9 PPG, 6.2 RPG, 59.1 FG%) has a solid inside game, which is what former coach Mark Fox emphasized. But Crean will emphasize three-point shooting, including by the guys in front. Four-star recruit Amanze Ngumezi is a traditional post player. Neither Ogbeide nor Ngumezi fit exactly into Crean's plan. Look for 6'11" sophomore Nicolas Claxton (3.9 PPG, 3.9 RPG, 44.9 FG%) to move outside and shoot from downtown. Last year, he hit 36.4% of his threes. Sophomore Rayshaun Hammonds (6.7 PPG, 4.9 APG, 42.1 FG%) had a tough time last season hitting the beyond the arc. Whether or not he can elevate his game could be a difference-maker for this team.
Backcourt
Partway through last season, then freshman point guard Teshaun Hightower (3.6 PPG, 1.3 APG, 37.6 FG%) took over the starting sport from then junior Turtle Jackson (8.4 PPG, 3.5 APG, 34.8 FG%). Jackson lost his job die to inconsistency. Crean may go with experience, but if that doesn't pan out, then Jackson will have to grow into the spot quickly. Junior Tyree Crump (6.5 PPG, 1.3 APG, 34.9 FG%) can also play point. Jordan Harris (3.5 PPG, 2.1 RPG, 40.4 FG%) offers slashing ability. Amongst all Bulldog guards, he's also the most accurate shooter.
2018-19 Georgia Bulldogs Basketball Preview – Final Word
Here's the big question concerning Georgia. Can Crean create a a viable team from what is a versatile and diverse group that includes players with a decent amount of experience. Our 2018-19 Georgia Bulldogs basketball preview sees this team as finding its balance this season. A winning season will be tough to manufacture. If Crean is able to do that, he'll have really accomplished something.
SEC News and Updates