NCAA Previews
2019 SEC West Football Preview
Crimson Tide is Still the Team to Beat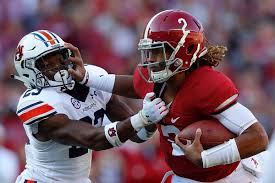 Our SEC West football preview for 2019 has Alabama the betting favorite. Also, odds are good, according to our SEC West football preview, that a majority of the teams in this division will be bound for a bowl game. We do expect the Alabama Crimson Tide to be in the mix, once again, for the College Football Playoffs. The other teams we anticipate making it to the second season include the LSU Tigers, Texas A&M Aggies, Auburn Tigers, and Mississippi State Bulldogs. Left out of the college football 2019 bowl party will be the Mississippi Rebels and Arkansas Razorbacks.
Our 2019 SEC West Football Preview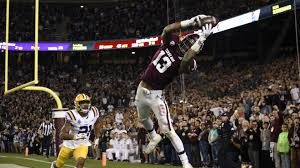 In our preview for SEC West football, we find that the Alabama Crimson Tide are just about tops in every area. After that, the LSU Tigers possess a defense that can win games and an offense that will keep them in the game. There's a drop off in unit consistency after that. The Texas A&M Aggies should put a fine pass attack on the field but will struggle with the ground game. On the other side of the ball, they are average at best.
Looking at the Auburn Tigers, we have to admit that both lines are formidable, as is the team's ground attack and pass defense. But quarterback area and receiving unit, as well as the linebacking squad, are lacking. Overall, the Mississippi State Bulldogs bring a better than average defense to the field, but their offense has major issues at quarterback. The rest of the Bulldog offense is average. Finally, both the Mississippi Rebels and Arkansas Razorbacks are consistent in that each team receives low grades on both sides of the ball.
1 SEC West Football – Alabama Crimson Tide (14-1)
Offense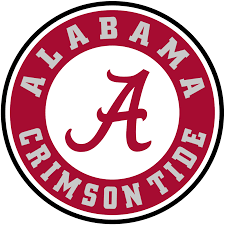 In 2018, junior QB Tua Tagovailoa set the NCAA single-season record for passing efficiency (199.4). He tossed 43 TD passes and just six interceptions. Plus, he had a dynamic group of receivers to toss to, which included Jerry Juedy, the Biletnikoff winner, Henry Ruggs III, DeVonta Smith, and Jaylen Waddle. Juedy had over 1,300 yards in catches and caught 14 TD passes. All four pass catchers return for the 2019 season. The Alabama Crimson Tide averaged 45.6 PPG (3rd) and 323.6 YPG (6th) in the air. With so much airtime, the Tide put up just 198.4 running yards per contest (42nd). Still, that was plenty. The team has to replace top running backs from 2018, but that should not be a problem. Junior Najee Harris is ready to step up, and freshman Trey Sanders looks like the perfect backup. This is the top-ranked offense in the SEC and their offensive line is second only to Georgia's.
Defense and Special Teams
The Crimson Tide defense allowed on average 18.1 PPG. Opponents gained just 3.5 yards per rush and 6.5 yards per pass. The D notched 45 sacks. This season, the Crimson Tide's defense is solid in all areas. Corners Patrick Surtain II and Trevon Diggs are premium defenders, while safeties Xavier McKinney and Jared Mayden are a dynamic duo. ILB Dylan Moses could be the best LB in the nation. OLB Anfernee Jennings returns as the team's top sacker with 6.5. Senior DE Raekwon Davis, who stands at 6'7" and weighs 309 lbs., leads a large and effective trio in front. Special teams see Waddle returning punts and kicks. He broke one last season for a TD. The kicking and punting games need improvement.
See our comprehensive preview of #2 Alabama in our College Football Top 25 Guide for 2019.
2 SEC West Football – LSU Tigers (10-3)
Offense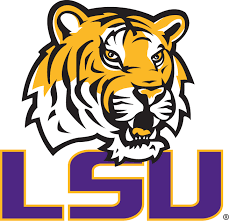 Our SEC West football preview envisions the LSU Tigers, who averaged a healthy 32.4 PPG, as certainly being a tough opponent in what is an exceptionally rigorous division. QB Jim Burrows returns after a fine first season with the Tigers. Burrows, a graduate transfer from Ohio State, completed 57.8% of his passes for 0ver 2,800 yards. He tossed 16 TD passes and five INTs, while rushing for seven additional scores. Six of his top seven receivers return, including Justin Jefferson who led the team with 54 receptions, 875 yards, and six touchdowns while averaging 16.2 yards per catch. The team's top rusher, Nick Brossette, is gone. Last, season junior RB Clyde Edward-Helaire averaged 4.5 yards per carry, gaining 658 yards and scoring seven times. He'll get carries, as should talented freshman John Emery. The O-line returns four-of-six starters. They'll want to cut down on the 35 sacks they allowed in 2018.
Defense and Special Teams
The LSU defense gave up 21.8 PPG. Overall, the D, which was ranked 26th, was solid. A huge positive factor last season was the secondary, which tallied 17 interceptions. Junior strong safety Grant Delpit, who topped the Tigers with five picks and is an All-American, anchors the secondary. Delpit, who also led the team with nine PBU, tied for most sacks. He and LB Michael Divinity each recorded five. Divinity also returns with eight QBHs and 5.5 TFL. Senior DE Rashard Lawrence, who posted 54 tackles, four sacks, and 6.5 TFL, looks to have a huge season. He'll need to make up for the departed Devin White who led the team with 123 tackles, nine TFL, and 10 QBHs.
PK Cole Tracy, who set school records, has to be replaced. Punter Zach Von Rosenberg was an asset last season, pinning 18 punts within the 20 and netting 41.0 yards per punt. The return game, with Edwards-Helaire and Jonathan Giles, should be sound.
See our comprehensive preview of #6 LSU in our College Football Top 25 Guide for 2019.
3 SEC West Football – Texas A&M Aggies (9-4)
Offense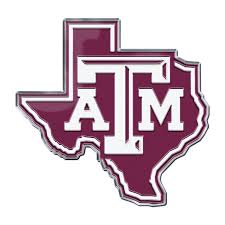 As a sophomore starter last season, QB Kellen Mond proved to be tenacious and smart, and he showed improvement throughout the season. Mond, who tossed 24 TDs and nine picks, completed 57.1% of his passes and accumulated 3,107 passing yards. He led the team to a seven-overtime 74-72 win over LSU and a 52-13 annihilation of N.C. State in the Gator Bowl. Mond no longer has TE Jace Sternberger to toss to. Sternberger led all Aggie pass catchers with 48 receptions, 10 TD catches, and 832 yards. However, five-star freshman recruit Baylor Cupp, who was impressive in spring drills, could be the solution at tight end. Plus, the team returns the top two through five receivers, including junior Quartney Davis. Davis caught 45 passes for 585 yards and seven scores. RB Trayveon Williams, who in 2018 totaled 1,760 rushing yards and scored 18 TDs, will be replaced by sophomore Jashaun Corbin. The lack of a bonafide heir-apparent RB to Williams is an issue. The veteran offensive line will be a big help. This team averaged 30.9 PPG (47th) last season.
Defense and Special Teams
In 2018, the Texas A&M defense allowed merely 19.2 PPG (14th). They come into this season having lost their top six tacklers including Otaro Alaka, who posted 79 TKLs, 10.5 TFL, four sacks and four QBHs. Also gone is sack-leader Landis Durham (6.5 SCKs). Plus, just one starter is back on defense. Still, the Aggies do return some hefty run-stoppers, including junior DT Justin Madubuike who accumulated 40 tackles, 5.5 sacks, five TFL, and five QBHs. The major question marks for the Aggies are at linebacker and in the secondary. The team was ranked third versus the rush last season, but they were 98th in defending the pass.
A bright spot for this team is special teams. The return game, with Corbin bringing back kicks and Roshauud Paul punts, is one of the best in the SEC. Punter Braden Mann netted 44.7 YPP and averaged 51.0, while placing 19 within the 20-yard-line. PK Seth Small was 40-of-40 on extra points and nailed two-of-three 50-plus-yard field goal attempts.
See our comprehensive preview of #16 Texas A&M in our College Football Top 25 Guide for 2019.
4 SEC West Football – Auburn Tigers (8-5)
Offense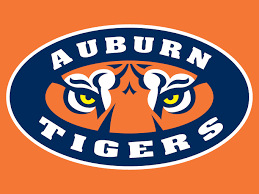 Auburn has big question marks when it comes to quarterbacking and receiving. There are two players contending for the starting QB spot, redshirt freshman Joey Gatewood and early-enrollee Box Nix. Both are big and athletic. The top two receivers from last season, Darius Slayton and Ryan Davis, are gone. Sophomore Seth Williams, who caught 26 passing for five touchdowns while averaging a hefty 20.5 YPC, returns with the most experience. The running back spot is in good shape, as the top four performers from last season come back. As a freshman last season, JaTarvious Whitlow led the team in carries (150), yards (787), and rushing TDs (6). He's back with plenty of experience and one of the most veteran and skilled offensive lines in the conference. Last season, the Tigers averaged 30.9 PPG (47th). They may have a tough time doing that in 2019.
Defense and Special Teams
In 2018, Auburn allowed opponents 19.2 PPG (14th). The Tigers do put an exceptional frontline on the field and a very good secondary. However, their LB unit could be a weakness. The D-line could be the best in college football. Senior DE Marlon Davidson and DT Derrick Brown return, as does junior BUCK Nic Cole. Last season, Davidson posted 46 tackles, 3.5 sacks, and 11 QBHs, while Brown notched 48 bring downs, 4.5 sacks, six TFL, and six QBHs. Coe accumulated seven sacks, 6.5 TFL, and 27 tackles. This is a big, versatile, and experienced group. The LB unit is certainly talented, but they lack experience and there are a lot of unknowns on that unit. The secondary returns all four starters including senior safeties Daniel Thomas and Jeremiah Dinson, who had 74 and 64 tackles respectively. Each took in two picks last season. Corner Noah Igbinoghene, who's a junior, broke up 11 passes last year while making 50 tackles. Senior Javaris Davis, who's at the other corner, had eight PBU, two INTs, and 41 TKLs.
Once again, punting will be the purview of Arryn Siposs, who netted 41.9 YPP and placed 17 within the 20, and kicking duties will go to Anders Carlson, who was 44-of-44 on extra points and hit a 53-yard field goal. Igbinoghene is dangerous on kick returns while Davis has be be replaced on punt bring-backs.
5 SEC West Football – Mississippi State Bulldogs (8-5)
Offense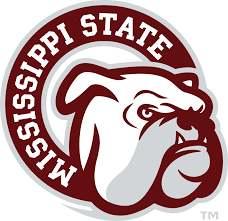 Although overall the Mississippi State quarterbacking unit lacks experience, there are some interesting choices on-hand. Late to come to the game is Penn State transfer Tommy Stevens, a senior. He's a leading candidate for the starting spot. We expect junior QB Keytaon Thompson, who tossed 24 passes last season for the Bulldogs completing 18 including six for TDs, will also be in the mix. The top three receivers for MSU are back. Junior Osirus Mitchell led the club with 26 catches and four TDs. Stephen Guidry's 23.2 YPC and 440 total receiving yards were best on the team. Last season, RB Kylin Hill, a sophomore, ran for 734 yards. He scored four rushing touchdowns while averaging 6.3 YPA. He's back. Six new starters come to the offense this season, with half of them being on the line. Plus, players who did return to the O-line have been shifted to new positions. We expect the frontline to be about average, and, at times, it will be challenged. The Mississippi State offense averaged 28.5 PPG (67th), but in half of their SEC contests, this team scored seven or fewer points.
Defense and Special Teams
Our SEC West football preview notes that the Mississippi State defense was exceptionally tough last season. They allowed opponents just 13.2 PPG (2nd). In yards allowed, they were ranked second nationally against the rush, seventh against the pass, and first overall. But this season, the entire frontline and most of the secondary is new. Of the top five tacklers from 2018, four are gone, and of the five leaders in sacks, three have to be replaced. The linebacking unit does return intact, and that includes junior MLB Erroll Thompson and junior WLB Willie Gay. Thompson, the leading returning tackler with 87, completed 3.5 sacks, 5.5 TFL, and three QBHs. Gay, who of all returning players is second in tackles with 48, notched five sacks and five QBHs. Senior DE Chauncy Rivers comes back as the glue of the line. Along with 24 tackles, he made 2.5 sacks, posted 4.5 TFL, and manufactured four QBHs. Look for junior corner Cam Dantzler, who had 43 tackles, nine PBU, and two INTs last season, to be the leader in the secondary.
On special teams, placekicker Jace Christmann was perfect on all 41 extra-point attempts, but he has a tough time on 40-plus-yard field goals. Punting may be helped by the addition of South Alabama graduate transfer Corliss Waitman who averaged 41.7 YPP last year. Brian Cole, who was solid on kick returns last year, averaging 22.5 YPR, is back. Punt returns are up for grabs. This is an uneven unit at best.
6 SEC West Football – Mississippi Rebels (5-7)
Offense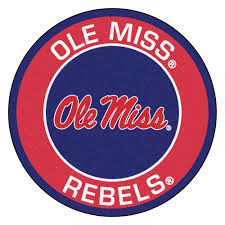 In our SEC West football preview, we find that Ole Miss has talent but very little experience on offense. Only three starters return to an offense that last season averaged 33.9 PPG (30th). Junir QB Matt Corral, who threw a total of 22 passes last season, completing 72.7%, will most likely get the nod. The other three QBs are all true freshmen, so Corral certainly has the most college football experience. Just about all aspects of this offense are questionable. The three top Rebel receivers from last season are gone. WR Elijah Moore is back as the top returning pass catcher, having made 36 grabs for 398 yards and two TDs. He's a sophomore. Junior Braylon Sanders will also start. In 2018, he had 16 receptions for 271 yards and one score. Senior Scottie Phillips, who averaged 6.1 YPA last season while gaining 928 yards and scoring a dozen TDs., anchors the rush attack. He possesses All-SEC potential. A late-season ankle problem prohibited him from cracking the 1,000-yard mark last season. A major question mark is the O-line, which must be rebuilt. How well they perform will affect the running and passing games.
Defense and Special Teams
A total of 10 starters return to a defense that allowed 36.2 PPG (113th), 221.8 rushing yards (116th), and 261.7 passing yards (111th). In all, the Rebels gave up 483.8 YPG, which ranked them 121st. Might they improve in 2019? We do believe they will a bit. Former Colorado head coach Mike MacIntyre comes in to turn this unit around. He'll be using a 3-4 scheme, which could help senior LB Qaadir Sheppard, who had eight QBHs and 8.5 TFL last season, become even more productive. Junior ILB Mohamed Sanogo, who led the Rebels with 112 tackles while also posting 5.5 TFL and three QBHs, offers solid defensive chops. Senior NT Joshua Coatney accumulated 63 tackles in 2018. DT Benito Jones, who's tough to stop, had a half-dozen TFL, six more QBHs, and three sacks. Major question marks are in the secondary. Senior CB Myles Hartsfield will need to step up even more this season. Last year, he led the team in PBU with seven.
Mississippi special teams are weak in the punting and kicking areas. Although PK Luke Logan was 45-of-46 on extra points, his longest field goal was from 40 yards. Elijah Moore is the runback man on both kicks and punts. His stats are below average.
7 SEC West Football – Arkansas Razorbacks (2-10)
Offense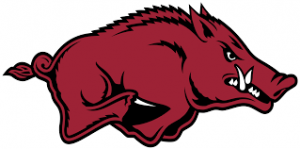 Arkansas has a major issue on offense. It's their line. It is the weakest in the SEC. Two starters return to that unit, making life difficult for the rushing and passing games. Senior QB Ben Hicks has two starters from last season to toss to and both are seniors. TE Cheyenne O'Grady and WR Mike Woods made 30 and 16 receptions respectively last season. O'Grady's six pass catches was the best on the team. WR Trey Knox, a speedy 6-5 true freshman, adds separation potential to this squad. Three experienced running backs return. We expect junior Rakeem Boyd, who missed spring camp as he's recovering from a shoulder injury, to be the primary running back. In 2018, he had 123 carries for 734 yards and two TDs. Boyd averaged 6.0 YPA. Last year, the Razorbacks averaged just 21.7 PPG (T-113th). We don't expect much more from them in 2019.
Defense and Special Teams
Arkansas gave up 34.8 PPG in 2018 (108th). Six players return on defense, including senior MLB De'Jon Harris. He led the team and the SEC with 118 tackles. He also notched seven TFL and five PBU. As a junior last season, DT McTelvin Agim posted 4.5 sacks and 5.5 TFL, while freshman corner Jarques McClellion was good for seven PBU. In the WLB spot, Bumper Pool had 29 tackles, 2.5 TFL, and four PBU. The biggest problem for this defense is that not one unit is complete. The frontline is in the best shape, and after that the LBs, and after that the secondary. Unfortunately, at this point, there are too many holes to fill.
On special teams, Deon Stewart returned just nine punts last year, but he averaged 10.1 YPR. Likewise, De'Vlon Warren got just 14 opportunities to run back kicks, but averaged a solid 28.5 YPR. Sophomore punter Reid Bauer needs to improve on distance and accuracy. He netted just 34.1 YPP and put 14-of-56 within the 20-yard-line. PK Conner Limpert hit all 29 extra points and was 2-for-3 at 50-plus yards. That included a 55 yarder.
2019 SEC West Football Preview
Bowl Projections
Fiesta Bowl (CFP), Dec. 28 – #2 Alabama and #3 Michigan
Belk Bowl, Dec. 31 – NC State and Texas A&M
Outback Bowl, Jan. 1 – Michigan State and Auburn
Allstate Sugar Bowl, Jan. 1 – LSU and Oklahoma
Gator Bowl, Jan. 2 – Wisconsin and Mississippi State
2019 SEC West Football Preview
Projected Best Bets
Aug. 31 – Duke @ Alabama – Ride the Tide at around -30 or so.
Sep. 7 – Arkansas @ Mississippi – Rebels break their three-game home opener losing streak.
Sep. 14 – Lamar @ Texas A&M – Wager on Aggies no matter what.
Sep. 21 – LSU @ Vanderbilt – Bet Tigers at -18 or better.
Oct. 5 – Utah State @ LSU – Tigers win at home by about 20.
Oct. 19 – Texas A&M @ Mississippi – Take Aggies over Rebels
Nov. 9 – WKU @ Arkansas – Razorbacks by around 18 points.
Nov. 23 – Abilene Christian @ Mississippi State – Bulldogs blow them out.
Nov. 23 – Samford @ Auburn – Take Auburn Tigers at -21 or better.
Nov 30 – Alabama @ Auburn – Crimson at around -11.
Utilize this 2019 SEC West preview to give yourself an added edge this NCAA football season. For more information on the SEC, go to our SEC East preview. You can access other conferences through our hub page.