NCAA Previews
2018-19 Butler Bulldogs Basketball Analysis
Can Bulldogs Make Five Straight NCAA Tourneys?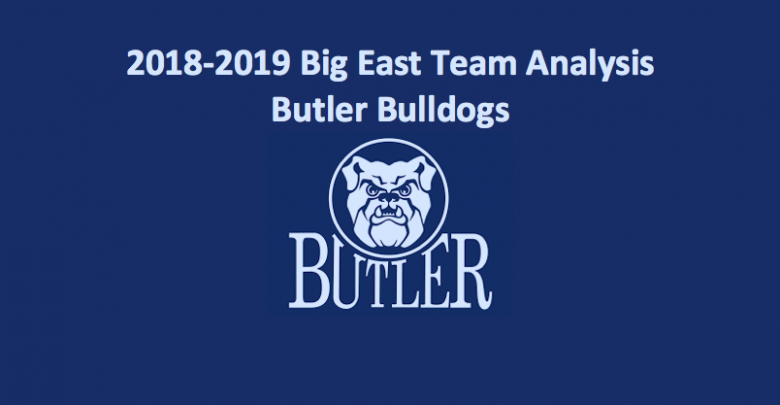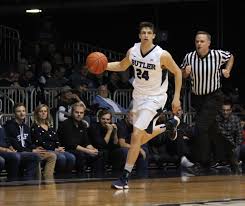 The Butler Bulldogs (21-14 Overall, 9-9 Big East) have been to the Big Dance four straight years. Their best performance occurred in 2017 when they made it to the Sweet 16. The other three times, they have been eliminated in the second round. Last year in the NCAA Tournament, Purdue beat Butler 76-73 in round two. Our 2018-19 Butler Bulldogs basketball preview notes that if Butler does get to the Big Dance once again this year, they will tie a school record for five consecutive appearances. But that won't be so easy in a Big East Conference that features so much talent.
Here's how we see this year's version of the Butler Bulldogs performing. We expect their defense will take the lead as they did last season.
Frontcourt
Sean McDermott (7.5 PPG, 3.9 RPG, 51.2 FG%), who spent part of the season nursing an ankle injury and in the second half of the season saw his numbers plummet, has to step up. The Bulldogs also need him to stay healthy. Along with possessing good inside moves, he hits threes at a rate of 43.1%. Swing player Henry Baddley (4.1 PPG, 1.9 RPG, 52.1 FG%) is also a dynamic three-point shooter. He hit 46.5% of his shots from downtown. Jordan Tucker, a sophomore who transferred from Duke, won't be available to play until mid-December. He is also a lights out three-point shooter and the highest-rated high school player to come to Butler.
Backcourt
Last season, Butler often utilized a three-guard scheme. They could do the same again, as all three guards return. Kamar Baldwin (15.7 PPG, 3.2 APG, 44.2 FG%) is a point-machine. Last year, he tallied 548 points, the fourth-most by any Butler sophomore. Play-maker Aaron Thompson (4.3 PPG, 3.4 APG, 39.6 FG%) proved to be an able assist-man. As a freshman last season, he posted 118 assists, breaking the 34-year-old Bulldog frosh record. Senior Paul Jorgensen (10.2 PPG, 3.1 RPG, 41.7 FG%) returns and brings with him a solid shot and some good inside skills.
2018-19 Butler Bulldogs Basketball Preview – Final Word
The Bulldogs were ranked second in the Big East in scoring defense last year, as they allowed 72.6 PPG. This season, they will have to be just as tough, if not tougher, if they expect to make it back to the Big Dance. Coach LaVall Jordan has an experienced team, and that's good, but he does not have a lot of reliable shooters, and that's bad. Our 2018-19 Butler Bulldogs basketball preview projects that this team will struggle to make a fifth-straight NCAA appearance. More likely the Bulldogs will secure a NIT bid.
Big East News and Updates