NCAA Previews
2018-19 Creighton Bluejays Basketball Analysis
Creighton faces Numerous Challenges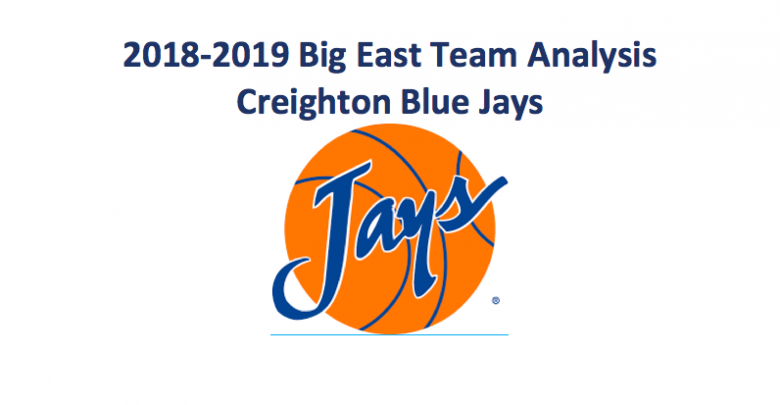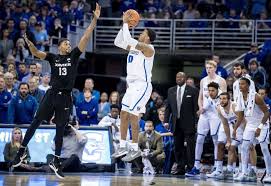 The Creighton Bluejays (21-12 Overall, 10-8 Big East) have been to the NCAA Tournament two years in a row and three of the last five seasons. One year, they sat out the entire postseason and the other, they competed in the NIT. This 2018-19 Creighton Bluejays basketball preview finds that this team will be challenged to make a tournament appearance.
The primary reason for this has to do with their loss of shooting talent, including second-round NBA pick Khyri Thomas. Last season, Thomas was a first-team All-Big East pick. Still, this basketball team will offer challenges to various clubs in the Big East Conference.
Frontcourt
Much of the Bluejays' inside game and Creighton's season hinges on junior forward Martin Krampelj (11.9 PPG, 8.1 APG, 67.1 FG%) and his torn ACL. If his tear has healed, he could be the go-to guy on this basketball team. He is a potential double-double guy. At 6-11, Australian center Jacob Epperson (6.3 PPG, 2.9 RPG, 69.4 FG%) also looks to be a major force on the court. His red shirt came off last season when Krampelj went down and the freshmen performed admirably. Inside depth this season will be provided by freshmen recruits Sam Frohling and Christian Bishop.
Backcourt
At the point last season as a sophomore, David Mintz (6.1 PPG, 3.1 APG, 40.4 FG%) showed solid growth as the season came to a close. Over the course of his final five games, Mintz averaged 9.4 points, 4.2 assists, and 5.2 rebounds per game. The question is can the junior now sustain those numbers while taking his game to the next level? He will definitely need to anchor the backcourt, as there's a genuine lack of experience amongst this group.
2018-19 Creighton Bluejays Basketball Preview – Final Word
Coach Greg McDermott possesses fine mentoring skills. In the last five seasons, he has developed three players, who were not projected to be NBA caliber players, to the point where they could turn pro. Along with the newly departed Thomas, there is Justin Patton and Doug McDermott. Our 2018-19 Creighton Bluejays basketball preview finds that in order to make this team competitive, McDermott will need to work some of his magic quickly. If he cannot do so, then this season could be focused primarily on player development and rebuilding.
Big East News and Updates