NCAA Previews
#6 Penn State Nittany Lions Preview
Can Penn State Take the Big Ten in 2017?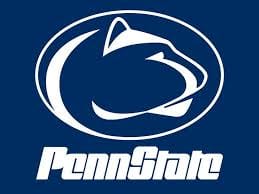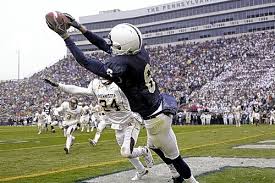 After some lean years where the team went 7-5, the Penn State Nittany Lions came roaring back last season, posting an 11-3 record, taking the division and conference championship, and earning a Rose Bowl berth. They lost that game to USC 52-49 Our 2017 Penn State Nittany Lions Preview college football preview envisions this team being highly competitive once again. Nine starters return to an offense that scored on average 37.6 PPG (3rd Big Ten, 21st Nationally). Here's what we can expect from this team this season.
Offense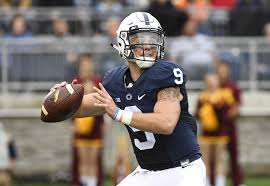 QB Trace McSorely (57.9 COMP%, 3,614 YDs, 29 TDs, 8 INTs) and RB Saquon Barkley (272 ATT, 1,496 YDs, 18 TDs, 5.5 YPA), both juniors, are certainly Heisman Trophy material. This air and ground combination can keep the best defenses on their toes and put points on the board rapidly. For added value, the Nittany Lion O-line returns all but one starter, which means Penn State's QB and RB will have the room that they need to excel.
It's true that Penn State lost its top receiver from 2016, Chris Godwin (59 REC, 16.6 YPC, 11 TDs), but they are very deep when it comes to pass catchers. Eight players who had at least one TD catch return. The top performer, senior TE Mike Gesicki, grabbed a total of 48 passes and scored five times, while dual-threat Barkley had 28 catches and four scoring receptions, as he averaged 14.4 YPC.
Defense
The Penn State defense held teams to 25.4 PPG last season, which meant they were ranked third in the Big Ten in that category. The front seven return five starters and look sound. However, two of their best pass rushers and run stoppers, Brandon Bell and Garrett Sickles, are gone. The good news is due to the various injuries suffered on defense last season, many of the young Penn State players have a decent amount of real game experience.
Junior DT Parker Cothren and senior DT Curtis Cothran return to anchor the front four. Sophomore backup Kevin Givens comes back with the most sacks (4.5). The new ends both played upfront last season. Junior OLB Manny Bowen (68 TCKLs, 2 Sacks, 6.5 TFL, 2 PBU, 3 QBH) is a major force, while senior MLB Jason Cabinda (81 TCKLs, 3 TFL, 3 PBU) made major contributions last season despite missing five games due to injury. Top corner John Reid will miss at least a few games at the start of the season due to a knee injury. Still, the Nittany Lions are deep at cornerback with players like senior Christian Campbell (31 TCKLs, 6 PBU, 1 INT) ready to contribute. FS Marcus Allen (110 TCKLs, 6 TFL, 3 PBU) decided to stay for his senior year. That was a welcome surprise.
Special Teams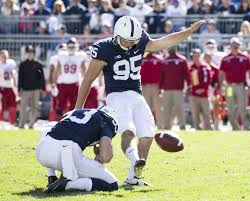 The one area where Penn State needs to improve is on punt and kickoff returns, areas in which they were ranked 11th and 10th respectively in the Big Ten. Senior kicker Tyler Davis, who was 62-of-62 on extra points and 22-of-24 on field goals, is ultra dependable. Sophomore punter Blake Gillikin offers distance and precision. He averaged 42.8 YPP and placed 22 within the 20-yard line.
2017 Penn State Nittany Lions Preview College Football Preview: Final Word
Now going into his fourth year as Penn State head coach, Joe Franklin (49-30 Overall, 3-3 Bowls) has accumulated 25 wins while posting 15 losses and under him the Nittany Lions are 1-2 in bowl games. Franklin took a scandal-ridden and controversial program and turned it around. Our 2017 Penn State Nittany Lions Preview college football preview sees this team being a major competitor when it comes to national playoff seeding.
Penn State starts the season with a kind schedule and won't meet a major test until they travel to play Iowa on Sep 23. Look for a major running back battle on Oct 7 when the Nittany Lions and Barkley visit Northwestern and Justin Jackson. Michigan, which beat the Lions last year 49-10, visit Penn State on Oct 21 for a game that will have the home team seeking revenge. The next week, the Pennsylvania team travel to Ohio State for a potential QB shootout and a game that could determine the Big Ten East winner. Nov 18, the Cornhuskers of Nebraska visit University Park that Penn State must win.
Top Three Takeaways
McSorely, Barkley and O-line are tops
Some holes on D need to be filled
Lots of receivers to toss to
2017 Penn State Nittany Lions College Football Preview Projection: Record: 10-2 Overall/7-2 Big Ten; Finish: 2nd Big Ten East