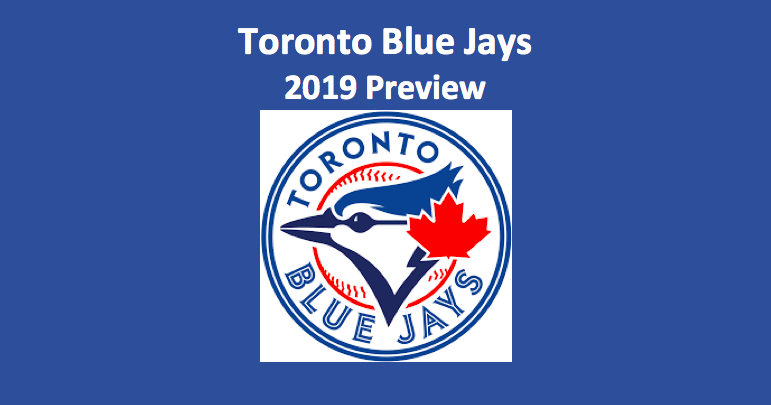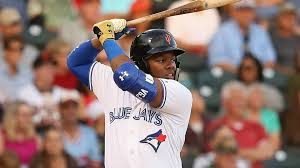 The Toronto Blue Jays (73-89) endured their second-straight losing season last year. It was also the second time in a row that they finished fourth in the AL East. In 2015, the Jays won 93 games and topped the division, and in 2016, they won 89 games, finished second, and secured a wild card spot. What does our 2019 Toronto Blue Jays preview anticipate for this team? We don't see them being much better than they were last season. Pitching, hitting, and fielding are all questionable, and in a highly competitive division like the AL East, all of those question marks usually result in a team posting losing numbers.
Pitching
The Blue Jays were ranked 27th in ERA (4.86). It's tough to be competitive when that's the situation. The ERA for starting pitchers was about 0.75 higher than the AL average, and the Jay reliever ERA came in at .36 higher. Opponents hit .265 (26th) against Toronto pitching, while the team's 39 saves tied them for 19th. When it came to wins, the Jays were 21st with 73.
Starters
Of the probable starters for the Blue Jays this season, not one recorded a winning mark in 2018 and none surpassed seven wins. Three righties will most likely start for the Jays. Marcus Stroman (4-9 W/L, 5.54 ERA, 1.48 WHIP), who was hampered by shoulder fatigue and various injuries last year, is a groundball hurler and an excellent fielder. He, and the second man in the rotation, Aaron Sanchez (4-6 W/L, 4.89 ERA, 1.56 WHIP), will be trying to bounce back. Sanchez, like Stroman, has been affected by numerous injuries. He's had a dismal two season in a row, posting a frightening combined WHIP of 1.60. He did have surgery late last season to repair a finger that's been troubling him.
The third man in, Matt Shoemaker (2-2 W/L, 4.94ERA, 1.26 WHIP), has also been limited by injuries. Over the past two seasons, he's tossed just 109 innings. When he's on, our Toronto Blue Jays preview notes that Shoemaker possesses excellent control. He comes to the Jays from the Angeles. Lefty Ryan Borucki (4-6 W/L, 3.87 ERA, 1.32 WHIP), who's projected to start fourth, offers a slider, a sinking fastback, and a decent changeup. He came off of Tommy John surgery last season and was, overall, impressive. Clayton Richard (7-11 W/L, 5.33 ERA, 1.38 WHIP), who last played with the Padres, is a 10-year vet, who uses a sinker and hard slider. The 35-year-old, who was San Diego's opening day starter, got banged around a lot last season.
Relievers
Two righties, both formerly with the Astros, will be asked to perform often. Righty David Paulino (1-0 W/L, 1.35 ERA, 1.20 WHIP, who averaged 10.5 K/9 and 2.5 BB/9 in the minors, was suspended for 80 games last season for a PED violation. Paulino, who has had elbow issues, brings a mid-90s fastball and two other effective pitches with him. Also from the Astros is closer Ken Giles (0-3 W/L 4.67 ERA, 1.21 WHIP), who became a persona non grata in Houston last year. He did convert 26 of 26 save opportunities in 2018 with the Astros and Jays. Also on-hand is middle relief and late-innings workhorse Ryan Tepera (5-5 W/L, 3.62 ERA, 1.22 WHIP).
Everyday Players
In some ways, our Toronto Blue Jays preview observes, the Jays excelled at the plate, hitting 217 homers (5th), posting a slugging percentage of .427 (7th), and compiling 2,339 total bases (8th). But homers can pad certain stats and do little for others. Such as batting average where this MLB team ranked 19th (.244) and on-base percentage, where they came in 21st (.312). Their OPS, which was .739, was a bit better than average, as it earned them a ranking of 13th. The Jays were 16th in RBI (680) and 27th in steals (47). This team needs more consistent hitting and base running.
Hitting
The top of the order may feature rookie left fielder Billy McKinney (.252 BA, 13 RBI, 6 HRs). In a half-dozen minor league seasons, McKinney got on base close to 35% of the time. He could possibly help set the stage for more run production. Second is shortstop Lourdes Gurriel Jr. (.281 BA, 35 RBI, 11 HRs). Last season, for the month of July, he hit .423, belted four homeruns, and posted a 1.086 OPS. However, after that, ankle and knee injuries plagued him. The guy who will likely bat third has a familiar name, Vladimir Guerrero Jr. The 19-year-old third baseman hit .387 in the minors last year while smacking 20 round trippers. Justin Smoak (.242 BA, 77 RBI, 25 HRs), who plays first, can certainly smoke the ball. In four seasons with the Jays, he's homered every 17.5 at-bats.
DH looks to be aging veteran Kendrys Morales (.249 BA, 57 RBI, 21 HRs). Our Toronto Blue Jays preview notes that last season the switch-hitter's production dropped off considerably. The bottom four includes Randal Grichuk (.245 BA, 61 RBI, 25 HRs), the right fielder. He has power but needs to reduce his strikeouts and work more walks. Second baseman Devon Travis (.232 BA, 44 RBI, 11 HRs) is another hitter who could benefit from some extra patience at the plate. But, like Grichuk, he can swat the ball over the fence.
Center fielder Kevin Pillar (.252 BA, 59 RBI, 15 HRs) has seen his hitting stats fall for three straight seasons. There are various guys who will be behind the plate, but rookie catcher Danny Jansen (.247 BA, 8 RBI, 3 HRs), who's noted for being able to work the pitch count, should get his fair-share of appearances. Jansen couldn't hit at all in the minors, until he was fitted for glasses. It's amazing how things turned around for him once he could see the ball.
Defense
Utility man Brandon Drury will see service at third, if Guerrero is still in the minors at the start of the season. After Guerrero comes up, Drury will move to second. Evaluators believe that Guerrero has developed enough to play third, and after that, when first baseman Smoak moves on, he'll transition to first. The middle will feature Gurriel at short and Travis at second. At least, at the start. The Jays have some hot prospects coming up to play short. If that happens, Gurriel could move to second. In the meantime, both Travis and Gurriel will be serviceable in their positions. Rookie catcher Jansen is noted for his game-calling and defensive skillset.
In center, Pillar gets a good jump on the ball and seems able to fly through the air to make plays. He also possesses a strong and accurate arm. The outfield corners are in decent shape. McKinney, in left, offers average defensive skills, while Grichuk is adept in right. Our Toronto Blue Jays preview observes that Drury will probably get some reps in left.
Management and Front Office
Last season, Toronto had a combined record against Boston, New York, and Tampa Bay, the top teams in the AL East, of 16-41. Our Toronto Blue Jays preview has to wonder exactly what GM Ross Atkins has or can do about that? He did bring in 53-year-old Charlie Montoyo to manage. Montoyo, who's self-described as being part old school and part analytics, spent a lot of time managing in the minors and over the past four years was a coach with Tampa Bay. That's where he was introduced to analytics.
With Montoyo at the helm, you can expect to see a slew of players being used. After all, there are no stars on this team. So, look for this season to be a real team effort. That may not result in many wins, but it could create some entertaining baseball and help the Blue Jays decide who's worth keeping. This franchise will use 2019 to work towards rebuilding what used to be a competitive ball club.
2019 Toronto Blue Jays Preview: Final Word
How does our Toronto Blue Jays preview see this team doing this season? The Jays may, possibly, perform a bit better than they did last season. Partly because they brought back Pete Walker, a talented and underrated pitching coach. Also, it may help that Montoyo is a player's manager who should readily bond with this team. In the end, our 2019 Toronto Blue Jays preview projects this team to finish fourth in the AL east once again.
Projected Finish: 4th AL East, Record: 79-83
LINKS