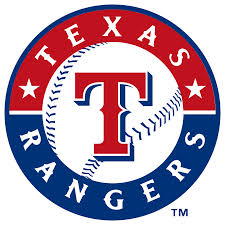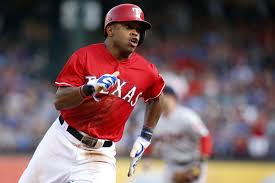 After taking the AL West for two straight seasons, the Texas Rangers (78-84) tied for third last season. In 2015, they won 88 games and in 2016, the won 95. In 2017, the Rangers fell a good 17 games off the pace they set the season prior and were 23 games in back of first place Houston. What can you expect from the Rangers this season? Our Texas Rangers 2018 preview finds that third would be quite an achievement for this club, which comes into this season with a very weak rotation and numerous questions concerning the lineup.
Pitching
The pitching staff posted a 4.66 ERA (21st) and had just 29 saves (29th). Their 58.0% save percentage was the worst in the majors. The pitching staff averaged 6.9 K/9, which was the lowest average amongst the 30 MLB teams.
Starters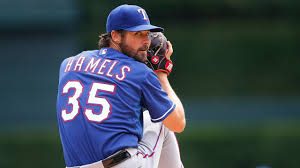 There are three lefties in the rotation, and they start one, two, three. The ace is Cole Hamels (11-6 W/L, 4.20 ERA, 6.4 K/9). Hamels can be one of the best, but he had a tough time last year due to injuries, which limited him to just 24 starts. Matt Moore (6-15 W/L, 5.52 ERA, 7.6 K/9) comes to Texas from the San Francisco Giants. Last season, he gave up 107 earned runs, which was the most in the league. His win percentage was .286. Mike Minor (6-6 W/L, 2.55 ERA, 10.2 K/9), who's third in the rotation, appeared in relief 65 times last season for KC. He hasn't started since 2014. In the fourth and fifth spots are Doug Fister (5-9 W/L, 4.88 ERA, 8.3 K/9), who in 2014 put up some great numbers, and workhorse Matt Bush (3-4 W/L, 3.78 ERA, 10.0 K/9).
Relievers
The closer situation is an issue with this team. Alex Claudio (2.50 ERA, 11 SVs, 10.0 K/9) did well last season as he came in for the first time as a closer. He converted 11 of 14 chances. Claudio does not have a blazing fastball, but he does possess smarts and a good collection of pitches. Two quality guys out of the pen are lefty Jake Diekman (0-0 W/L, 2.53 ERA, 11.0 K/9) and righty Keone Kela (4-1 W/L, 2.79 ERA, 11.9 K/9).
Everyday Players
The team's 237 homers put them third in the AL in that category behind the New York Yankees and Houston Astros. They were also second in men LOB (1015), fourth in stolen bases (113), and ninth in RBI (756). On the negative side, the team's .244 BA ranked them 26th and their .320 OB% was 19th. In the field, they proved they could turn a double play, as the Rangers made 173 of them, which placed them third in the majors. But their fielding percentage of .982 ranked them 25th overall.
Hitting
Look for Delino DeShields (.269 BA, 22 RBI, 6 HRs), who had 29 steals in 2017, to lead off, followed by Shin-Soo Choo (.261 BA, 78 RBI, 22 HRs). Batting third is Elvis Andrus (.297 BA, 88 RBI, 20 HRs), who smacked 44 doubles. Slugger Andre Beltran (.312 BA, 71 RBI, 17 HRs) had a good season but played just 94 games due to injuries. Joey Gallo (.209 BA, 80 RBI, 41 HRs) bats fifth. He had four multi-homer games in 2017.
Nomar Mazara (.253 BA, 101 RBI, 20 HRs) made the most of his 104 hits as he drove in 101 runs. He bats sixth. Of the three remaining hitters, Rougned Odor (.204 BA, 75 RBI, 30 HRs), Robinson Chirinos (.255 BA, 38 RBI, 17 HRs), and Willie Calhoun (.265 BA, 4 RBI, 1 HRs), Calhoun sports the best batting average, but he saw limited MLB action. Odor is adept at the long ball.
Defense
The Rangers believe that Gallo has the potential to be a Gold Glove first baseman. However, if Beltran has health issues, Gallo may have to play third, as he did last year. If the 38-year-old Beltran does occupy the third base corner, he'll be better than serviceable but not as flashy and fast as he was in his youth. At short, Andrus is a vacuum, while Odor is fine at second. Chirinios is certainly a fine catcher but durability is a concern.
The outfield will have the speedy DeShields in center. He possesses some fine fielding skills. Mazara is a skilled fielder and will most likely be in right. Left is open but could become Calhoun's territory.
Management and Front Office
In seven of the past nine seasons, the Rangers have posted winning seasons. That success rate is due in part to GM Jon Daniels who starts his 13th season in that role. Manager Jeff Banister starts his fourth season with Texas. Banister has experienced the good and the bad with this team. In his first two seasons, the team took down the AL West, while last year they lost more than they won and finished completely out of the playoff hunt. The team needs some juice, but it may not get any for another season.
Texas Rangers 2018 Preview: Final Word
This will most likely be a long and frustrating season for this team. They have little talent in the upper minor leagues, are weak in the rotation and closer role, and need some batters to actually get hits and not just homeruns. Will they finish third or maybe even as low as fifth? In our Texas Rangers 2018 preview, we forecast that the team will be fourth, ending up behind Seattle and in front of Oakland.
Projected Finish: 4th AL West, Record: 76-86