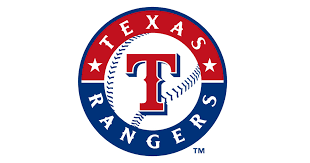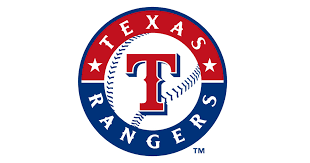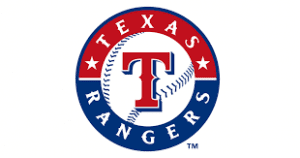 The Texas Rangers (95-67) have made it to the MLB playoffs two years straight and three of the past five. In fact, in 2016, they led the AL in wins. But in 2017, they're going to have some tough competition from Houston and Seattle. The Rangers certainly have a solid lineup and a decent pitching staff to make it into the postseason a third year straight. But the Astros really loaded up their team with talent in the offseason and the Mariners always seem to find a way to be pesky. Our 2017 Texas Rangers preview finds that this season will be no skate.
Starting Pitching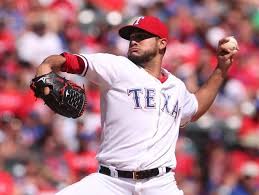 Ace Cole Hammels (L, 15-5 W/L, 3.32 ERA) had a good season last year, his first full season as a Ranger, but a terrible September. He'll be looking to rectify that in 2017. Yu Darvish (R, 7-5 W/L, 3.41 ERA) is back 18 months after Tommy John surgery. We might expect to see an uptick in his performance. Third in the rotation, Martin Perez (L, 10-11 W/L, 4.39 ERA) was durable last season but inconsistent. Andrew Cashner (R, 4-7 W/L, 4.76 ERA) is also back after agreeing to a one-year, $10 million contact after the season ended. We expect to see him refine his delivery under the tutelage of Ranger pitching coach Doug Brocail. The fifth starter looks to possibly be A.J. Griffin (R, 7-4 W/L, 5.07 ERA). Although if he does not work out there are others in the wings.
Bullpen
Sam Dyson (R, 3-2 W/L, 2.43 ERA, 38 SV) moved into the closer role last year partway through the season and was successful. He's the fourth closer the Rangers have had in four seasons. He's got a 90 mph sinker and an elusive changeup. Matt Bush (R, 7-2 W/L, 2.48 ERA) could move into that spot if Dyson is ineffective. Bush can throw up to 100 mph. Expect Tony Barnette (R, 7-3 W/L, 2.09 ERA) to provide sound middle relief while Jeremy Jeffress (R, 1-0 W/L, 2.70 ERA), with his good stuff, is expected to find a niche. Also providing sound relief last season was the dependable Alec Claudio (L, 4-1 W/L, 2.79 ERA). There's more depth in the bullpen than we've mentioned.
Hitting and Fielding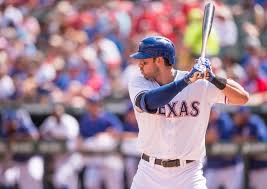 The middle of the infield is in good hands, as shortstop Elvis Andrus (.302 BA, 8 HR, 69 RBI) and second baseman Rougned Odor (.271 BA, 33 HR, 88 RBI) offers fine defense and solid hitting chops. At third base, Andre Beltre (.300 BA, 32 HR, 104 RBI) is coming off a Gold Glove season and revitalization as a hitter. He should get his 3000th hit plus more this season. Catcher Jonathan Lucroy (.276 BA,11 HR, 31cRBI) came over from Milwaukee at the trade deadline last season and proved to be exactly what the Rangers needed. The DH spot may be one of flexibility with Jurickson Profar (.239 BA, 5 HR, 20 RBI) and Ryan Rua (.258 BA, 8 HR, 22 RBI) trading those duties. At this point, who will play first base is a question mark.
In the outfield, Shin-Soo Choo (.242 BA, 7 HR, 17 RBI) dealt with various injuries last year. Normally he's in left, but he may be moved to right after Nomar Mazara's (.266 BA, 20 HR, 64 RBI) successful rookie season in left. It's true that Mazara was hot and cold at the plate, but when he was good, he was very good. He's a solid fielder. If Choo can stay healthy, he can be a major offensive force. Ian Desmond left for a lucrative contract with Colorado, which pushed the Rangers to find a one-year, $11.5 million solution for their hole on center field. That solution is Carlos Gomez (.284 BA, 8 HR, 24 RBI). Gomez had been jettisoned in August by the Astros, but the fact is he's a solid player.
Coaching and Management
GM Jon Daniels and manager Jeff Banister can certainly deal with fluctuations and changing situations. Since July 2015, Daniels had made trades that involve 16 pitchers and 27 players in total. The problem for the GM is the Texas farm system, which is under-stocked. In the past two seasons, Banister has proven to be an excellent late-season coach. He's done a fine job handling changes, injuries, the bullpen, and bench.
2017 Texas Rangers Preview Final Word
Our 2017 Texas Rangers preview final word notes that the Rangers have some fine hitters and sound pitchers. Injuries will really hamper this team, which doesn't have much to pull from in the minors. Still Banister is a cool-headed and smart coach who handles adversity well. Daniels is ready and willing to find the guys necessary to win. The Rangers will give the Astros a run for their money. We see them as a close second in the AL West.
2017 Texas Rangers Preview Projected Finish: 2nd AL West