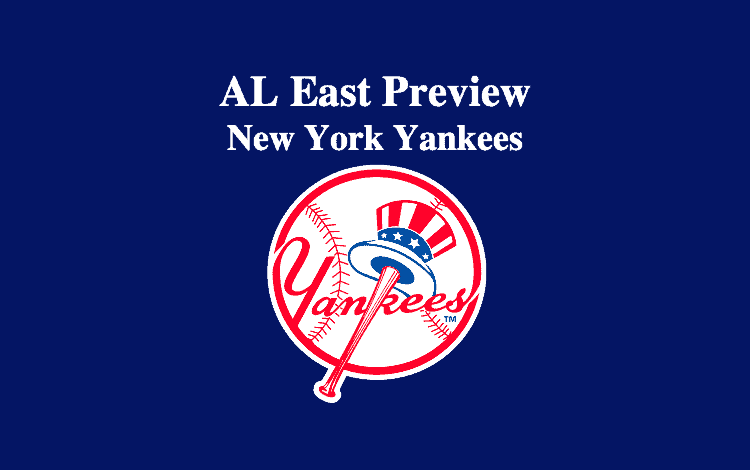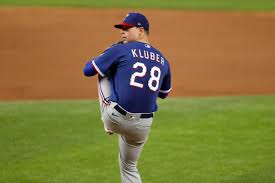 Our AL New York Yankees preview 2021 finds that the Pinstripes are the best team in the division. They are deep in just about every area. GM Brian Cashman's efforts at building a solid farm system have paid off. Plus, he's made sound additions to the team without going wild with cash.
Last year, this team stumbled out of the blocks, but they regained their composure and ended in the playoffs after finishing second in the AL East with a record of 33-27 or 89-73 when corrected to a 162-game season. Still, the rotation struggled while their bullpen did not live up to expectations. At this point, we don't expect either to happen in 2021.
AL New York Yankees Preview 2021 – Pitching
With a 4.35 ERA (8th) and 14 saves (9th), it's hard to believe that this team made it into the playoffs. However, the Yankees were better in other areas. Opponent batting average was fourth lowest (.236), their WHIP was fifth (1.24), and they tied for the third-fewest walks (168). On the other hand, they allowed the third-most homers (83). It was an uneven season for this group of hurlers.
New York Rotation
Our New York Yankees preview 2021 projects Gerrit Cole to be first on the mound and Corey Kluber to earn the second starting spot. Last season, new addition Cole was the one starter who did not disappoint. He started 12 games and went 7-3 with an ERA of 2.84 and 11.6 strikeouts per nine innings. Cole's WHIP at 0.96 was exceptional. Cole uses four pitches which include an overwhelming 97mph fastball and a tricky 89mph slider. He mixes it up with a deeply arcing, 84mph curve and a deceptive 89mph changeup.
In 2020, a shoulder injury took Kluber out of the Texas rotation after one game. Kluber, who spent his nine prior seasons with Cleveland, also saw limited action in 2019 after being hit by a comebacker. He's healthy now, and it's hoped that he can regain his ability to post double-digit under the win column and single numbers under the loss column. When healthy, he's good for 30-plus starts, 18-plus wins, and an ERA of under 3.00. Kluber likes to use his sinker, that drops down very quickly, as well as a 92mph two-seam fast ball and a four-seam fastball that also comes in at 92mph. He also brings an effective cutter and change to his game.
Three through Five
Third in the rotation is righty Jameson Taillon with lefty Jordan Montgomery coming in fourth. Domingo German starts fifth. Taillon, who's 29 years old, comes to NY from the Pittsburgh Pirates where he threw for four seasons. In 2019 over 32 starts, he won 14 and lost 10 while recording a 3.20 ERA and 1.18 WHIP. Last season, he saw seven starts, going 2-3 with a 4.10 ERA and 1.13 WHIP. Last year, Taillon went through his second Tommy John surgery. Despite that, the Yanks were willing to take a chance on him. His four-seam fastball and sinker both come in at 95mph while his 89mph slider is his favorite.
In four MLB seasons, all with the Yanks, Montgomery has recorded winning numbers when making 25 or more starts only in 2017 when he was 9-7. As of late, he's had issues with health and endurance. Over the last two seasons, his ERA has averaged 5.47 and WHIP has come in at 1.52. German returns to the Yankees after being suspended for 81 games due to domestic violence. In 2019, he started 24 games and went 18-4 with a 4.03 ERA and 1.15 WHIP. He is a solid fifth starter.
Relief
Chad Green returns for his sixth season with the Yankees. Last year, over 22 appearances, he posted six holds, one save, and a 3-3 record. His ERA came in at 3.51 and his WHIP of 0.82 was magnificent. Over 25.2 innings, Green recorded 32 Ks and just eight BB. He relies on a darting 95mph fastball and high arcing 85mpg curve. Last season, Jonathan Loaisiga started three games and appeared in relief nine other times. He was effective with a record of 3-0, a 3.52 ERA, and 1.22 WHIP. This is Darren O'Day's 14 MLB season and his sixth team. O'Day, who has career numbers that include a 2.51 ERA, 1.02 WHIP, 157 holds, and 27 saves, is still especially effective. He also has 40 wins and 19 losses. He's a fine eighth-inning reliever who can make 60-plus appearances and offer 60-plus innings.
Closer Aroldis Chapman has been a major force on the mound for many years. But lately, he seems to be losing his stuff. Last season, he nailed three saves, had two blown saves, and recorded one win and one loss over 13 games. He missed much of the season due to COVID and needs to regain his old form to keep his job. Zack Britton, who replaced him last season and performed well with a 1.89 ERA and eight saves over 20 games, could replace Chapman.
Yankees – Everyday Players
Our New York Yankees preview 2021 observes that this team showed power last season as they launched the second-most homers in the AL (94). Their .247 BA ranked sixth while the Yanks' .447 SLG% was second. It helped them greatly that they had the best OBP (.342) and OPS (.789). The team's 301 RBI also ranked first.
Second baseman DJ LeMahieu hits in the one spot while right fielder Aaron Judge bats second. Center fielder Aaron Hicks comes to the plate third with DH Giancarlo Stanton hitting cleanup. First baseman Luke Voit is in the middle of the batting order and sixth belongs to shortstop Gleyber Torres. Catcher Gary Sanchez comes up seventh. The final two places in the order go to left fielder Clint Frazier and third baseman Gio Urshela.
New York – Infield and DH
Last season, shortstop Gleyber Torres struggled with injuries and saw his number drop off. He returns for his fourth MLB season and has shown the potential to be a 30 HR/90 RBI guy. His defense is adequate but in no way outstanding. After putting up outstanding numbers over the last two years with the Yankees, second baseman DJ LeMahieu returns. He a .300-plus hitter with 100 RBI and 20 homerun potential. Neither first baseman Luke Voit nor third baseman Gio Urshela are top-paid players, but they do provide fine fielding skills and solid offensive output. Last season, Voit led the majors with 22 round trippers and Urshela upped his stats to .298/.368/.490.
Last season, catcher Gary Sanchez floundered as a backstop and hitter. The former two-time All-Star was tendered a contract and will need to get back to his former self. He's shown himself to be capable of 30-plus homers and 90-plus RBI. But after a stellar season in 2017, his production has dropped off. DH Giancarlo Stanton, who was especially productive in his six seasons at Miami, has been a disappointment since coming to NY. In 2018, his first and best season with the Pinstripes, he hit .266 with 100 RBI and 38 homeruns. But over the last two years, he's seen little action as injuries have kept him out of the game. The team needs Stanton to come back, remain healthy, and be productive.
Outfield
For the past three seasons, right fielder Aaron Judge has also struggled with health issues. In 2017, he played 155 games, hitting .284 with 114 RBI and 52 RBI. Over the past three years, he has not come close to that output. Judge is approaching 29, and if he cannot find a way back to consistency and productivity, his days will be numbered. centerfielder Aaron Hicks has speed and has shown improvement at the plate as a discerning hitter, while left fielder Clint Frazier could be on the cusp of a breakout season. In 39 games last season, he hit .267 with eight homers, six doubles, and 26 RBI.
AL New York Yankees Preview 2021 – Final Word
Our AL New York Yankees preview 2021 finds that manager Aaron Boone has fine communication skills when dealing with players and the front office. However, at times when making decisions, he's too willing to go with the data, rather than drawing on other factors. Data is great, but the ability to balance out decisions with the reality on the field is important. This is a fine team that possesses a lot of potential. However, they are not a shoe-in. The Blue Jays and Rays will battle the Yankees throughout the season.
Summary – New York Yankees Preview
Record: 99-63 (First-place AL East)