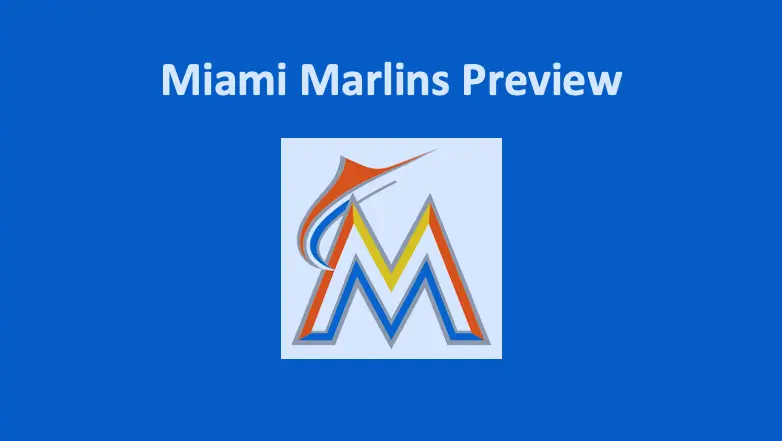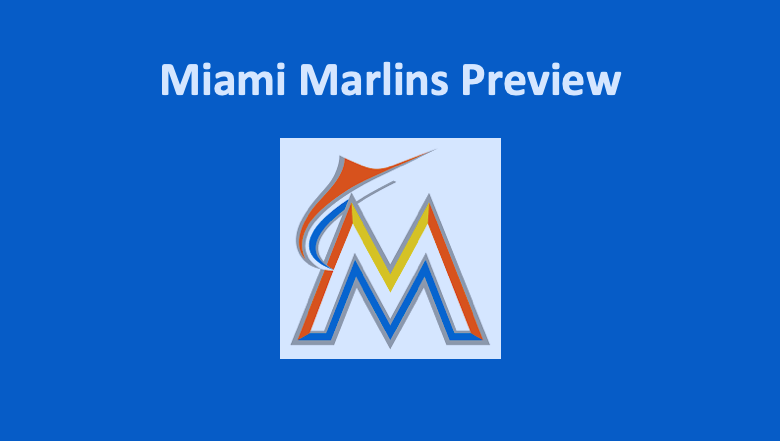 Our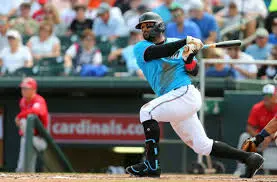 looks at how one of the worst teams in baseball should be expected to perform this upcoming season. Miami had the third-worst record in the MLB in 2019 going 57-105. They also finished with the worst run differential in the National League, allowing 193 more runs than they produced. Over the past five seasons, this team has not posted a winning record and each of the last two years, they have finished last in the NL East. Our 2020 Miami Marlins preview examines whether the ball club is slated to improve at all this season, or if they will continue what has been a downward trend for the past decade.
Miami Marlins Preview 2020- Starters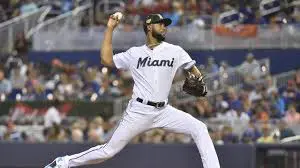 The Marlins enter the 2020 season with a very young and subpar pitching staff. Sandy Alcantara is slated to head the rotation. Among Miami starters, he arguably has the most potential to have a breakout season. At the age of 23, Alcantara has already seen action in three MLB seasons. In 2019, he lost the most games in the National League, putting together a 6-14 record. Despite this, there should be some optimism as he led the team's rotation with a 3.88 ERA. While unlikely to be a top pitcher in the NL, Alcantara should continue to develop into a solid hurler in 2020.
Caleb Smith will be key in Miami's rotation as well. Despite finishing with a 10-11 record, Smith led his ball club in wins and winning percentage. He finished the 2019 season with a 4.52 ERA and a 1.226 WHIP. Smith had trouble with the long ball last season giving up a National League leading 33 home runs. He will need to improve this aspect of his game to continue his development as he nears his prime at the age of 28.
Bottom of the Rotation
Additionally, our Miami Marlins Preview 2020 finds that starters Pablo Lopez and Jose Urena will be important elements in the rotation. The 23-year-old Lopez has struggled in his first two MLB seasons. Last year, he compiled a 5.09 ERA and a 5-8 record over 21 starts. He will look to improve on those numbers in 2020. Urena will likely make more starts than he did in 2019. After starting 31 games in 2018, he took the mound in inning-one just 13 times last season. With the departure of Trevor Richards, Urena will likely see his usage in the rotation increase. In 2019, Urena posted a 5.21 ERA and a 4-10 record. He will slot in towards the bottom of the Marlins rotation. The fifth-man in looks to be Jordan Yamamoto who, last year, had an uneven rookie season.
Miami Marlins Preview 2020 – Bullpen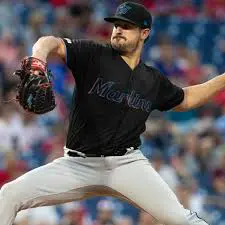 Miami's bullpen will look very different compared to last season, and not for the better. Many of their relievers from 2019 are now on other ball clubs. Adam Conley is the only returning member of the Marlins 'pen who pitched more than 45 innings. The southpaw hurled 60.2 innings in 2019 but struggled mightily. Conley finished with a 6.53 ERA and a 1.731 WHIP. Along with Conley,
Drew Steckenrider and Ryne Stanek will see heavy usage. Steckenrider is slated to be used as the team's closer in 2020. While he struggled last season, he was also dealing with an elbow injury which required surgery to repair. Steckenrider finished 2019 with a 6.28 ERA. He will look to return to his 2018 form where he closed out 17 games in 71 appearances with a 3.90 ERA on the year. Stanek was acquired from Tampa Bay last season. While he was solid in his 41 appearances with the Rays, the big righty was less than stellar with Miami. Our Miami Marlins Preview 2020 finds that as a Marlin, he saw his ERA balloon to 5.48 compared to the 3.40 mark he recorded with Tampa Bay. Stanek will look to regain the success he saw with the Rays in 2020.
The one positive addition for the Marlins in the bull pen is Brandon Kintzler. Kintzler spent 2019 with the Cubs and was very solid in the 62 games where he saw action. Kintzler finished with a 2.68 ERA and a 1.02 WHIP. He will likely be used as the team's setup man for Steckenrider.
Marlins – Everyday Players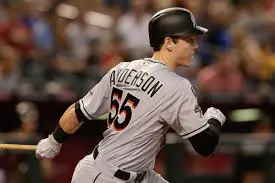 The Marlins were among the worst offensive teams in baseball last season. Only Detroit scored less runs than Miami. The team really had no offensive stars in 2019, and in researching this Miami Marlins Preview 2020, we found that they won't have any this season. The team's only player with an OPS above .800 last season was Brian Anderson. He finished the season with a .261 batting average and 66 RBI. He projects to be one of the most productive members of Miami's lineup.
Miami added a couple of respectable players in the offseason; although neither brings the star power that the team greatly lacks. Jonathan Villar was added after having a good season with Baltimore in 2019. The seven-year veteran drove in 73 runs while managing to record a .792 OPS. The second player added was Jesus Aguilar. Aguilar split last season between Milwaukee and Tampa Bay. He finished the year with a .236 batting average and 12 homers. Although both players are sound, adding them won't make the Marlins any more dangerous at the plate.
Miami – Rounding out the Order
Garrett Cooper and Jorge Alfaro both had solid seasons in 2019. Last year marked Cooper's first full MLB season. He compiled a .791 OPS and a .281 batting average over 421 plate appearances. Our Miami Marlins Preview 2020 projects Cooper to be one of the more productive members of a very weak Marlins club. Alfaro played in a career-high 130 games last season. The catcher compiled a .262 batting average and 57 RBI in his first season with Miami. He may see slightly less action this year as his club signed veteran catcher Francisco Cervelli to a one-year deal. Cervelli missed the majority of last season due to concussion issues. The backstop hit .213 over the 48 total games as he played with both the Pirates and Braves. Alfaro should play a majority of games for the Marlins, but the addition of Cervelli provides some depth at the position.
Miami Marlins Preview 2020 – Prediction
The Marlins once again look like one of the worst teams in baseball. They lack strength at all positions and made almost no moves over the offseason to improve. Miami looks unable to both keep runs off the board or score runs. Our Miami Marlins Preview 2020 finds that this ball club is destined for the MLB basement once again.
Miami Marlins – 5th in the NL Central (54-108)