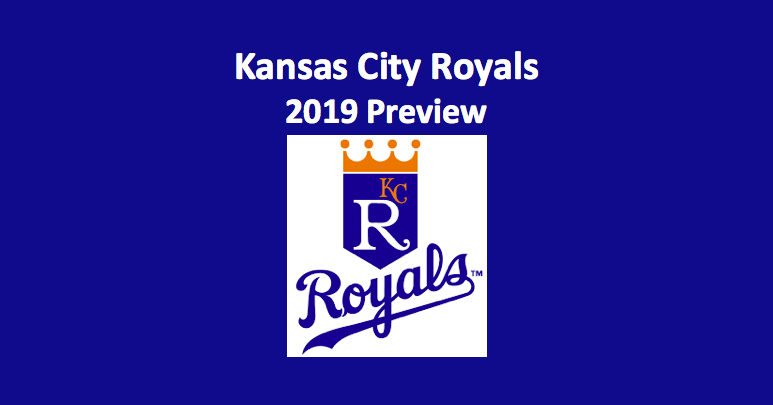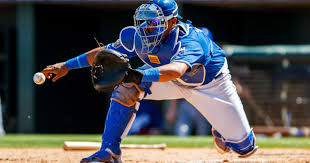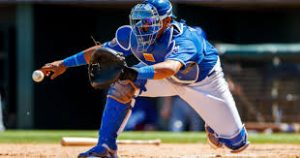 It was just four seasons back when the 2015 Kansas City Royals won the AL Pennant and the World Series. Since then, the Royals have posted three-straight losing seasons. Last year was the worst for the Kansas City Royals (58-104) as they finished last in the AL Central. Also, they notched the second-fewest wins of any MLB team. Our 2019 Kansas City Royals preview does not necessarily see this team getting back to its 2015 form when a shutdown bullpen, solid defense, and speed on the base paths defined this team as a champion. But we do expect these Royals to show improvement.
Pitching
There was a lot wrong with the pitching last year. Our Kansas City Royals preview observes that the staff finished 29th in ERA (4.94), wins (88), and opponent batting average (.275). They were 28th in saves (33). The ERA for KC relievers came in at 5.04, which was one run higher than the AL average. Still, there were a few bright spots. Perhaps the brightest was rookie hurler Brad Keller, who had the best first season for a Royal starter since Rich Gale in 1978.
Starters
The top spot in the rotation will most likely go to Danny Duffy (8-12 W/L, 4.88 ERA, 1.49 WHIP). Duffy, a lefty, did hold opponents to one run or fewer 13 times last season. But he also hung his breaking pitches over the plate enough to see his ERA soar to 4.88. That's his worst mark since his rookie season seven years ago. Our Kansas City Royals preview has noted that right-hander Keller (9-6 W/L, 3.08 ERA, 1.30 WHIP) could certainly be the real thing. His fastball is one of the best in the league. In 2018, he posted strings of 63 and 34 innings where he did not allow a homer.
Two righties, Ian Kennedy (3-9 W/L, 3.66 ERA, 1.38 WHIP) and Jakob Junis (9-12 W/L, 4.37 ERA, 1.27 WHIP) and lefty Eric Skoglund (1-6 W/L, 5.14 ERA, 1.21 WHIP) round out the rotation. Kennedy is a fly-ball pitcher who, ironically, has not done well in the spacious Kaufman Stadium. Since landing a $70 million contract three seasons ago, he's gone 19-33 and posted an ERA of 4.49. Junis features a deep slider, which he sets up with a fastball than comes in at the low-90s. Skoglund likes to nibble at the corners and is adroit at doing so. But there is young talent coming up right behind him.
Relievers
The bullpen contains some key components, which include long-reliever Heath Fillmyer (4-2 W/L, 4.26 ERA, 1.34 WHIP) and ground-ball specialist Kevin McCarthy (5-4 W/L, 3.25 ERA, 1.25 WHIP). McCarthy's ground-ball rate was 64.3%. That was the highest percentage for any qualifying reliever in the majors. Plus, there's closer Wily Peralta (1-0 W/L, 3.67 ERA, 14 SVs), a former starter for Milwaukee, who flourished in his new role with the Royals. He averaged 9.17 K/9.
Everyday Players
Perhaps one of the best aspects of the Kansas City Royals offense is their speed. The team came in sixth in MLB in stolen bases with 117. The AL average was 84. Their 18th rank in batting average (.245) left something to be desired and they were 25th in OPS (.697), runs (638), and RBI (606). The team's 155 homeruns made them 26th in the majors. Overall, on offense, this team was below average. In fielding, they were overall proficient, posting a mark of .987 (6th MLB).
Hitting
The leadoff spot will be occupied by second baseman Whit Merrifield (.304 BA, 60 RBI, 12 HRs). Merrifield, who has led the AL in stolen bases for two straight years, grabbed 44 bags last season. His counterpart, shortstop Adalberto Mondesi (.276 BA, 37 RBI, 14 HRs), who takes over for departed free agent Alcides Escobar, totaled 32 steals after coming up from Triple-A Omaha last year. He'll bat second. The third spot will feature outfielder Alex Gordon (.245 BA, 54 RBI, 13 HRs), while catcher Salvador Perez (.235 BA, 80 RBI, 27 HRs) bats fourth. Perez has solid power.
The Royals' DH may be Ryan O'Hearn (.262 BA, 30 RBI, 12 HRs), although he could end up at first. O'Hearn came up last year from Omaha. The latter part of the order includes Jorge Soler (.265 BA, 28 RBI, 9 HRs), Brett Phillips (.186 BA, 11 RBI, 2 HRs), and Hunter Dozier (.229 BA, 34 RBI, 11 HRs). Billy Hamilton (.236 BA, 29 RBI, 4 HRs) arrives from the Reds and looks to be the ninth man. Overall, our Kansas City Royals preview finds that the bats thin out quickly after the fourth spot.
Defense
We have to like what's behind the plate for KC. Opponents were successful in stealing 64.5% of the time, which was the fifth-lowest mark in MLB and second-lowest in AL. Perez, the team's primary backstop, is a five-time Gold Glover, six-time All-Star, and two-time Silver Slugger. Merrifield is speedy and has improved at second, while Mondesi offers fine range and athleticism at short. O'Hearn should be at second; the former farm leaguer played well when he came up last season. There's competition at third with 2013 first-round draft pick Dozier being given consideration.
Alex Gordon, a six-time Gold Glover, is back in left for the final year of his contract. Since 2010, he's had 91 outfield assists. Hamilton will play center. He's exceptionally fast and can track down balls other fielders can't get near. Right field is up for grabs but expect to see Soler there at various times.
Management and Front Office
GM Dayton Moore did a good job years back building a championship core that took the Royals all the way. He knows how to develop and bring players up, but as of late, KC has not been able to hold onto much-needed vets and bring players up fast enough to compete. Our Kansas City Royals preview notes that manager Ned Yost agreed to a one-year extension of his contract. This will be his 10th season at the helm of this team. But if Kansas City struggles at the start, Yost could be replaced by former big-league manager and special assistant to Moore, Mike Matheny.
2019 Kansas City Royals Preview: Final Word
Our Kansas City Royals preview finishes by noting that we expect to see improvement this season but not enough to reach the postseason. There's speed, some hitting, and a decent bullpen. But the starting rotation has a lot of question marks, and there's not much depth when it comes to hitting. For the Kansas City Royals, it's wait until next year for a winning MLB season. Who knows, perhaps next year's Kansas City Royals preview will be projecting them to win the division?
Projected Finish: 4th AL Central, Record: 66 – 96
LINKS