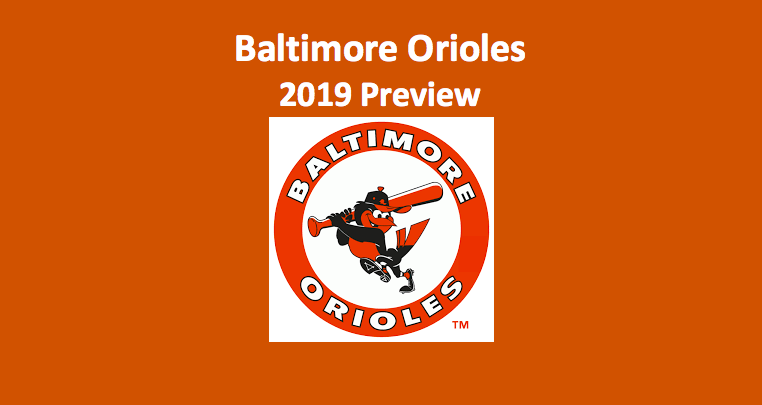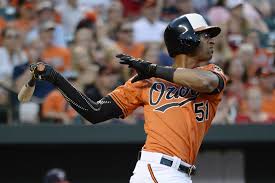 Our 2019 Baltimore Orioles preview notes that the team that plays Camden Yards was distinctive in that they were the worst team in the majors. In 2018, no team lost more games in MLB than the Baltimore Orioles (47-115). Their number of wins from the previous year dropped by 24 and from two years prior, which was 2016 when they last made the playoffs, dropped by 42. That's right in 2016, this team was 89-73 and had made the playoffs in two of their last three seasons. A major problem was pitching, as the Orioles were dead last in the majors. Plus, their offense and overall defense was nothing to write home about. Here's how our Baltimore Orioles preview sees this team doing this season.
Pitching
Pitching was, simply put, downright bad. Oriole hurlers ranked 30th in ERA (5.18), wins (47), saves (28), and opponent batting average (.276). The ERA for Baltimore starters was more than a run higher than the average in the AL and opponents were hitting over 30 points better than the league average. The stats for Oriole relievers were not much better. The 28 saves were 14 fewer than the AL average. This Baltimore pitching staff needs a whole lot of improvement.
Starters
Our Baltimore Orioles preview observes that not much has changed with the pitching rotation from last season. Two starters are gone but the top three remain. Dylan Bundy ( W/L, ERA, WHIP) returns. He had 31 starts and pitched 172 innings last season, both of which were career highs. He also tied with James Shields for most losses in the AL with 16. He also allowed a MLB high 41 homeruns. His speed has diminished since undergoing Tommy John surgery and could benefit by busing his changeup more. Alex Cobb ( W/L, ERA, WHIP) had a terrible first half, as he went 2-12 and posted a 6.41 ERA. But he did much better after the All-Star break, posting a 3-3 record and a 2.56 ERA. When working, his changeup is solid.
Andrew Cashner ( W/L, ERA, WHIP) anchors the middle of the starting rotation. He uses a sinker that results in a large number of ground ball outs. His ERA since 2013 is a respectable 3.99, but his record is just 41-69. The final two spots in the starting rotation for the Orioles are up for grabs. The only lefty in the group, Josh Rodgers ( W/L, ERA, WHIP), is the most likely guy to secure the final position.
Relievers
The bullpen features two lefties, Paul Fry ( W/L, ERA, WHIP) and Richard Bleier ( W/L, ERA, WHIP). Fry is the hurler who comes in around the seventh to keep things calm. He joined Baltimore last June after averaging 11.9 K/9 in the minors. Bleier is known for being a dependable setup man. Over the past three seasons, he's made 111 appearances and each of those seasons his ERA has been under 2.00. The closer looks to be righty Mychal Givens ( W/L, ERA, WHIP). He came in to close out games last August and converted nine of 13 chances. If he can get his control in order, he'll do better.
Everyday Players
It is true that Baltimore starters struggled mightily last season. It is also true that Oriole hitters did not offer much run production. Our Baltimore Orioles preview finds that the best two offensive stats this team produced were 188 homeruns (14th MLB) and 81 stolen bases (14th). It is true they were first in men LOB, but that's really because players rarely got on base and not because they came home. In every other offensive category, the Orioles were ranked between 24th and 29th. They were 29th in OBP (.298), 27th in RBI (593), and 26th in OPS (.689). Their team batting average of .239 was ranked 24th.
Hitting
The Orioles will look to Cedric Mullins ( BA, RBI, HRs), who plays center, to leadoff. He's a young player with speed and power who needs refinement. D.J. Stewart ( BA, RBI, HRs), Baltimore's young right fielder, could bat in the two spot. In the minors, he proved to be effective at clocking the ball out of the park. Look for shortstop Jonathan Villar ( BA, RBI, HRs) to bat third. Villar is a switch-hitter who needs to cut down on his strikeouts. Our Baltimore Orioles preview projects left fielder Trey Mancini ( BA, RBI, HRs) batting cleanup and DH Mark Trumbo ( BA, RBI, HRs) moving into the fifth slot. Mancini has to cut down on his strikeouts. Trumbo is a solid long-ball hitter, but he too strikes out too much. How much is too much? It's 25% of the time.
The last four batting spots will most likely include first baseman Chris Davis ( BA, RBI, HRs)
Sixth, third baseman Renato Nunez ( BA, RBI, HRs) seventh, catcher Austin Wynns ( BA, RBI, HRs) eighth, and second baseman Steve Wilkerson ( BA, RBI, HRs) ninth. Davis is in decline, while Nunez popped 32 homers in Triple-A in 2017. He came on strong for the O's last September. In his rookie season last year, Wynns struggled at the plate. In his 2017 minor league season, Wilkerson had promising stats as he batted .305 and had an OBP of .375. But in his first MLB season, the second baseman was suspended for 50 games for PED use.
Defense
Although they were a below-average team in the field, posting a .982 mark (24th), the Oriole D did have a solid double play combination, which was good for 159 DPs (5th). Villar, who took over for the departed Manny Machado, looks to be the shortstop. Although, he could be better suited for first. Wilkerson may play second or he and Villar may switch sides of the field. Nunez will play third once again. His glove work and defense needs development. Davis is a decent first baseman. Behind the plate, Wynns has solid skills and a strong arm. Can he become Baltimore's go-to catcher? The jury is still out on that.
In center, Mullins offers excellent ball-tracking speed, but his arm strength is less than preferred. Former first-round pick D.J. Stewart offers a developing glove in right, while Mancini plays an overall adequate left. This is not the strongest outfield in the league.
Management and Front Office
What can GM and Executive Vice President Mike Elias, who replaced Dan Duquette, and manager Brandon Hyde, who replaced Buck Showalter, do except rebuild and mentor this team? Our Baltimore Orioles preview sees some decent talent in some of the young everyday players. But too many guys on this team are in decline or less-than average. Plus, the pitching situation is tenuous.
2019 Baltimore Orioles Preview: Final Word
Will this team win only 47 games this season? We expect they will win a few more. But our Baltimore Orioles preview has to point out that they are in the toughest division in MLB, and that means a lot of games with the Yankees, Red Sox, and Rays. All of whom are capable of 90-plus wins. The Orioles are trying to get on the right track. Once they do, it's hard to say when the train will arrive at the station. Our 2019 Baltimore Orioles preview sees them as recroding their third-straight losing season.
Projected Finish: 5th AL East, Record: 59-103
LINKS