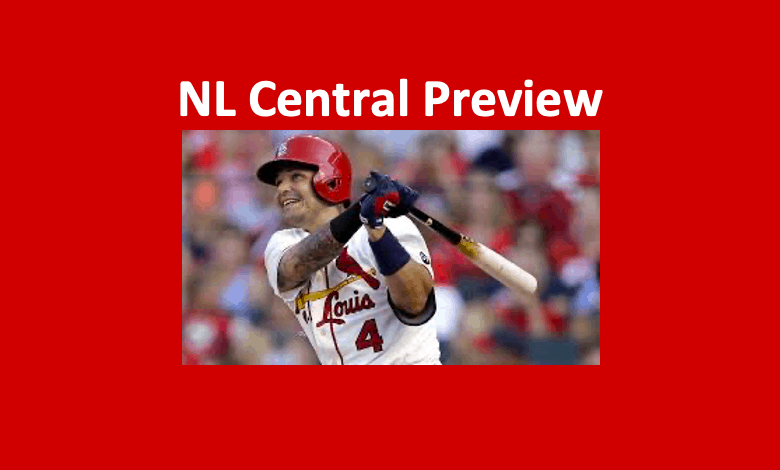 Our NL Central preview 2021 finds that this is the weakest group of teams in Major League Baseball. That means a few things. First, just about every team has a chance to qualify for the postseason. Second, three or four playoff teams could come from the National League Central Division. Third, most of those teams stand a good chance of being eliminated quickly.
Last season, the Chicago Cubs won the division (34-26), while the St Louis Cardinals came in second (30-28). After that, it was the Cincinnati Reds (31-29) in third, and the Milwaukee Brewers (29-31), who had a losing record and finished six games out of first, in fourth. Those four NL Central teams won postseason berths. That left the Pittsburgh Pirates (19-41), with the worst record in MLB, in last place and out of the playoffs.
NL Central Preview 2021 – Teams
Chicago Cubs – Theo Epstein, the man who helped transform the Cubs into big-time winners is gone, and assistant Jed Hoyer takes over as president of baseball operations. In his second season, manager Dave Ross does have some talent to work with. But there are also numerous holes to fill and concern about the rotation.
Cincinnati Reds – Manager David Bell is a sound tactician who ably utilizes his bullpen. There a solid farm system from which they can pluck players. However, like the Cubs, Cincy has some issues regarding offense and the pen. They need more hits from the outfielders and those coming in to pitch in the later innings must find consistency.
Milwaukee Brewers – This team brings a talent but young pitching staff into the 2021 season. Even if they perform well, you have to wonder if there's enough offense to support them. Christian Yelich needs to bounce back from what was a terrible performance at the plate. Hitting coach Andy Haines needs to show positive results quickly.
Pittsburgh Pirates – Last season, the Bucs offered a mediocre pitching staff and an offense that could not generate runs. Second-year GM Ben Cherington has a lot of work to do. The Pirates do not possess any premium talent and the farm system, along with the franchise, is in need of a major rebuilding effort. This season have another "wait until next year" ending.
St Louis Cardinals – As a manager, Mike Shildt knows how to get the most out of this ballclub. President of baseball operations John Mozeliak needs to make the right moves to not only get this team into the postseason but to make them a true World Series contender. They start the 2021 season as the best team in the NL Central, but what does that really mean in the greater context of the league and MLB?
Projected Order of Finish – National League Central
NL Central Preview 2021 – Final Thoughts
Our NL Central preview 2021 finds that certainly the Cardinals, Reds, and Cubs all have a shot at making it into the postseason. They're helped by the expanded wildcard format. Interleague and interdivisional play could certainly be a factor for these teams. We do expect the St Louis Cardinals to finish a few games ahead of the Cincinnati Reds and Chicago Cubs. After that, with the Milwaukee Brewers and Pittsburgh Pirates, we anticipate a major drop off. As far as the playoffs are concerned, this division could make it interesting up until the final day of the regular season.